This post may contain affiliate links which won't change your price but will share some commission.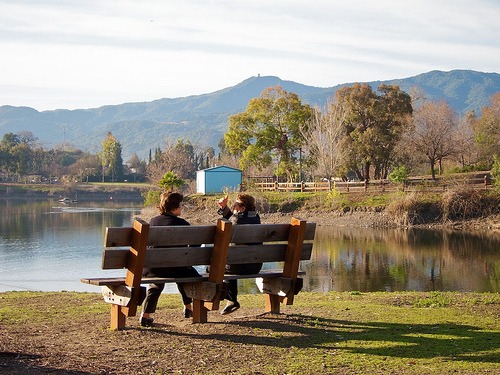 Women need each other.
We need each other for support, encouragement, and sometimes a little correction.
"A real friend is one who helps us to think our best thoughts, do our noblest deeds, and be our finest selves."

-Elizabeth George, Life Management for Busy Women
Having faithful friends is one of the most valuable gifts a girl can have. We truly have the power to make a difference in the life of another. For good or bad.
We can also allow ourselves to be changed.
"Iron sharpens iron, so one man sharpens another."

-Provers 27:17
Sometimes we are the mentor and other seasons find us as the mentee. We can grow in both situations.
I always find that when I dutifully try to help someone, I help myself too. Don't discount yourself as mentor material. There's always someone who needs what you have to offer.
I am learning how to be soft enough to receive correction and brave enough to offer it. Of course, there are right and wrong ways to do that!
(The word correction makes me squirm a little! I imagine a critical person pointing out every flaw. But of course, that is not what I'm talking about. Hey, it takes all my courage to tell someone they have food in their teeth or toilet paper trailing behind them as the exit the bathroom!)
And it's not all about correction, it's about sharing what we know, bouncing ideas around, hashing out plans. It's about allowing others to share their struggles and offering a fresh perspective or a comforting arm.  It's about noticing the good and pointing it out.
We have a lot to give one another. A lot!
Women who spend a lot for time together impact each other greatly. That's why we must choose our nearest and dearest carefully.
"He who walks with the wise grows wise, but a companion of fools suffers harm."

–Proverbs 13:20
Introducing a New Series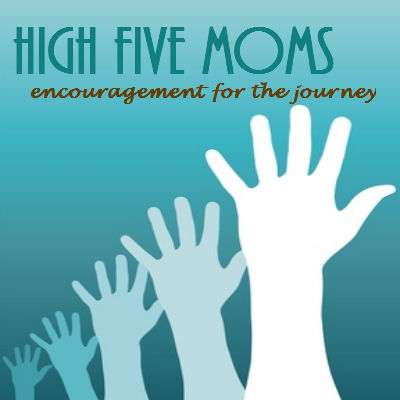 Today I want to introduce you to a new on-going series. One which strives to sharpen.
High Five Moms
High Five Moms was first created by Jasmine of Ponder the Path and is intended to inspire and encourage you on the journey of motherhood.
Each week we will be sharing tips and tricks on our blogs as well as motivational thoughts. We hope to be helpful and inspire you to continue reaching for the highest heights (God's glory). We also want to give you a high five! Because you deserve it.
Meet the Moms:
Jasmine of Ponder the Path
Brandy of The Marathon Mom
Andie of Happy Andersons
Keri Mae of A Happy Home
and me!
These ladies are the real deal. I am so thankful to know them and am looking forward to learning from them each week.
I'll still be continuing the Becoming a Better Mother Series until the end of the year, although I haven't settled on a day of the week yet.
Blessings!
Be sure to check out the into posts from the other High Five Moms!