This post may contain affiliate links which won't change your price but will share some commission.
Every time Black Friday/Cyber Monday rolls around, I love to dig in and see what natural and healthy deals can be found. Below I've listed the best offers I've discovered and will continue to add to them over the weekend.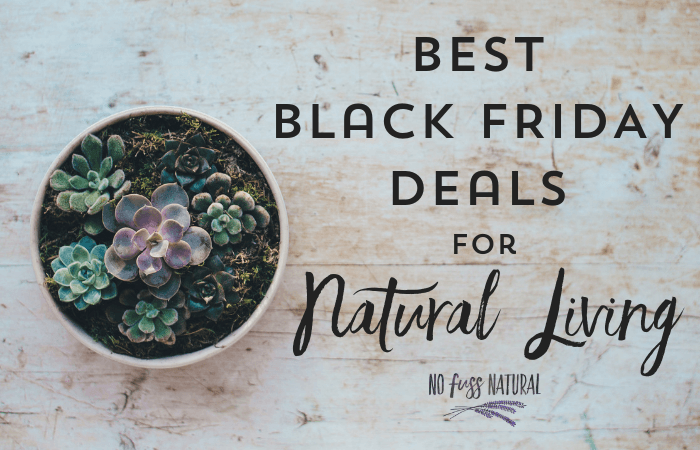 There are so many wonderful deals to help you life a healthy lifestyle!
Even though many overlap, I've tried categorize them to make it easier to find what you need.
SELf CARE + Lifestyle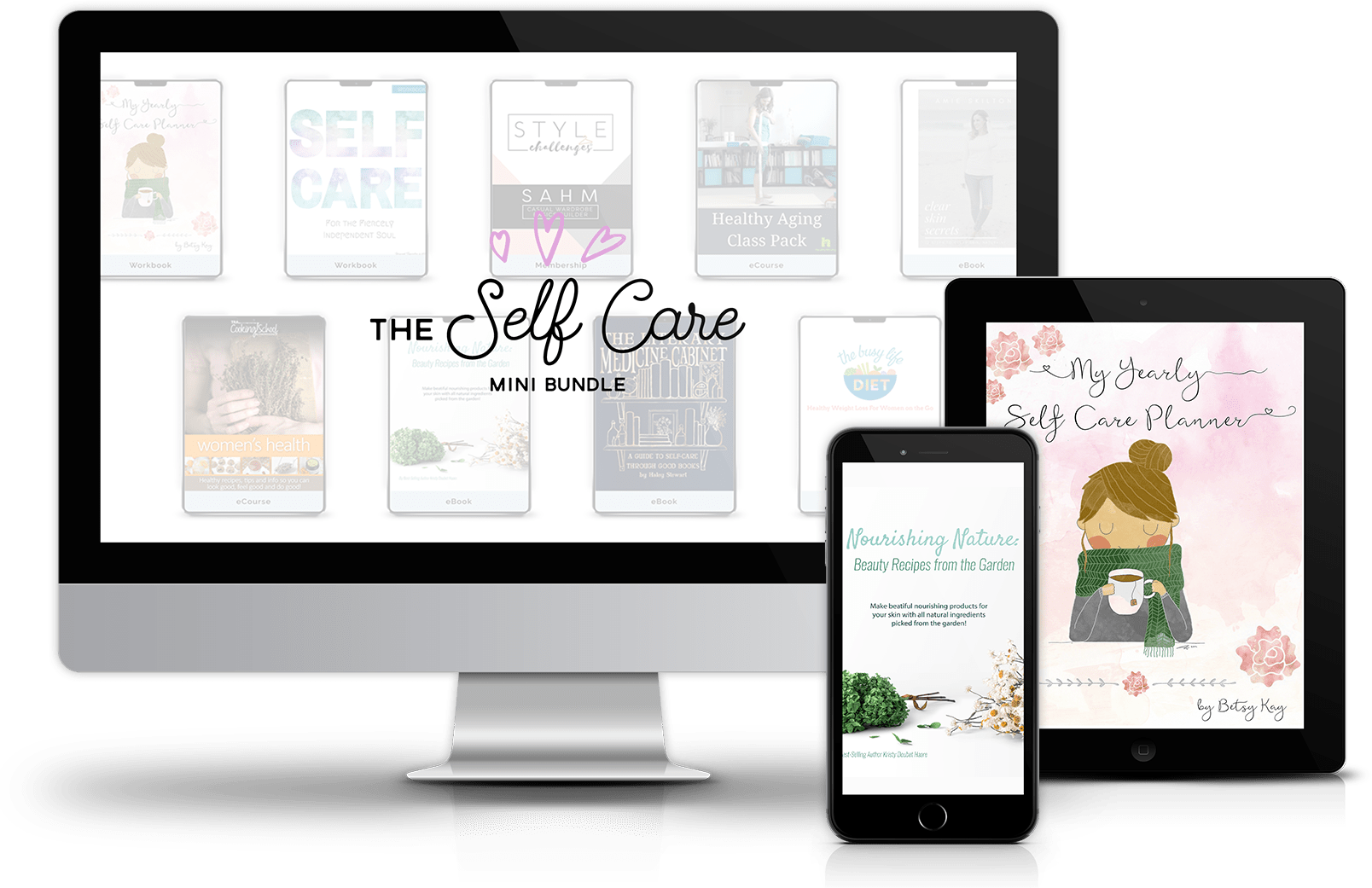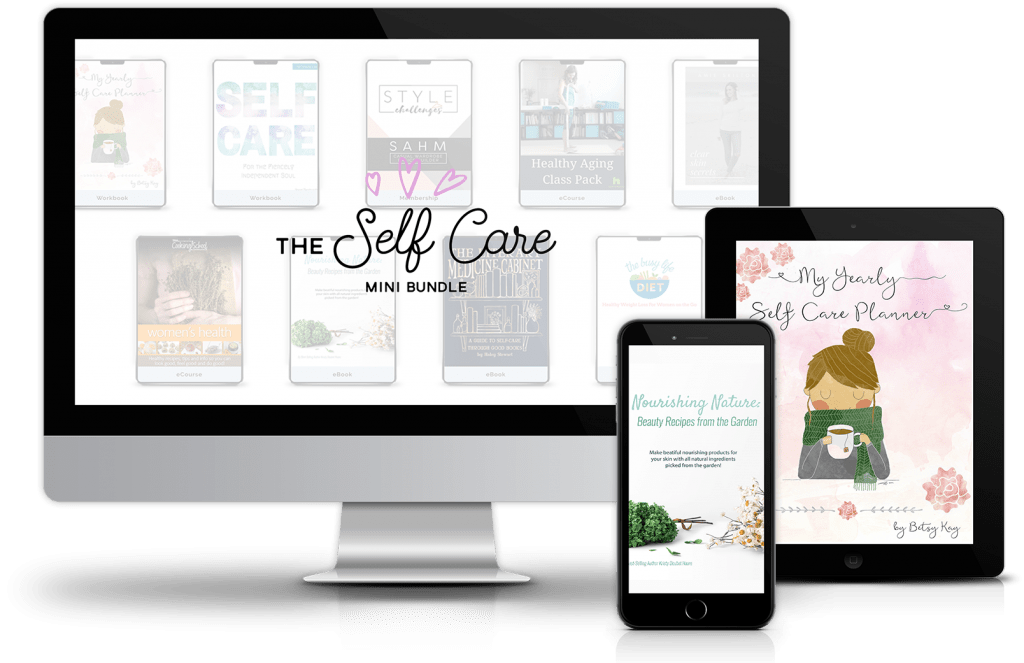 Inside this bundle, you'll learn how to:
Create a self-care plan you'll actually stick with
Improve your strength, flexibility, balance, and energy
Heal acne once and for all, naturally
Build a fashionable, functional wardrobe that works for your everyday life
Slim down and feel great with healthy weight loss
The 10 resources are worth $231.89, but you can get the Self Care Mini Bundle for $11.97.
With these resources, you can live your life with less stress and more joy. Which will be a blessing to you, your family, and everyone you come in contact with. So don't listen to the inner critic who makes you feel guilty about investing in yourself. When you're at your best, everyone wins. <3
Plus, you get cheat sheets for free. They're a great way to review the material in less time and discover the areas where you want to dive deeper. Normally, the cheat sheets are a paid upgrade, but they're included with the $11.97 bundle.
Check out the Self Care Mini Bundle here.
---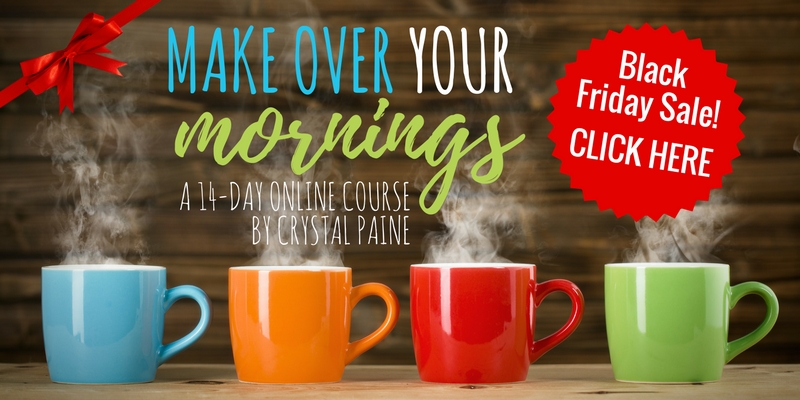 50% off Crystal Paine Courses
Crystal Paine has amazingly helpful courses on all aspects of life. My favorite is her Make Over Your Mornings course, but she also has a Makeover Your Evenings course.
Her Makeover Your Year course looks great too!
Click here to check out all of Crystal's courses No code required!
---
Joovv – Red Light Therapy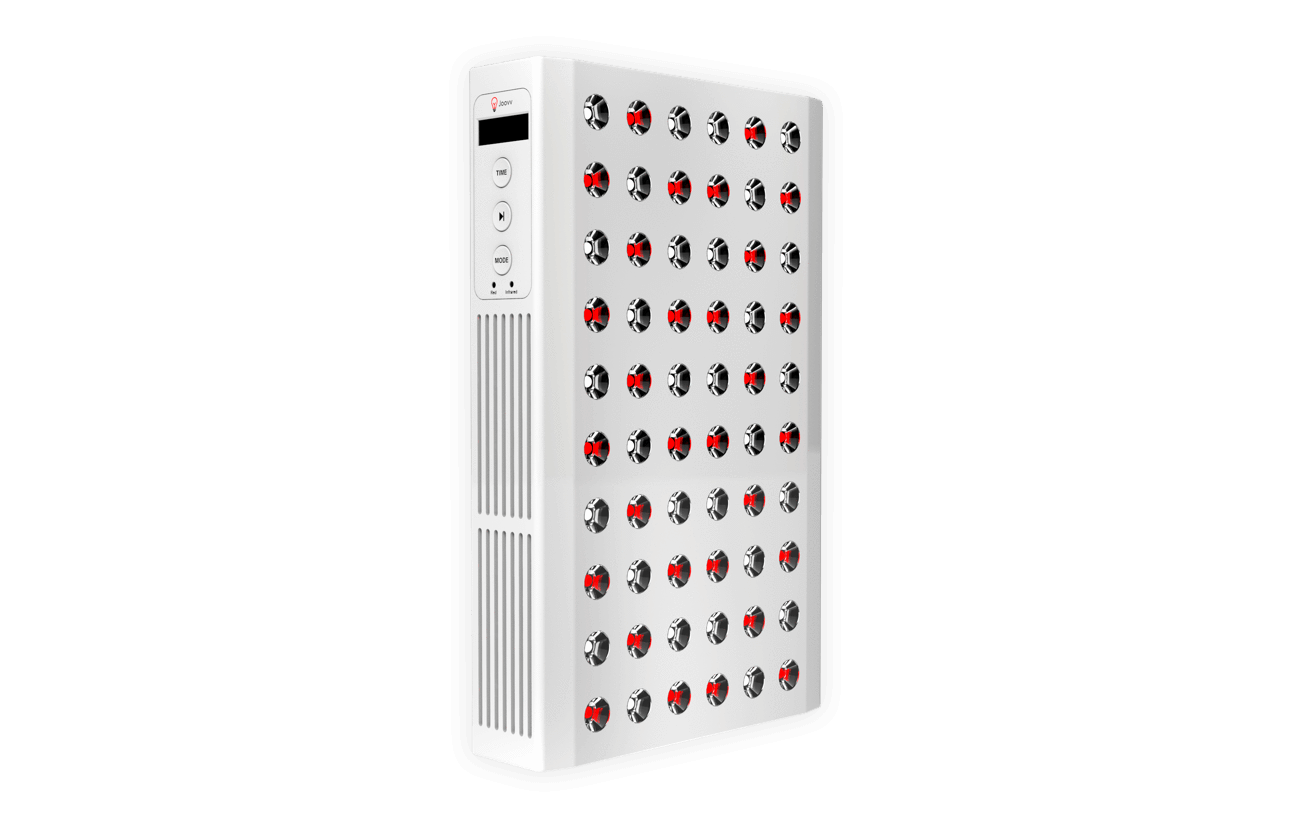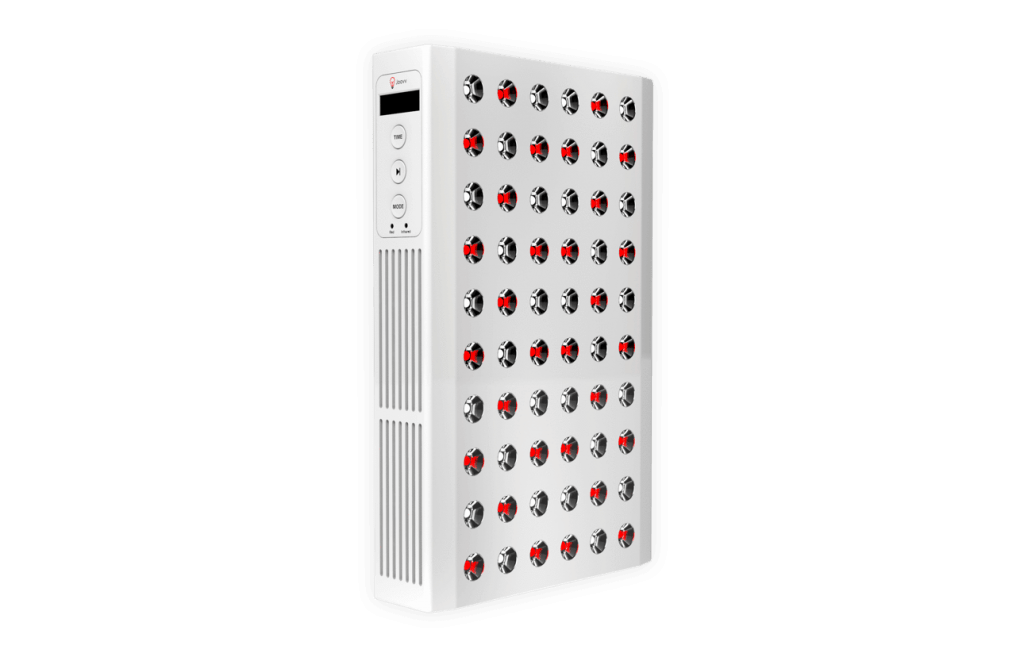 $100 off the

Joovv

Mini ($595 instead of $695).
$200 off the

Joovv

Solo, Duo, Max, Quad, or Elite.
Plus:
0% APR for up to 12 months when you purchase a

Joovv

Go, Mini, or Solo.*
0% APR for up to 18 months when you purchase a

Joovv

Duo, Max, Quad, or Elite.*
Discounts only last until Monday, or while supplies last! And the limit is one per customer.
---
Fitness
$50 off Faster Way to Fat Loss


The Faster Way to Fat Loss is an incredibly popular 6-week program that combines carb cycling, intermittent fasting, and tracking macros and whole-food nutrition to help optimize your health and burn fat.
Avoid the crowded gyms with our at-home workouts that include modifications for every fitness level, and simplify your life with our easy-to-follow meal plans.
The program provides instruction and support for fasting, food choices, and fitness!
I've NEVER seen a coupon code before, so if you're interested, definitely check it out now.
Click here to learn more about the Faster Way to Fat Loss. Use code CYBERSALE for $50 off registration.
---
Natural Beauty
The best deals for natural personal care products and cosmetics.
70% off The Body Scrub Bible ebook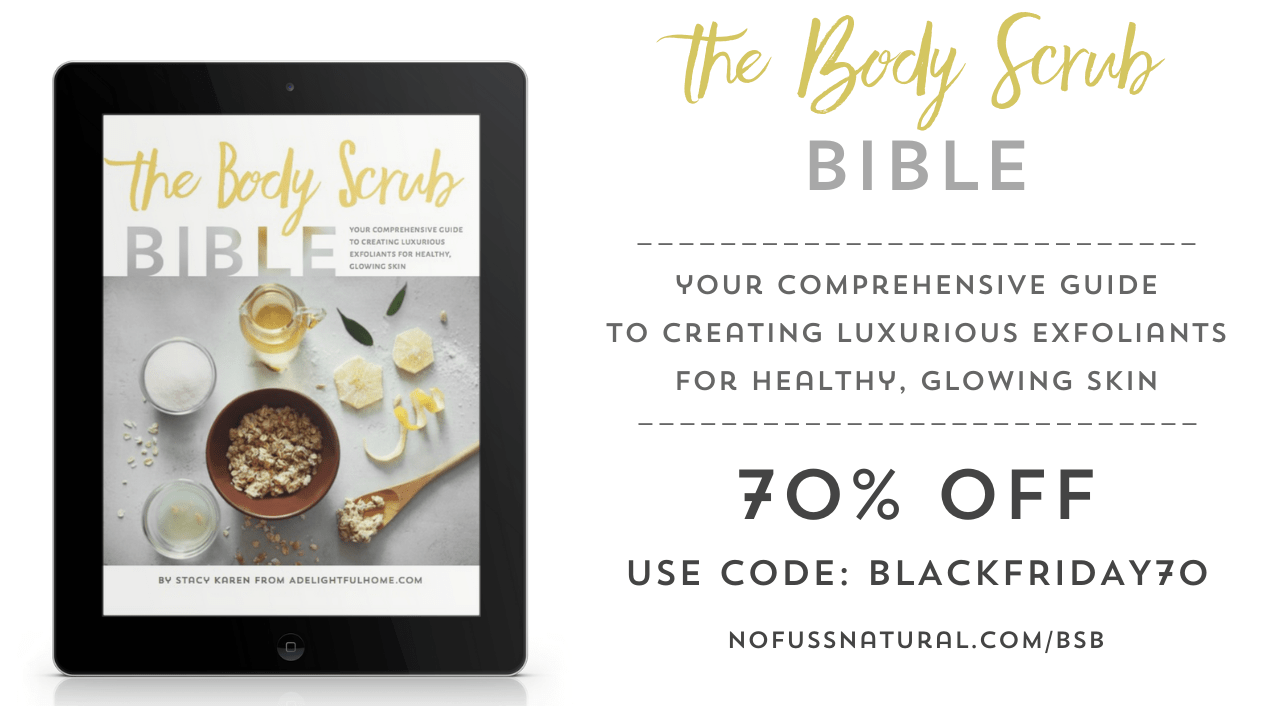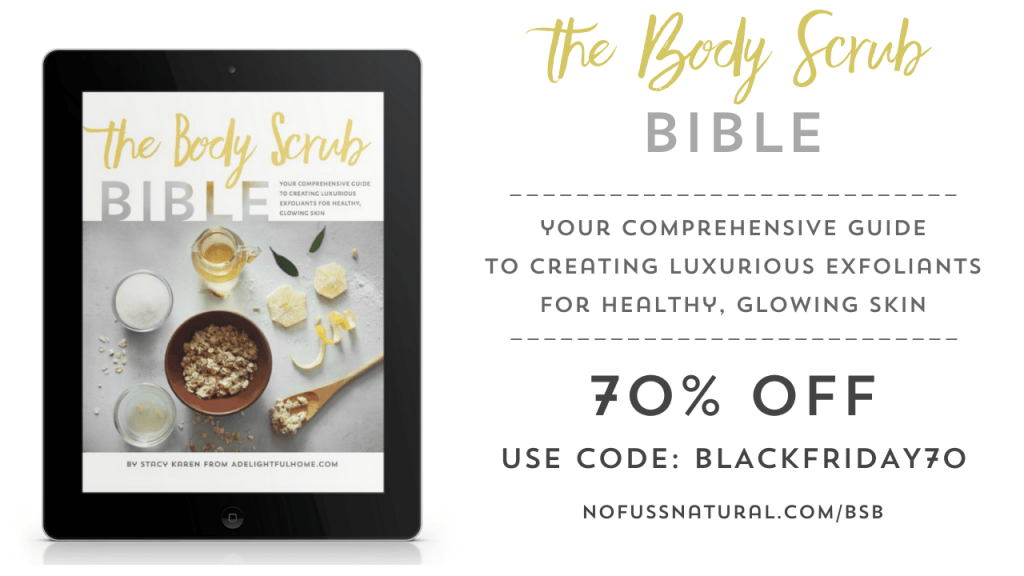 My most popular ebook, The Body Scrub Bible is an in-depth, comprehensive guide to making body scrubs.
It includes over 50 recipes!
We cover a variety of scrubs, including:
Sugar-based Scrubs
Salt-based Scrubs
Flower and Herb Based Scrubs
Whipped Scrubs
Fruit-based Scrubs
This ebook also includes a comprehensive ingredient guide and essential oil tips.
Grab the Body Scrub Bible here – use code BLACKFRIDAY70
---
15% off Beautycounter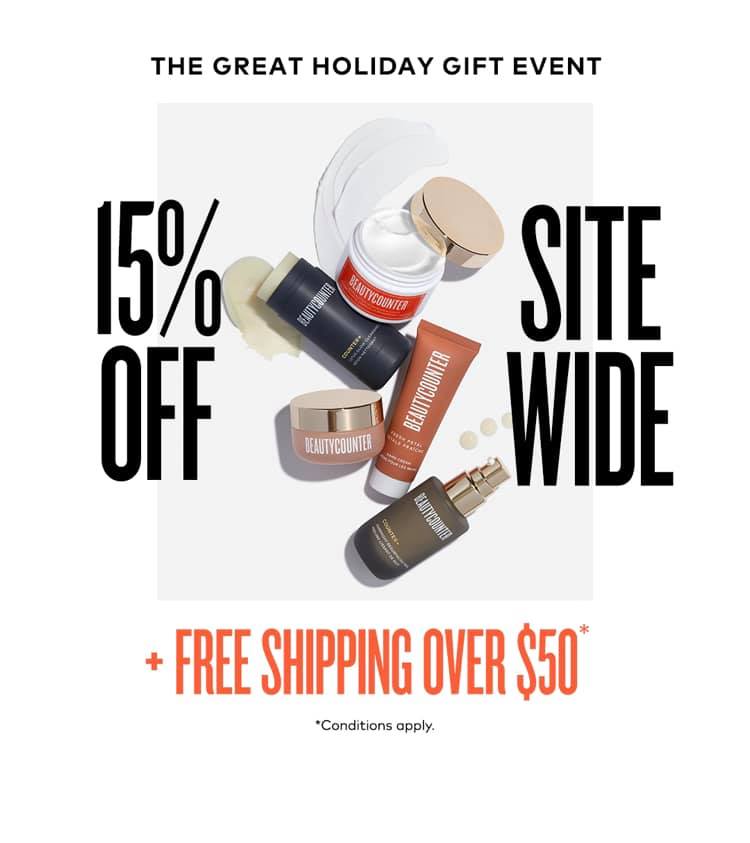 If you've been wanting to try Beautycounter, now is a great time!
🎉 15% off all orders!
🎉 Free shipping over $50!
Beautycounter doesn't usually do sitewide sales, so this is HUGE!!!
Stock up on essentials or do some Christmas shopping!
---
15% off Primally Pure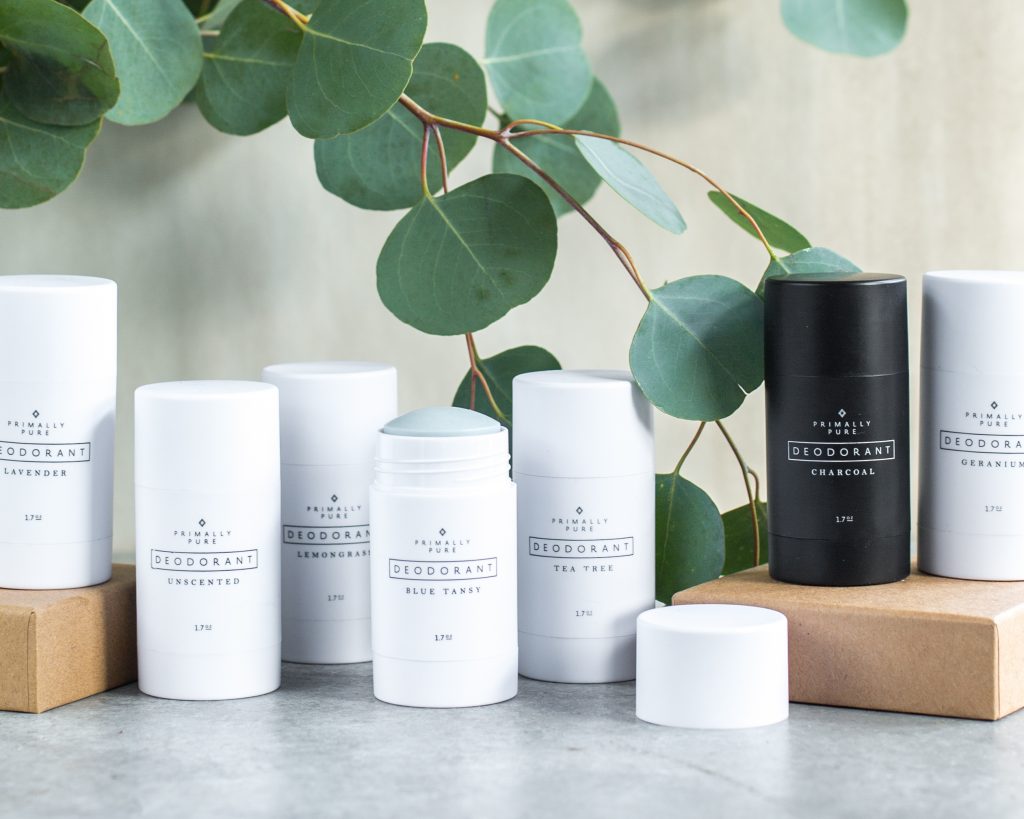 Primally Pure is a wonderful resource for natural beauty products. See my review of them here.
Get 20% off everything with code: NOFUSS20

Black Friday: Spend $50, get a FREE 1.7 oz deodorant of choice.

Nov. 29-30 FREE shipping on all orders with code "FREESHIP"
My favorites are the Charcoal deodorant and the dry shampoo.
Click here to shop Primally Pure.
---
15% off The Choosy Chick
A great selection of non-toxic personal care products including skin care, make-up, deodorant, and more.
Use code THANKFUL to get 15% off natural beauty products at The Choosy Chick.
Get a 28 Litsea Petala Lip Balm in a new holiday flavor: Vanilla Spice on ANY size order, but only from Thanksgiving 8pm through Friday 11/29.
Click here to shop The Choosy Chick.
---
The Detox Market
The Detox Market carries many natural beauty brands. I love buying from them because it always comes so beautifully packaged. It's like receiving a gift in the mail.
Get $15 off $100 purchase
Get $40 off $200 purchase + get a FREE full size Pai BioRegenerate Rosehip Oil ($44 value)
Get $100 off $400 purchase + get a FREE full size Pai BioRegenerate Rosehip Oil + FREE Jade Gemstone Facial Roller ($74 value)
Click here to shop the Detox Market. No code needed, exclusions apply.
---
Healthy Food
Delicious food that's convenient and well-priced.
Wildly Organic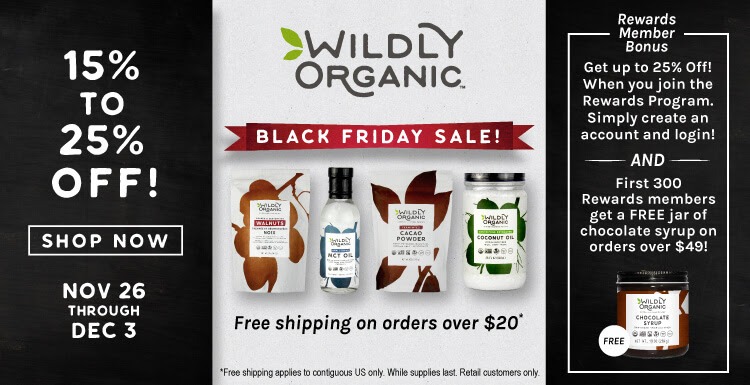 If you've never shopped at Wildly Organic, I highly recommend it! I buy coconut oil, soaked and dehydrated nuts, olive oil, cacao, cacao butter, and more from them! Their products are super high quality (plus, I just love the company).
Get 15% off AND Free shipping on orders over $20!
The first 300 rewards members get a free jar of chocolate syrup on orders over $49!
Click here to check out Wildly Organic
---
Kettle and Fire Broth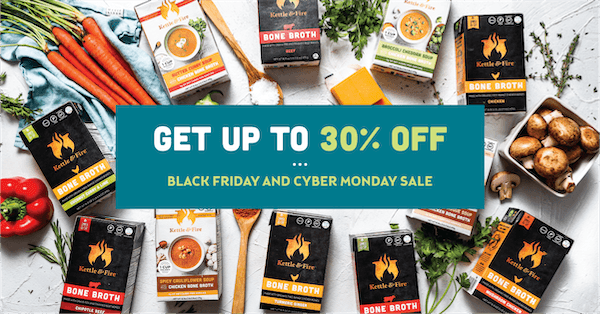 Get up to 30% off ALL Kettle & Fire products + FREE shipping on all orders!
Click here to visit Kettle and Fire.
---
Kids Cook Real Food
Making memories during the holidays often revolves around food. Give your kids the gift of connection in the kitchen this Christmas when you sign them up for the Kids Cook Real Food online cooking course for kids.
Kids Cook Real Food online cooking class is finally open for enrollment but just for a limited time – and it's an incredible value with over $400 worth of content for only $149.95, lifetime access!
What a great quality time gift idea that won't clutter up your house.
---
Fresh Meal Plan

Deliciously Healthy Prepared Meals Delivered Right To Your Door! Fresh Meal Plan offers traditional, paleo, keto, vegan, and lean and mean meals. Get $20 off your first two weeks. No code required.
Click here to check out Fresh Meal Plan.
---
Home Chef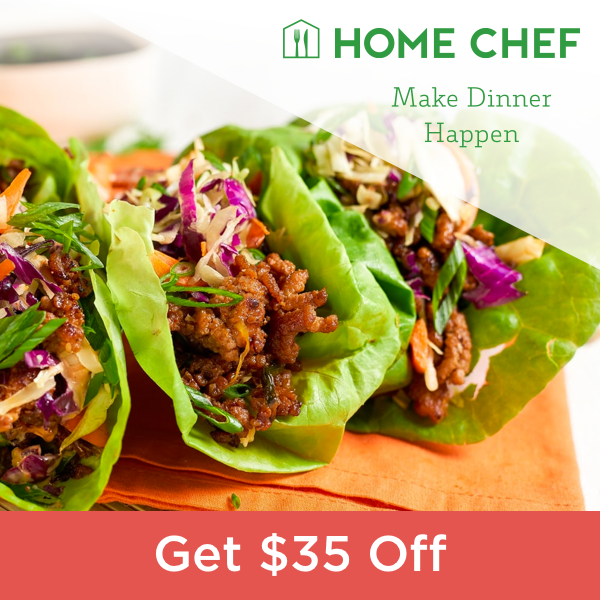 Get $35 off your first Home Chef box. You can order 2 meals with 2 portions each for just $14.80.
Click here to visit Home Chef.
---
Health + Wellness (Supplements)
Products and services to improve your health.
20% off Earthley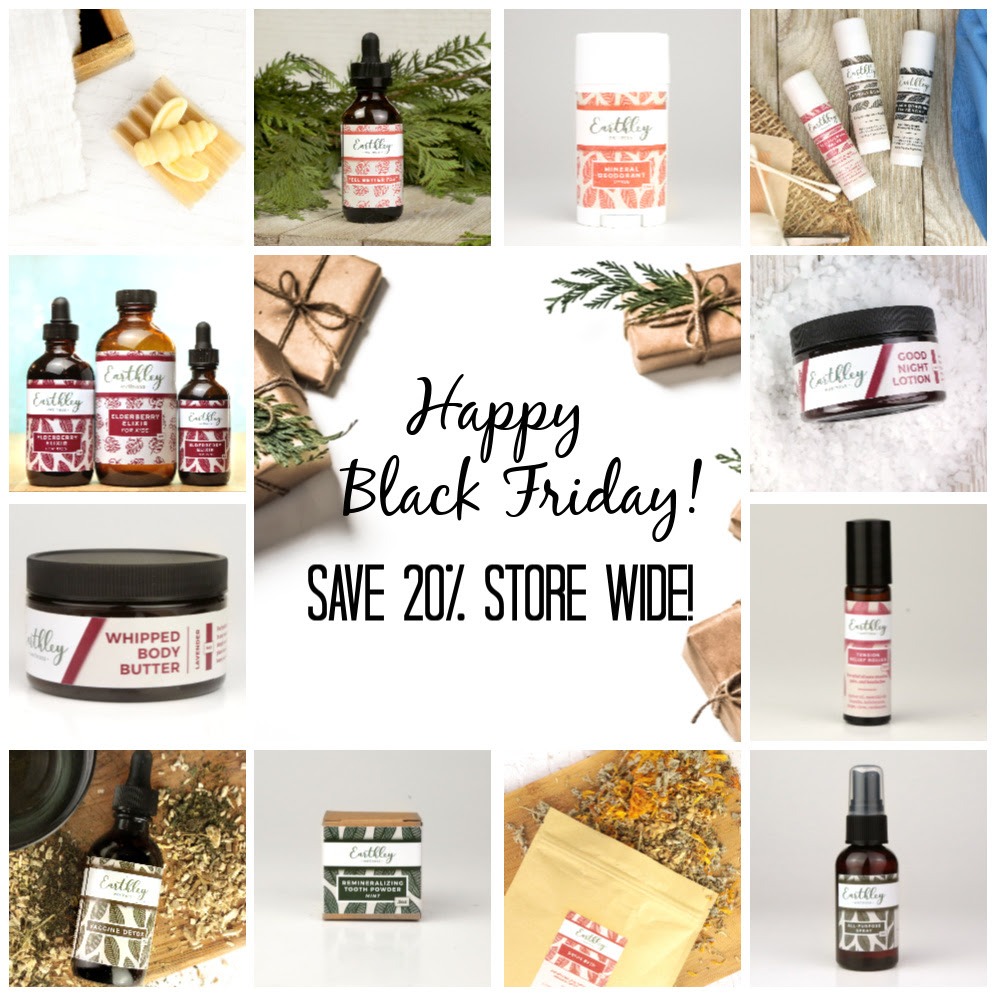 Wonderful herbal products to support health and wellness. Just like homemade! See my review of Earthley here.
Get 20% off sitewide with code: BLACKFRIDAY
---
Magnesium Lotion – FREE SHIPPING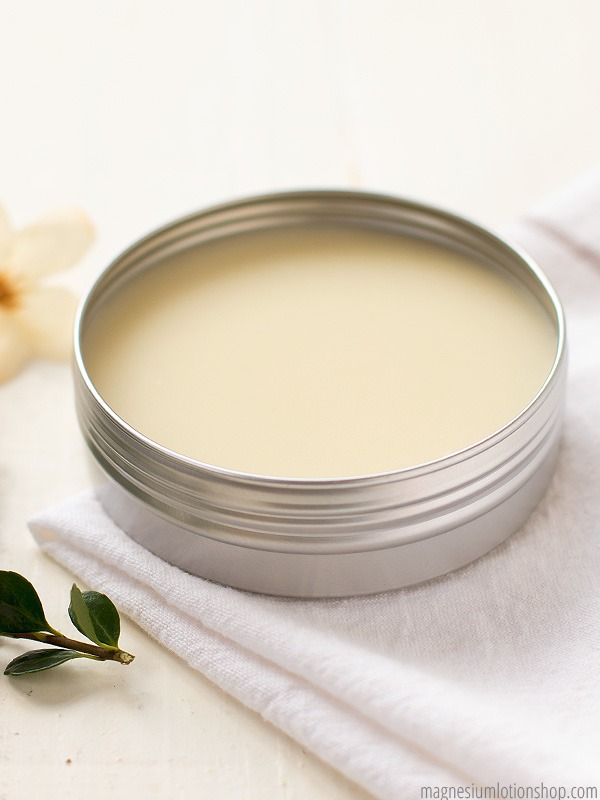 If you've ever struggled with restless legs or just feel a little antsy at bedtime, you'll want to check out this Magnesium lotion from the Magnesium Lotion Shop.
It's a lovely, all-natural blend and doesn't itch or tingle like some magnesium lotions do.
Get FREE SHIPPING on orders of 2 or more lotions. Use coupon code "BLACKFRIDAY" at checkout.
---
Perfect Supplements
Perfect supplements has an amazing deal! Get 35% off all Perfect Supplement brand products AND stack it with my 10% off code (NOFUSS10) to make it 45% off!!!! So AWESOME!
They have excellent collagen and gelatin, plus great Vitamin D and other helpful supplements. I love this company!
Click here to shop Perfect Supplements. Don't forget to use code NOFUSS for an extra 10% off
---
15% Off Herbal Academy Goods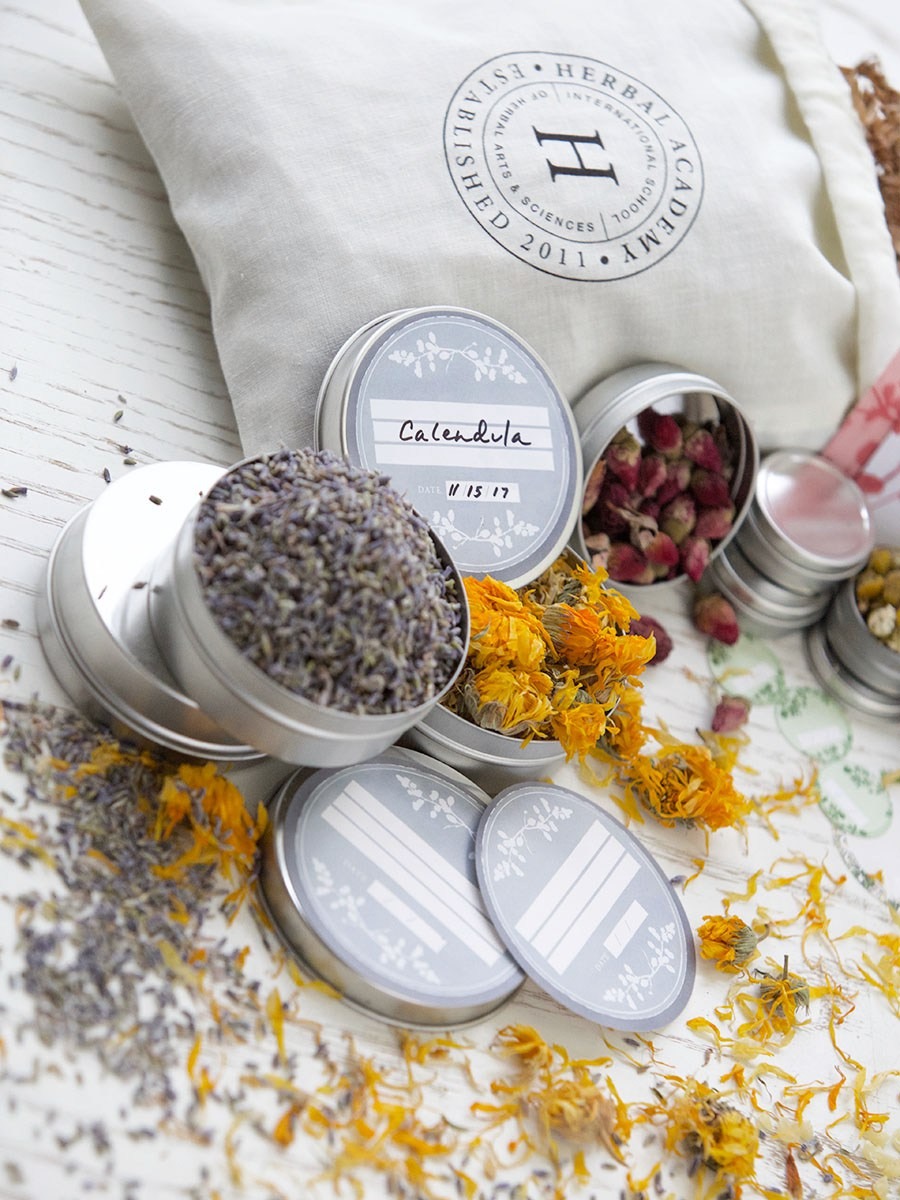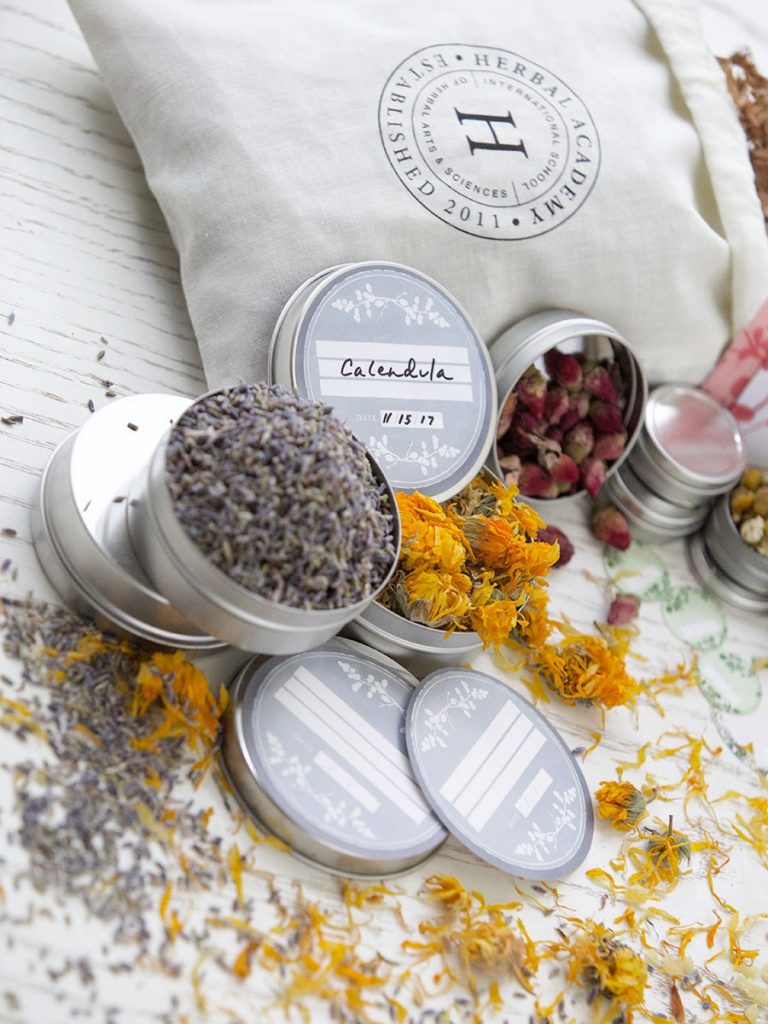 Get 15% off goods in the Herbal Academy Goods Shop using code BLACKFRIDAYDEAL
I've got my eye on their foraging scissors, and Apothecary labels. Their fermentation guides are fantastic too (I've got those!).
Click here to shop the Herbal Academy.
---
Natural Home
Products to create a healthy home environment.
Branch Basics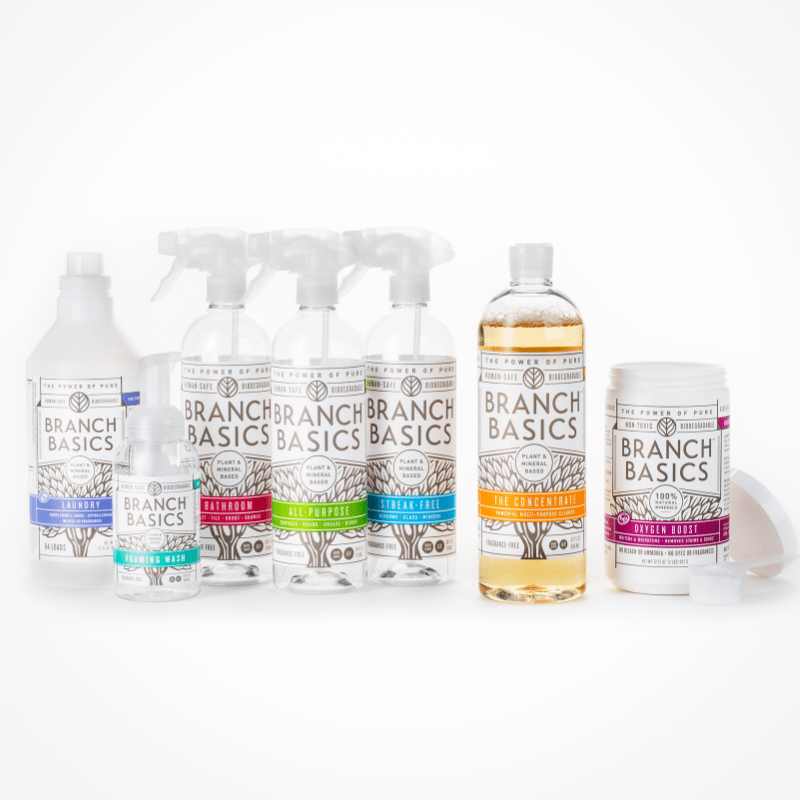 Branch Basics is my favorite natural cleaning company. See my review of Branch Basics here.
20% off ALL Starter Kits using code GIVECLEAN
Click here to shop Branch Basics.
---
20% off SoWell Salt Lamps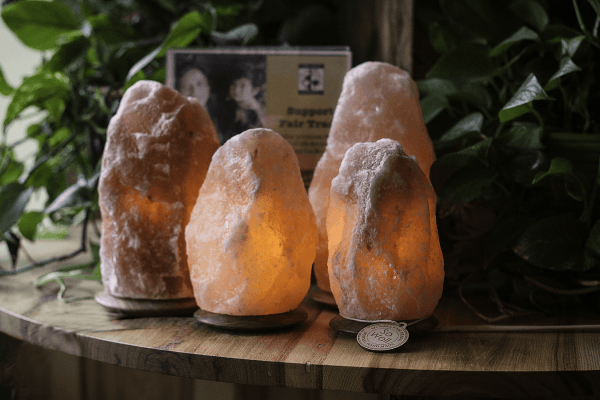 These salt lamps are absolutely beautiful. Plus, they are the real deal (there are lots of fake salt lamps out there!). I wrote a full review of So Well here if you want more details.
Using code BF2019 to get 20% off sitewide (entire cart) + Free Shipping on orders of $99 or more.
Click here to shop and get 20% Off Cart + Free Shipping on $99 or more w/code BF2019
---
FREE Ec3 Air Purification Candle from Micro Balance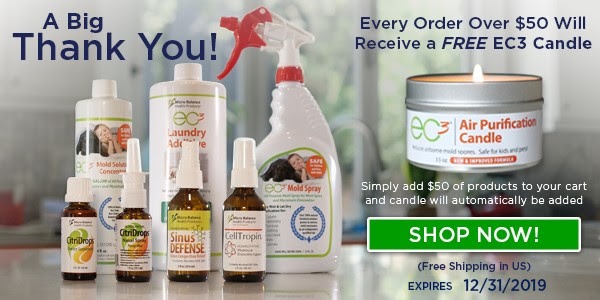 Micro Balance Health Products is gifting all customers who make of purchase of $50 or more with one FREE Ec3 Air Purification Candle.
The FREE CANDLE will be automatically added to your cart once order hits $50. This promotion is in addition to FREE SHIPPING on any US order of $50 or more.
I used the Micro Balance mold identification test plates to check levels of mold in my home and highly recommend them.
Click here to browse Micro Balance Health Products.
---
BLOGGING
Whether you're an established blogger or just getting started, there are a number of excellent Black Friday deals for you.
$1 Trial to Six Figure Blogging Academy
My Favorite: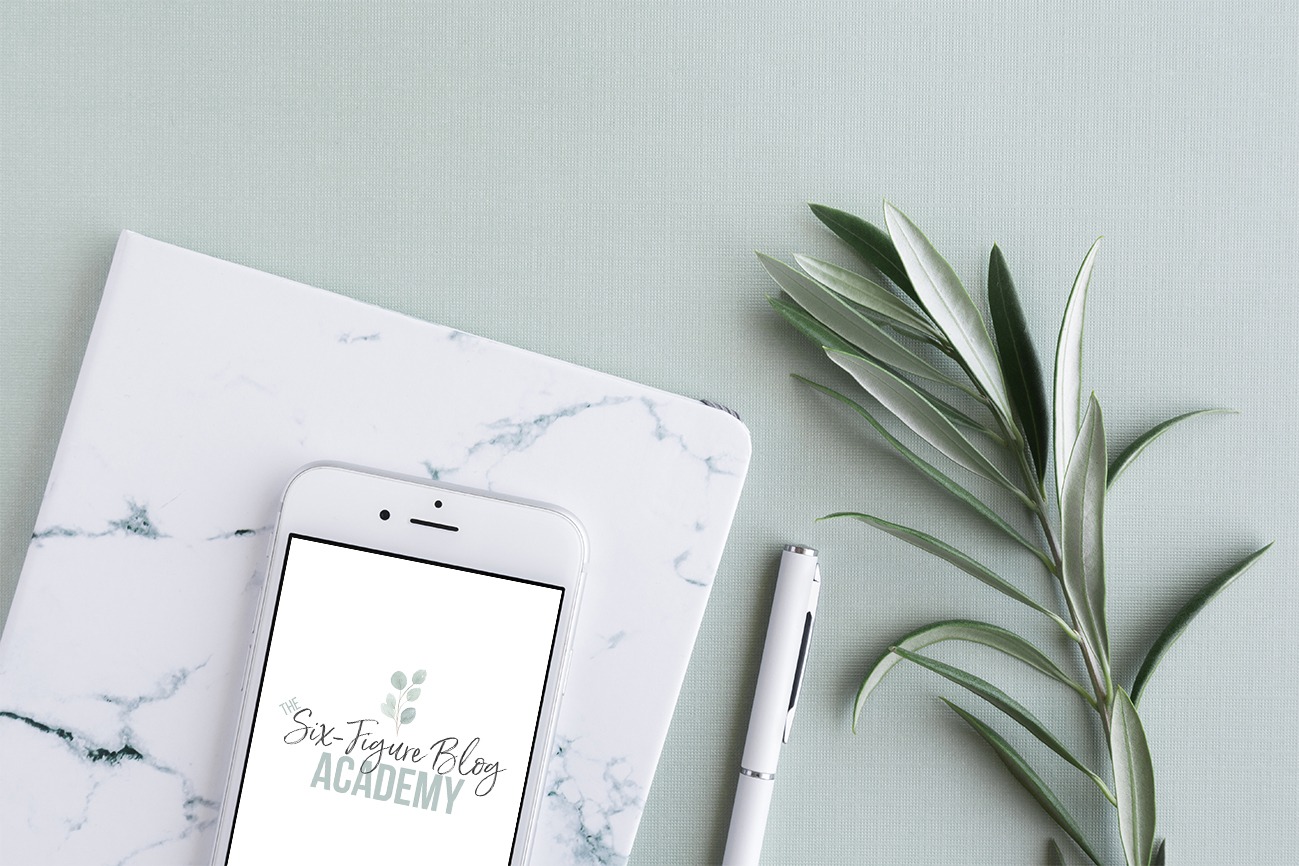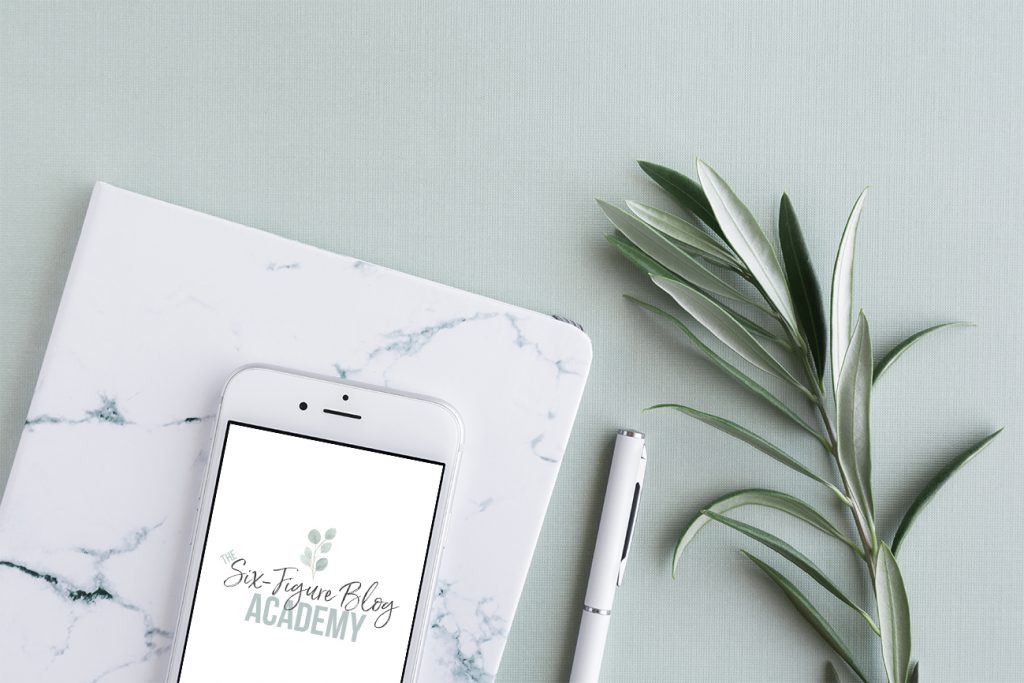 Try the Six Figure Blog Academy for $1!
Get an entire 7 days to explore the course for only $1. This sneak peek is a risk-free opportunity for your audience to explore the course and see all the value!
This is one of the best blogging programs out there! I'm a member and I love it!
---
Your Blogging Mentor Courses 50% off
Crystal Paine has all of her blogging mentor courses on sale for 50% off this weekend.
Her courses include: