This post may contain affiliate links which won't change your price but will share some commission.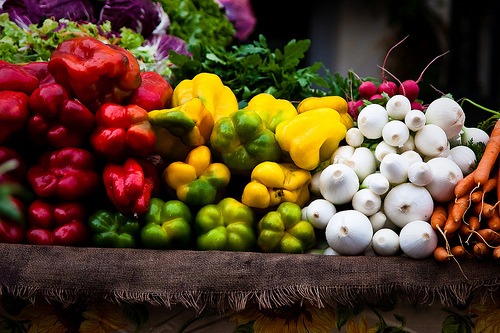 With so much conflicting information out there, it is often hard to find peace with the way we eat.
My passion for health and wellness has led me to try many different things; including being a vegetarian for eight years (one day I'll tell you why I gave that up). When I stumbled into the world of real food, I found something that made sense to me. Something just clicked.
Last year I got my basic nutritionist certification through Liberation Wellness.
Studying for this certification solidified many of the beliefs I'd been forming through reading and experience.
I've found a lot of peace as through learning about the history of food industry and the effects of different foods on the body. Most of this learning came through reading blogs and books dedicated to educating others about real food.
Today I'd like to share some of my favorites with you:
Blogs
100 Days of Real Food – Really inspiring and motivating to see a family commit to eating real food for 100 days (and now beyond).
Gnowfglins – Their e-course is excellent.
Kelly the Kitchen Kop – Very informative post about all things related to real food.
Keeper of the Home – This blog covers a lot more than real food. The real food information is thorough and well-researched.
Kitchen Stewardship – Katie does her research and questions everything. I love this because I know she is sharing honestly with her readers. She also has some excellent ebooks.
Food Renegade – Another blog that is full of detailed information about real food, including lots of information about what to eat and why.
Books:
Real Food, What to Eat and Why by Nina Planck
Real Food on a Real Budget by Stephanie Langford
The Vintage Remedies Guide to Real Food by Jessie Hawkins
The Liberation Diet by Kevin Brown and Anette Presley
Other resources:
Free 8 weeks to Real Food email course from Vintage Remedies
Are you interested in real food? What are your favorite resources?
This post is participating in Top Ten Tuesday at Oh Amanda.
Top image by Lars P.
Some links are affiliate links (but only to products I have paid for myself).