This post may contain affiliate links which won't change your price but will share some commission.

It's giveaway week here at A Delightful Home!
Today's giveaway is a $25 gift certificate to Scratch Mommy Organic Skincare!
Scratch Mommy Skincare is a great place to find natural, organic products for your everyday skincare routine.
It's also a fantastic resource for gifts!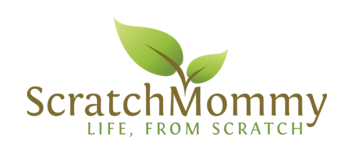 Why I like Scratch Mommy Skincare:
all ingredients are organic, raw & unrefined
all ingredients are ones I can pronounce!
all ingredients are free of GMOs
all ingredients are sustainably sourced
products are handcrafted and made in small batches
products are made by only two people! This is a true small business!
Products I've tried from Scratch Mommy (and my review)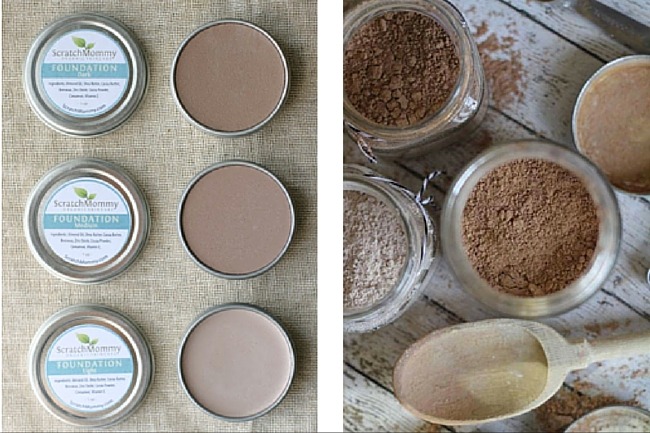 I recently tried the organic foundation and powder.
I liked both, especially the powder.
While the foundation looks, thick, kit actually provides a very light coverage. It's actually more of a tinted moisturizer. And because of the zinc oxide, it also provides SPF protection.
The powder is necessary for adding extra coverage (if that's what you are looking for, which I am!). My favorite aspect of the powder was the light chocolate fragrance.
The powder is made with:
arrowroot powder
cacao powder
cinnamon
zinc oxide
vitamin E
It comes in three shades. (Read more about the powder here.)
I felt like the foundation was extremely moisturizing and nourishing to the skin. I probably would choose something with more coverage for a night out, but for every day use, it's great.
The powder works well for everyday use and also a night out. It adds extra coverage and seemed to stay in place well.
What other fun goodies can you find at Scratch Mommy?
Scratch Mommy carries a number of lovely products! Here;s a couple that caught my eye:
Scratch Mommy Total Face System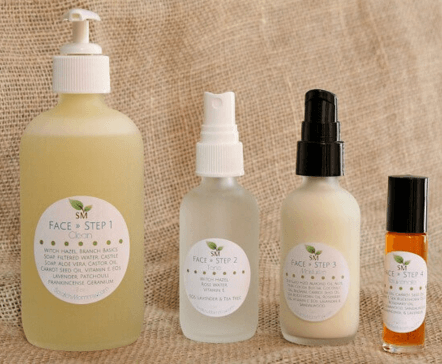 The total face system is designed for all skin types. It contains a cleanser, toner, moisturizer, and rejuvenating serum.
The rejuvenating serum looks AMAZING!
Check out the ingredients:
Jojoba Oil, Carrot Seed Oil, Vitamin E, Sea Buckthorn Oil, Rosemary Antioxidant Oil. Essential Oils:  Cedarwood, Sandalwood, Frankincense, & Lavender.
I bet it smells (and feels) wonderful!
Organic Body Butter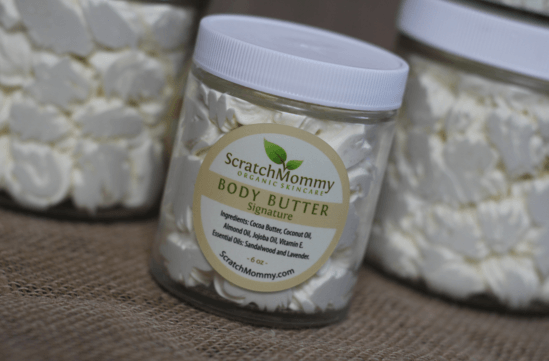 This luxurious body butter would make a wonderful christmas gift. It's suitable for all skin types and is especially helpful in moisturizing dry skin during the winter months.
Beard Balm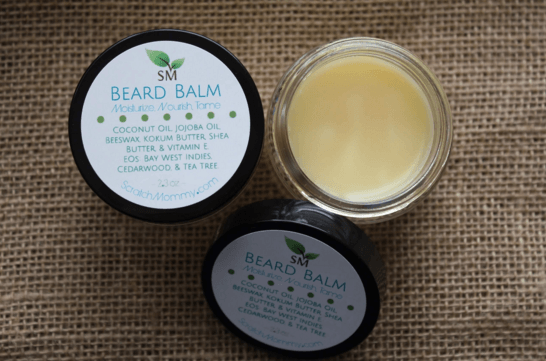 Got a bearded fellow in your life? Keep his beard looking good with this beard balm, designed for daily use.
Beard balm helps strength the hair and enables it to be
Pair with Scratch Mommy's Aftershave Spray for a perfect gift.
Lip Lotion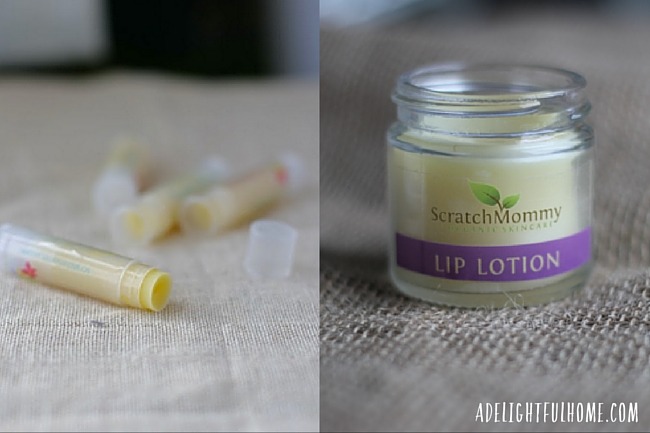 Lip balms always make great stocking stuffers. When  paired with a heartfelt note, they make a great, simple (and useful) gift. Scratch Mommy calls their lip balm, lip lotion. It's available in a tube or small pot.
I love the ingredients in these:
Beeswax
Cocoa Butter
Coconut Oil
Neem Oil
Almond Oil (&/or Apricot Oil)
Vitamin E
Essential Oils – Bergamot and Blue Chamomile
Enter to Win a $25 Gift Certificate to Scratch Mommy Organic Skincare
Use the rafflecopter below to enter to win a $25 gift certificate to Scratch Mommy Organic Skincare
Giveaway open to US residents only. Giveaway ends on Wednesday Dec. 9th, 2015 at 11:59 PM PST.