This post may contain affiliate links which won't change your price but will share some commission.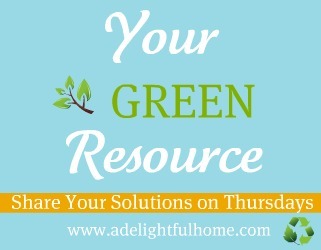 Well, it's hard to believe that Thursday is here again! I obviously haven't been keeping up very well. I know this is a busy time of year for many of you, too. I'm looking forward to seeing what you all have to share this week.

Are you ready for another week of green and natural ideas?
What is "Your Green Resource"? It's your chance to share all your green ideas, resources and solutions with ALL of our readers! That's right, when you link up on any of our blogs, your idea will get shared with all of the readers here and at:
Andrea of The Greenbacks Gal, Emily at Live Renewed and Megan at Sorta Crunchy
We know that many of you have posts of your own about your green journey that our readers will love. Some examples of Green Resources you can link up:
* Real Food Recipes
* Repurposed Projects
* Upcycled Projects
* Organic Gardening Tips
* DIY Natural or Green
* Thrifty Solutions
In addition to making this a weekly place where you can both share and learn new green ideas, each week we'll be Pinning our favorite post to the Your Green Resource board! We want your green ideas to go viral – so we'll pin the post for you!
The post I chose to pin last week was: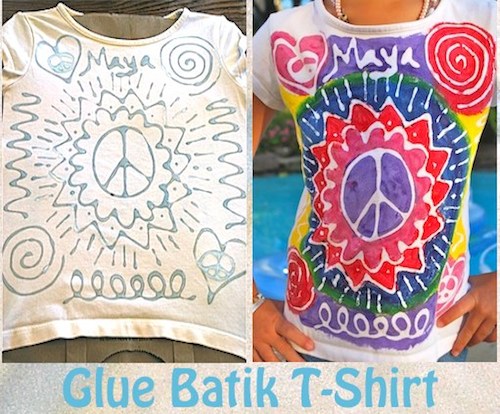 DIY Glue Batik t-shirt tutorial from Kid World Citizen
This is a great idea for decorating t-shirts that have stains. Instead of tossing them, make them pretty!
My kids are going to love this idea.
I'm looking forward to seeing what you've got to share this week.
Don't forget to link back to one of the hostess so we can all find these great green resources!
Please link to your post, not your homepage.
Happy Thursday!