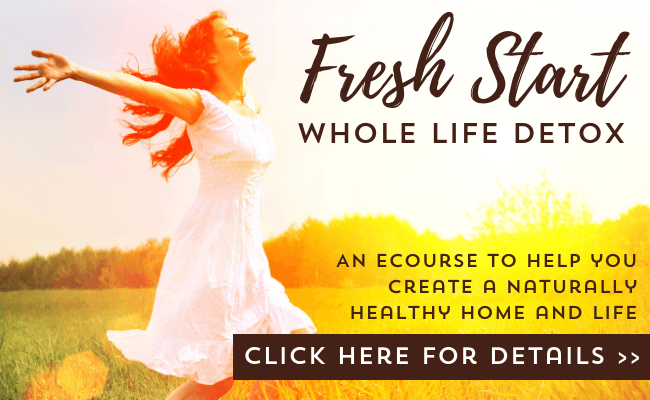 FRESH START: WHOLE LIFE DETOX
A Natural Living for Beginner's eCourse
This course is your one-stop-shop for creating a healthy, natural lifestyle.
Fresh Start covers everything from detoxing your home to green cleaning, real food, non-toxic personal care, and simple home remedies.
Here's what one of our students, Erin L., had to say:
"The information you need to lead a healthier life all in one convenient and easy to understand place! I look forward to learning new things as the lessons are available each week."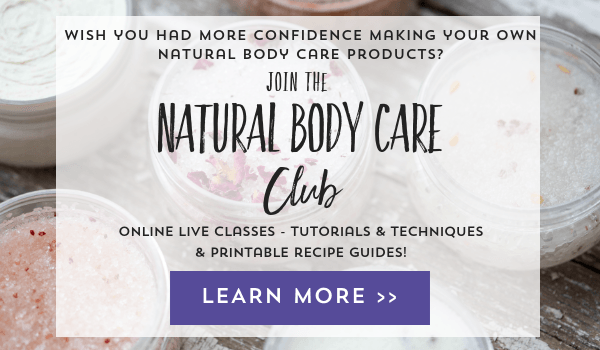 NATURAL BODY CARE CLUB
A fun, interactive program to help you learn to make simple, natural body care products that work.
The Natural Body Care Club is packed full of video and text tutorials, printable recipe guides, and exclusive discount codes (including 20% off at Mountain Rose Herbs! Woot!).
We also have live classes every month so you can see homemade body care creation in real time and ask questions.
I've been creating natural body care products for over 16 years and am excited to share my tried-and-true methods with you!
Renee of MadeOn Hard Lotion says:
"If I had to choose one person for you to follow and learn when it comes to DIY skin care products, it would be Stacy Karen. Her videos are professional, she gets right to the point, she shows you step by step how to make the product, and she gives you plenty of 'do this instead of that because …' "
Click here to learn more about the Natural Body Care Club.