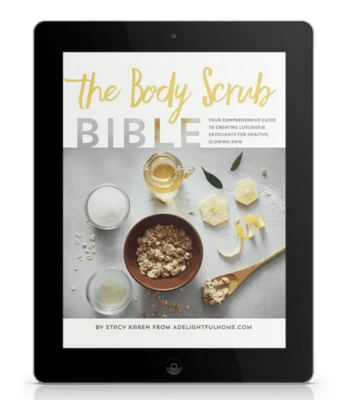 The Body Scrub Bible is your comprehensive guide to creating luxurious, homemade scrubs that will nourish and exfoliate your skin.
Tired of dull, lifeless skin?
The Body Scrub Bible can help you get a gorgeous glow!
Want over 50 tried-and-true recipes?
The Body Scrub Bible has you covered!
Have questions about making all-natural body scrubs?
The Body Scrub Bible is likely to answer them!
It's packed with troubleshooting advice, recipes, and fun bonuses (like body butter recipes and tips for coloring your body scrubs).
Available for purchase as a PDF download. To buy the PDF download, add to cart below: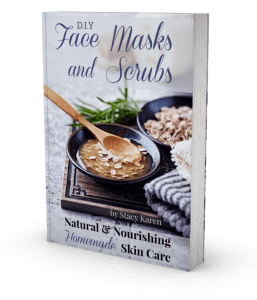 An in-depth guide to creating your own face masks and scrubs at home.
Includes more than 55 recipes!
Step-by-step instructions and a comprehensive ingredients guide allow you to branch out and formulate your own recipes too!
Learn more here.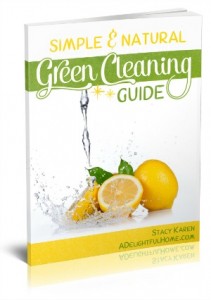 Your practical guide to everyday cleaning tasks.
Includes recipes for the most common jobs around the house.
Each recipe is simple and frugal.
Learn more here.