This post may contain affiliate links which won't change your price but will share some commission.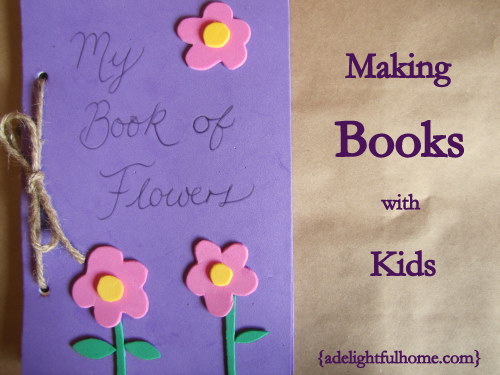 My kids enjoy drawing and writing. I find that they learn very well while making books on different subjects or just free writing as they please.
This is something we do a lot. Our house is over flowing with paper! But I'll take it. The joy it brings my children and me (I love reading what they write) is worth the mess.
There are a number of simple ways to make books. I'm sharing a few you can make with your children. Older kids will be able to make these on their own.
Having a bunch of these on hand allows kids to write and draw at a moments notice (always a good thing as far as I'm concerned).
Cloth Bound Books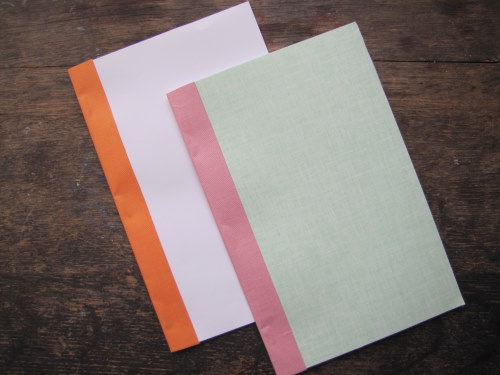 This is super easy and very quick. The cloth tape adds some stability to your books, which helps them last a little longer. Plus, it's just fun! Really, cloth tape, it's very cool.
You will need: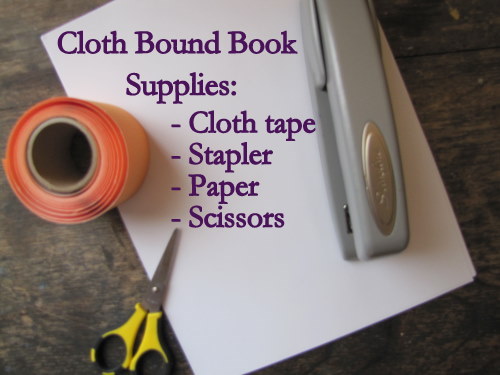 I buy cloth tape at Paper Source. It comes in various widths. We use 2-inch book cloth tape.
Method:
Stack paper and fold in half. Staple along the edge (about a 1/4 inch from the crease).
Lay cloth tape along edge of book and cut to the same length: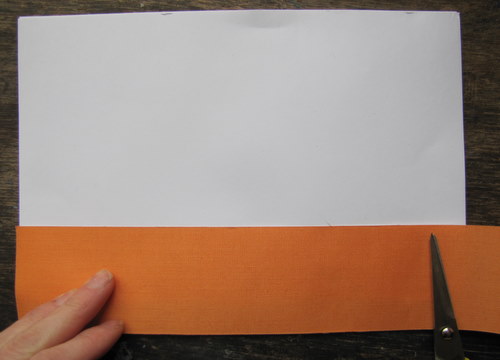 Peel baking from the cloth tape. Lay cloth tape flat, with sticky side up. Line up the edge of the book with the center of the tape"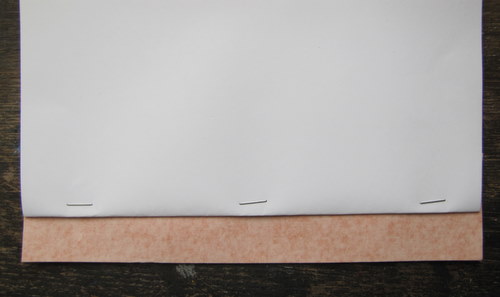 Press book down firmly so tape adheres.
Fold the rest of the tape over the front of the book and press. Run your finger along the tape to smooth and remove any bubbles.
Try this using different colored paper or card stock.
Ring Bound Books with Foam
(As pictured in the top image.)

This takes a little more work than cloth bound books, but it is still fairly simple.
You will need:
Foam sheets (We used 6 inch by 9 inch sheets. I purchased these from Michael's in a big pack, with a 40% off coupon!)
Paper (regular printer paper)
Single hole punch
1 inch book rings
(you could use ribbon or string instead)
Method:
Stack paper and fold in half. Press firmly along edge to make a good crease. Set aside.
Measure and punch holes in foam.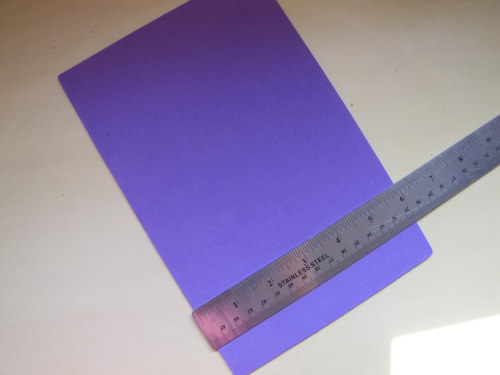 I measure down from the top 2 inches and in 3/4 inch then make a dot with a pen or pencil. Do the same from the bottom up.
Punch holes over the dots you just made.
Lay folded paper over one piece of foam and position it to your liking (you can measure if you like. But it takes a few extra steps, since the paper is smaller than the foam).
Hold paper and foam tightly then flip over. Make a small dot in the center of each hole.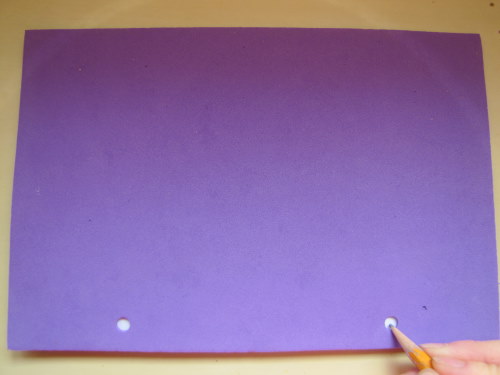 Lift foam off and use a single-hole punch to make holes in the paper where the dots are.
Lay one piece of foam down, then place folded paper on top, then one more piece of foam. Make sure the holes are lined up.
Open book rings and slide through the holes. Close tightly.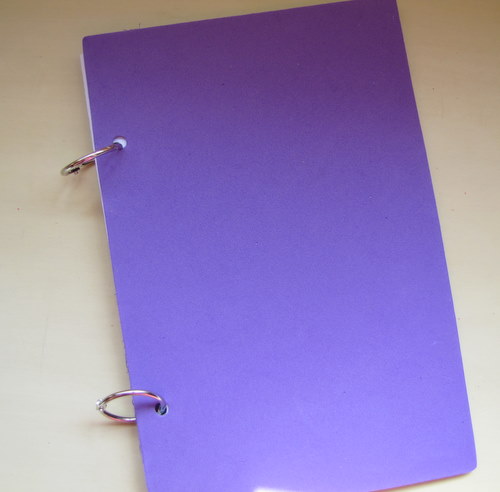 One last step, if you so desire, is to glue foam cover to the front and back pages. I don't generally do this, but it would add a little extra stability.
Decorate foam cover. You can write on foam with pens and add foam stickers or cut foam sheets to make your own designs: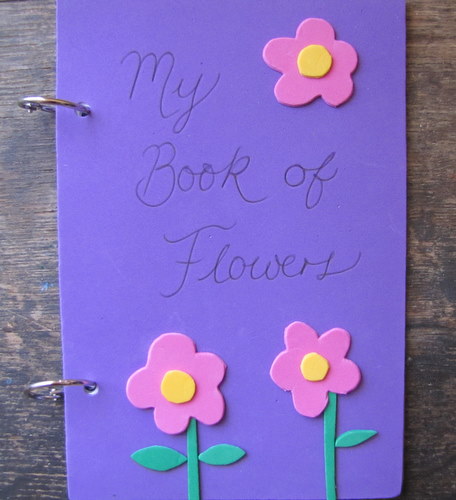 If you don't have book rings on hand, use ribbon, string, or twine: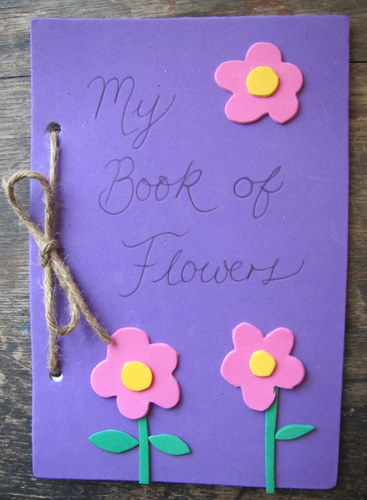 This works, but doesn't allow the book to lay as flat as the rings do.
Other materials that would work for the cover instead of foam:
Card stock
Cereal boxes (cut and decorated)
Scrapbook paper, art paper (like watercolor paper) that has been drawn or painted on
Anything else you can think of!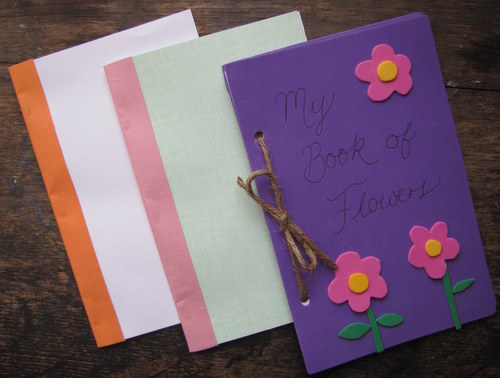 I hope this will inspire you to make books with (or for) your children.
Do you already make books with your kids? If not, does this look like something they would enjoy?
Links to Amazon.com are affiliate links.