This post may contain affiliate links which won't change your price but will share some commission.
No need to go to the spa when you can create your own spa day at home with pantry items! Save money and have fun while you're doing it!
This at-home spa day was created with kids in mind, meaning, it's something kids can do for (or with) their moms.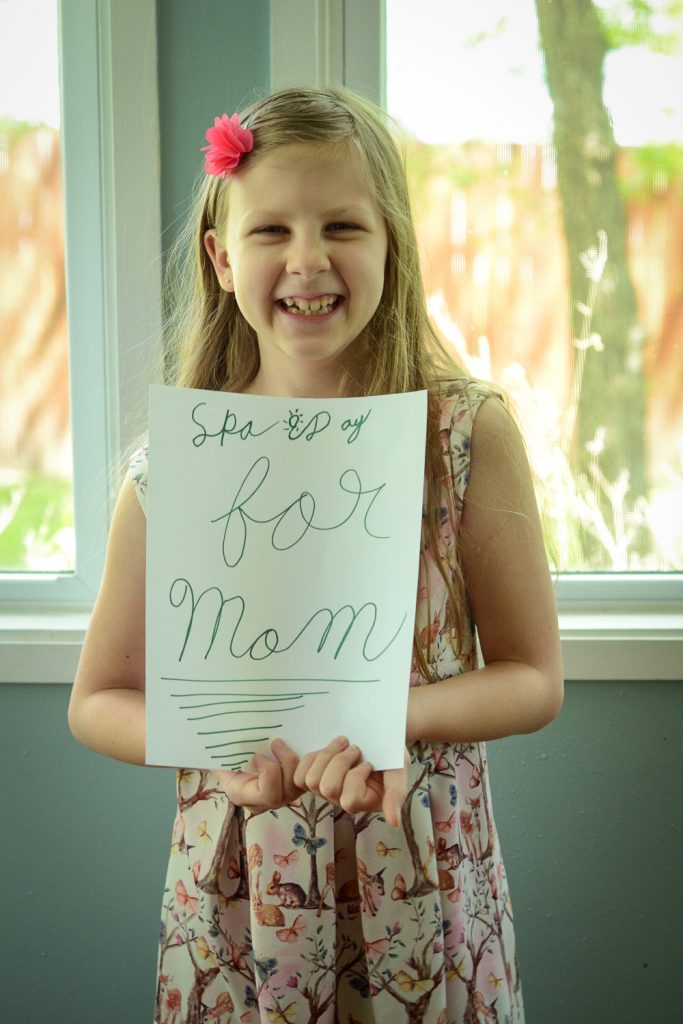 My youngest daughter and I worked together to figure out what would be a doable way for kids to give their mom a spay day for Mother's day. Even if you don't use these ideas for Mother's day, it would be a fun way to have an at-home spa night with the kids in a way that is easy for them to help and participate.
We've selected a few simple DIY spa treatments that can be made with items you likely have on hand or can be easily purchased. There are a four easy spa treatments included in this easy at-home spa day, but feel free to omit the ones that don't suit you. No need to do it all!
Easy At-Home Spa Day For Mom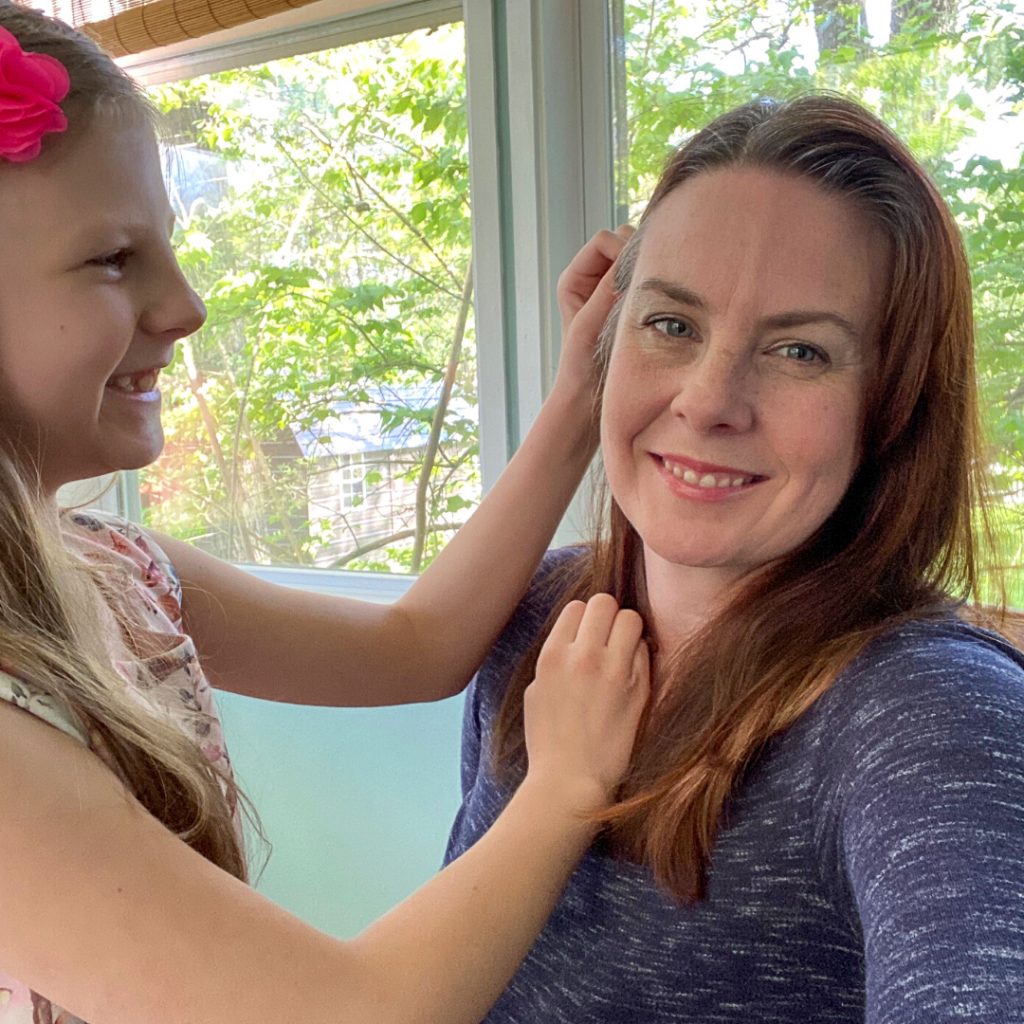 #1 – Honey Face Mask
Simply spread honey over freshly washed skin. Let sit for 5-10 minutes before washing off with warm water. Manuka honey is the best option for this as it is full of powerful antioxidants which are great for the skin. I use Manuka Honey from Pacific Resources International.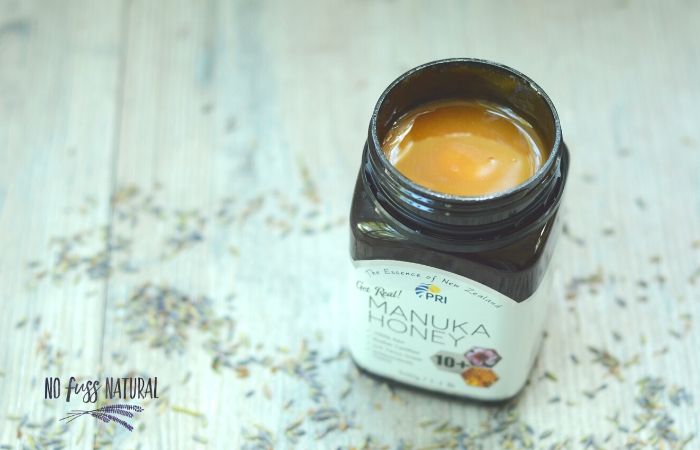 #2 – Hand scruB
While the face mask is on, perform a simple hand scrub by mixing:
2 tablespoons white or brown sugar
1 tablespoon oil
2 drops vanilla extract, optional.
1 teaspoon Manuka honey
To use:
Gently massage into the hands and along the fingers, using circular motions. Wash off with warm water. If you'd like to make it a coffee scrub, add 1-2 teaspoons of ground coffee to the mix.
#3 – Cuticle Treatment
This quick and easy homemade cuticle treatment helps to soften cuticles and strengthen nails.
In a small bowl, mix :
1 teaspoon avocado oil
1 drop manuka oil
1 drop lavender oil
Note: Jojoba oil works well here since it absorbs into the skin so easily. If you have it on hand replace ½ teaspoon of avocado oil with jojoba.
To use:
Massage into cuticles and nails.
#4 – Relaxing Foot or Bath Soak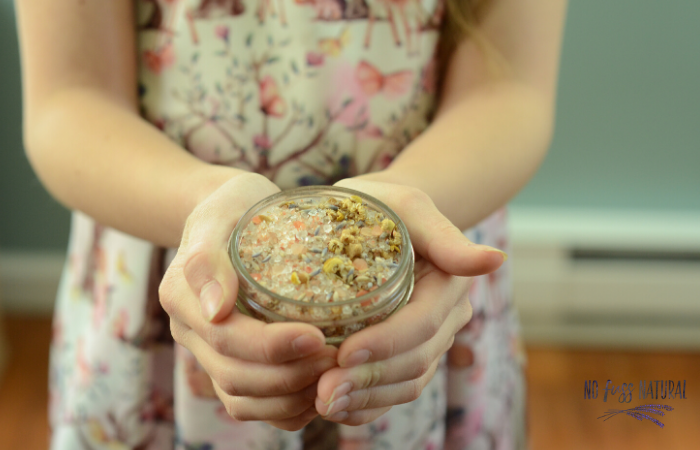 To prepare a relaxing foot soak for mom, you'll need 1 cup epsom salt and 2 chamomile tea bags. Place the salt in a bowl. Carefully open the tea bags over the bowl and pour the chamomile over the salt. Stir to combine.
Place salt and chamomile in a small tub that is set on a towel and pour warm water over the top. It's best to do this in the kitchen or bathroom, not in a carpeted area.
If you don't have a tub for a foot soak, turn this into a bath soak by placing the salt in the tub as it fills with water. Add the tea bags to the water without opening them so the chamomile flowers won't go down the drain. When mom is ready to get in, take off the tea bags and leave her to rest and relax.