This post may contain affiliate links which won't change your price but will share some commission.
All-Natural Shave Gel is one of the easiest DIYs you'll ever make!
It's so nourishing, it can double as an aftershave cream too.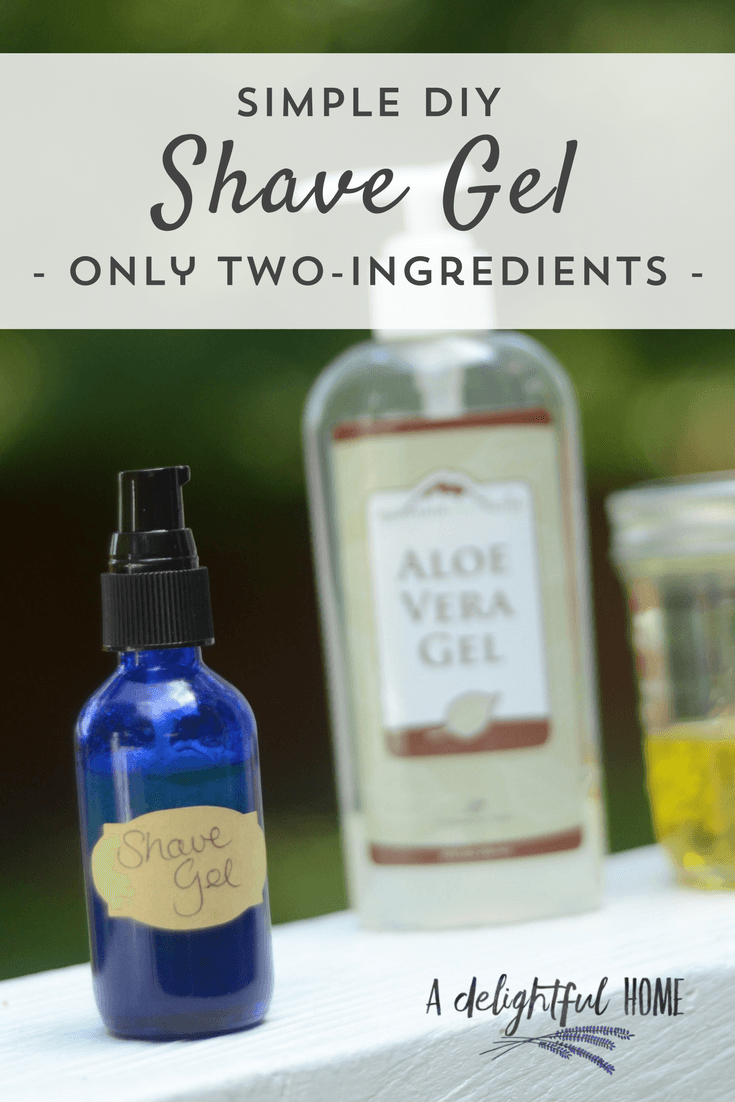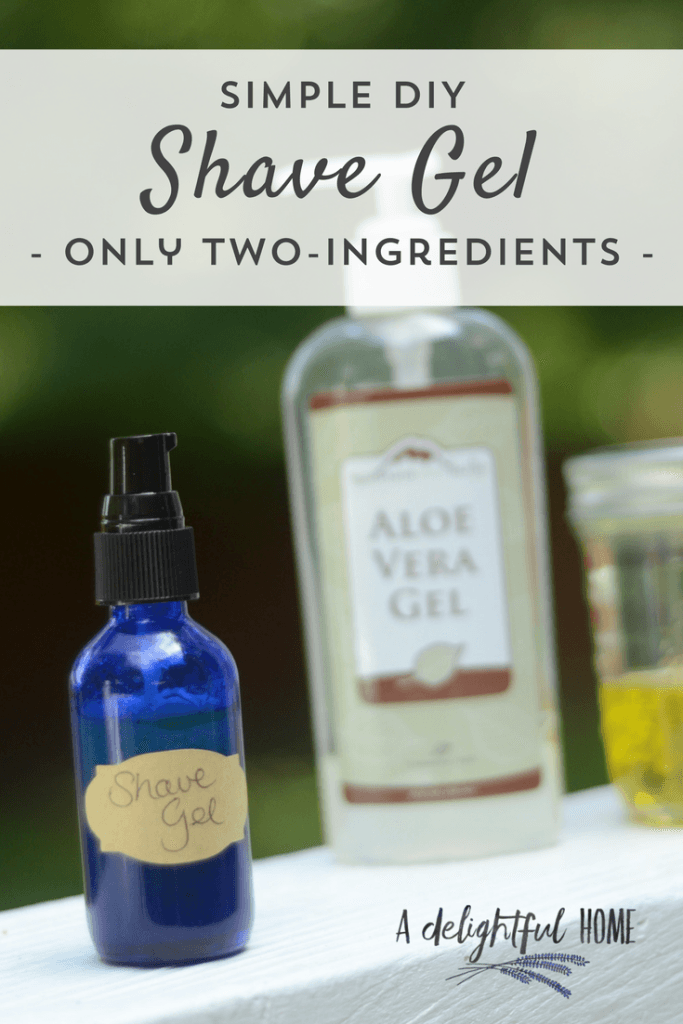 It only has two ingredients: jojoba oil and aloe vera gel.
Just mix equal parts and you're done!
DIY Shave Gel Recipe
You can use equal parts in any volume you'd like. If you want to make a large batch, combine 1 cup of jojoba oil with 1 cup aloe vera gel.
To fill a 1-ounce bottle, I usually use 1/8 cup aloe vera gel and 1/8 cup jojoba oil.
I like to store mine in a bottle with a pump top lid. It makes dispensing it easier.
Jojoba oil is perfect for use on the skin and it absorbs easily and is suitable for all skin types. Jojoba oil also has a long shelf life, which makes it an excellent choice for use in shave gel.
Aloe vera gel is soothing to irritated skin and adds thickness to this homemade shave gel.
The combination of jojoba oil and aloe vera gel make a nourishing DIY shave gel that will help minimize nicks and cuts as well as keep skin from becoming irritated during or after shaving.
To use: apply to damp skin and shave as usual.
FYI: Jojoba oil and Aloe vera gel are both 20% off at Mountain Roses today as part of their End of Summer Sale. It ends tonight (8/27/17).
Need more ideas for Jojoba oil? Check out 13 Ways to Use Jojoba Oil