This post may contain affiliate links which won't change your price but will share some commission.
Homemade sunscreen intimidated me for the longest time. I worried if it would be difficult to make or if it would actually work.
I discovered the answer to both of those questions.
It is NOT difficult to make. At all.
It DOES work.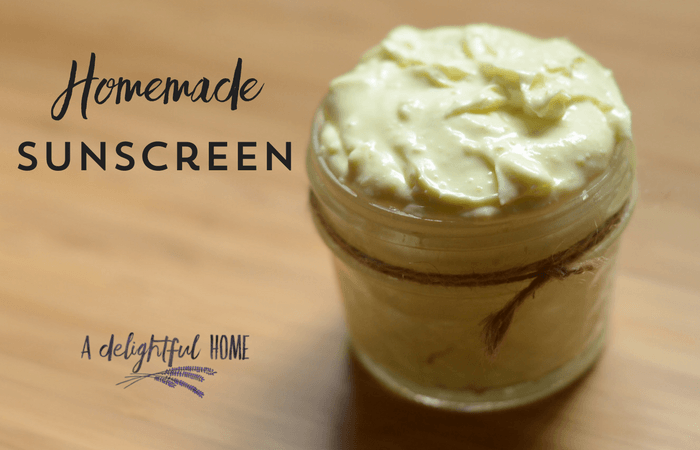 I will admit, balancing the need to test the sunscreen to make sure it worked along with keeping my family from getting burned, was a little tricky.
My husband decided to be the guinea pig for this experiment and we are happy to report that it worked out well. No sunburn!
Now I will say that to it is almost impossible to predict exactly how this recipe will work on each individual person, especially taking into account the environment in which it is used (in the pool, humid, dry, strength of sun at your location, etc). So, that said, you will need to do your own to testing to make sure it works for you. (I'm cannot be held liable. Okay? 🙂 )
We had great results with applying it every hour.
About the Ingredients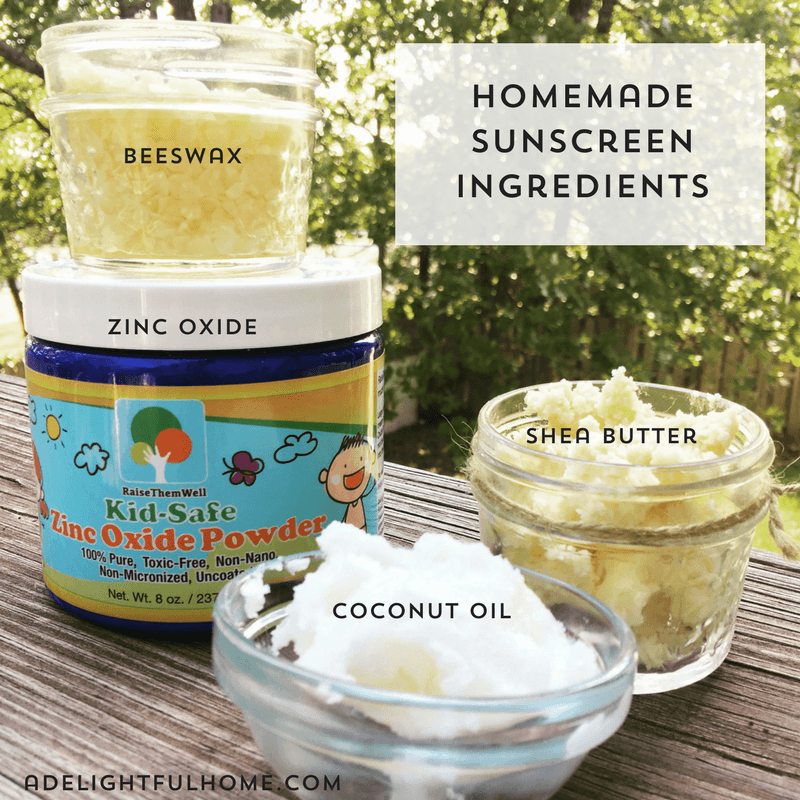 Did you know that coconut oil naturally contains 4-6 SPF? (Sun Protection Factor)
Shea butter does too!
Red Raspberry Seed oil and Carrot seed oil are even higher (somewhere between 25-50 for red raspberry SPF and 35-40 SPF for carrot seed oil).
One of the key ingredients in homemade sunscreen is Zinc Oxide (we will be using it today).
Zinc oxide allows you to build up the amount of SPF in your homemade sunscreen product.
A Few Important Notes About Zinc Oxide
It's important that Zinc Oxide be non-nano.
The particles in non-nano zinc oxide are large enough to sit on top of the skin. We want that so it protects the skin. If the particles are "nano-sized" they will be absorbed into the skin, which will not allow it to work as intended.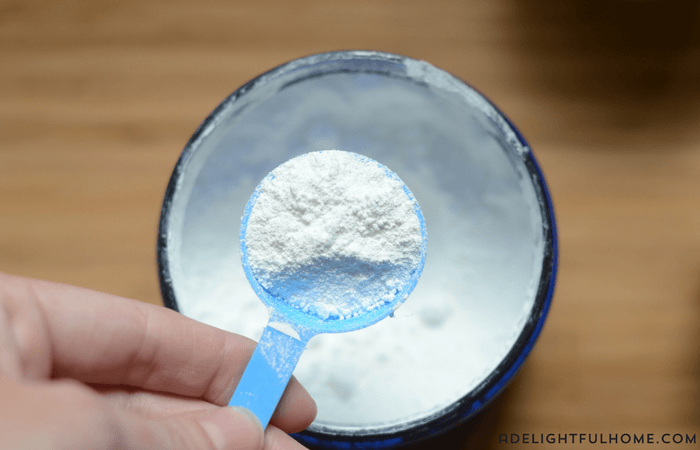 My favorite zinc oxide is from Raise Them Well. It is non-nano, uncoated and cosmetic grade. Raise Them Well Zinc Oxide is also independently lab tested to be sure it is lead-free.
All-Natural Homemade Sunscreen Recipes
I am going to share three simple recipes for making sunscreen. Each one increases in difficulty, but all are truly easy.
CAUTION: It is recommended that a mask is worn when using zinc oxide to avoid breathing in the fine particles. It's not because the zinc oxide is toxic, but because the small particles could irritate the lungs.
Zinc Oxide + Lotion Sunscreen Recipe
You will need:
Mix lotion and zinc oxide until well blended.
Apply liberally and frequently.
DIY Sunscreen with Shea, Coconut Oil & Zinc Oxide
You will need:
Note: This sunscreen turns out thick and white. It's not a soft lotion, like the next recipe, but the consistency makes it fairly easy to apply.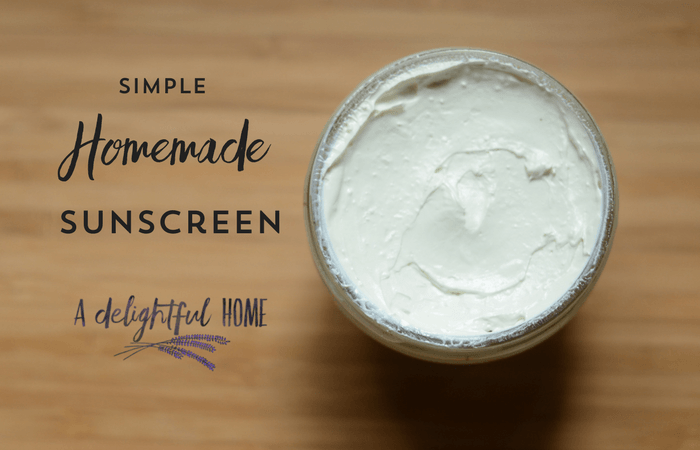 Melt shea butter and coconut oil in a water bath or double boiler.
Remove from heat and allow to cool briefly before adding the red raspberry seed oil, if using, and the zinc oxide. Store well to combine.
Lotion-Style Sunscreen
This version takes the most work, but again, it's not difficult. The result is a soft, lotion-type consistency.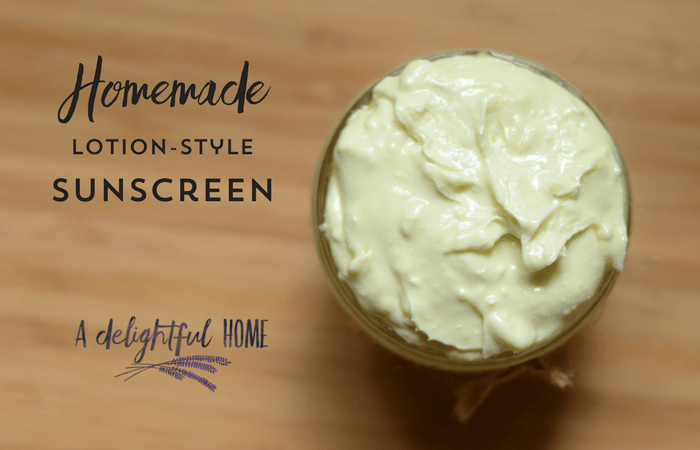 You will need:
Melt the shea butter, coconut oil, and beeswax in the top of a double boiler. Once melted, add the almond oil and stir to combine. Cool briefly and add the zinc oxide and red raspberry seed oil. Stir until well combined.
Feel free to whip with beaters to create a fluffy consistency, if desired.
Win a container of Zinc Oxide from
Raise Them Well

!

Use the Rafflecopter below to enter to win a container of Zinc Oxide from Raise Them Well. You will be able to use it to make sunscreen, acne treatments, diaper cream, anti-itch cream, and more!

Open to US Residents only. Must be 18 years of age to enter.
a Rafflecopter giveaway