This post may contain affiliate links which won't change your price but will share some commission.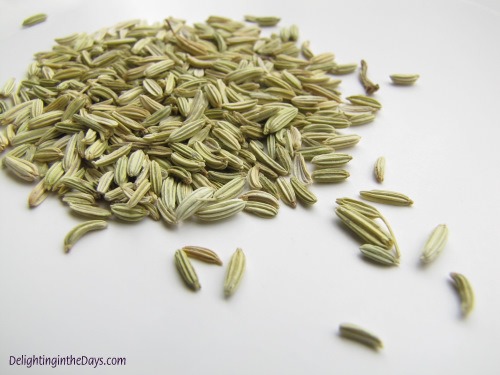 I'm sharing how to use Fennel Tea to calm a colicky baby over at Frugal Granola today.
Here's an excerpt:
If you are the mother of a colicky baby, you know how very difficult it is to listen to your sweet one cry day after day.

Your baby is warm, dry, and well-fed, but remains distressed, uncomfortable, and exceedingly fussy. Nothing you do seems to help.

I've been there. It is tough. Seeing our children in pain is one of the hardest things a mother must deal with. Especially when all our efforts fall flat.

There are many suggestions when it comes to bringing relief to a colicky baby: bicycling the legs, giving a massage, and swaddling, to name a few. Fennel tea is another remedy you may wish to add to your fussy baby toolbox.
Fennel tea can be given directly to the baby in small amounts or a breastfeeding mama can drink it, as it passes through her milk.
To read more and learn how to make it, visit my post at Frugal Granola.