This post may contain affiliate links which won't change your price but will share some commission.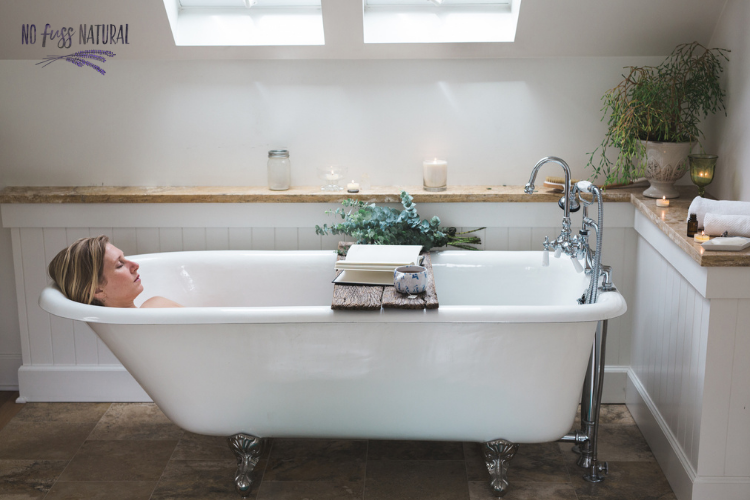 September is self care awareness month and I think we would all admit to needing a little self care right now. With many businesses closed, and outings being somewhat stressful these days, what better way to give ourselves some self care by creating simple and nourishing spa treatments to use at home.
In today's post I share six easy DIYs you can put together quickly to pamper yourself all month long.
# 1 – Honey Sugar Lip Scrub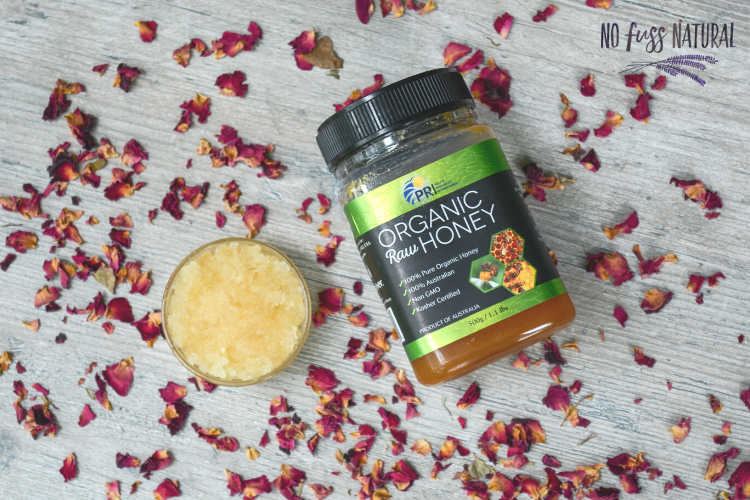 Get soft, supple lips with this honey-based lip scrub.
The sugar in this lip scrub gently exfoliates, while the honey draws moisture, resulting in soft, supple lips!
For best results, use high quality honey, such as the organic honey from Pacific Resources International.
Ingredients
1 tsp. PRI organic raw honey
2 tsp. white or brown sugar
Directions
Mix the sugar and honey in a small jar or bowl. Dampen lips with a little water and apply the scrub in gentle, circular motions.
Leave mixture on for 5 minutes to help draw moisture to the lips.
Gently remove scrub with a wet washcloth. And pat dry.
# 2 – Honey Lip Balm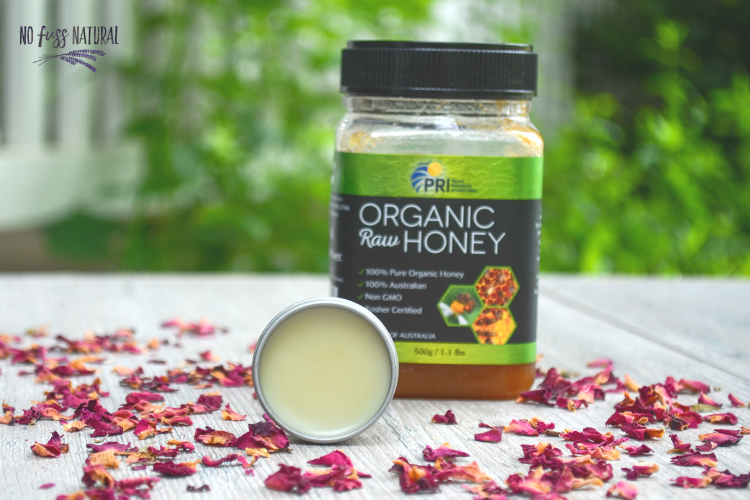 Follow your lip scrub with a hydrating lip balm to lock in moisture. Whip this lip balm up in a matter of minutes. No fancy tricks here, just measure, melt, and stir. Easy Peasy!
Ingredients
1 Tbsp coconut oil
½ tbsp. shea butter
1 tbsp beeswax pastilles
½ tbsp sweet almond oil
¼ tsp PRI Organic Raw Honey
Click here for full instructions.
# 3 – Herbal Bath Soak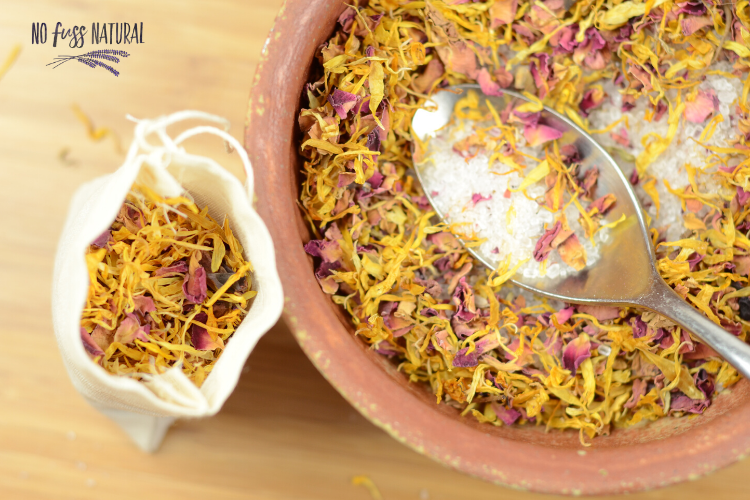 An herbal bath soak is the perfect way to rest and take a moment to breathe.
Bath soaks are easy to prepare and do a great job of relaxing the body and mind.
All you need is a little salt, a few herbs, a muslin tea bag, and a few minutes. Put these together and you'll have a wonderfully nourishing and relaxing bath soak.
The following recipe is designed to provide skin-soothing benefits as well as target sore, tired muscles.
Here's a quick rundown on each ingredient:
Sea salt:
Helps reduce water retention, increases circulation, and relaxes muscles.
Calendula:
Calendula contains anti-inflammatory properties and is soothing to irritated skin. It is helpful in treating eczema and other skin rashes.
Roses:
Roses add a light scent as well as providing skin-soothing benefits. They are also anti-inflammatory, so work well with the calendula.
Dried roses are helpful to have on hand for tons other DIY projects too.
Lavender Essential Oil:
Lavender Essential oil adds a light relaxing fragrance. Another essential oil could be substituted. Just make sure it's skin safe.
Ingredients
1/2 cup dried calendula flowers
1/2 cup dried rose petals
1/2 cup PRI sea salt
5 drops lavender essential oil
2 tsp. sweet almond oil
Click here for the full tutorial and recipe directions.
# 4 – Chocolate Manuka Face Mask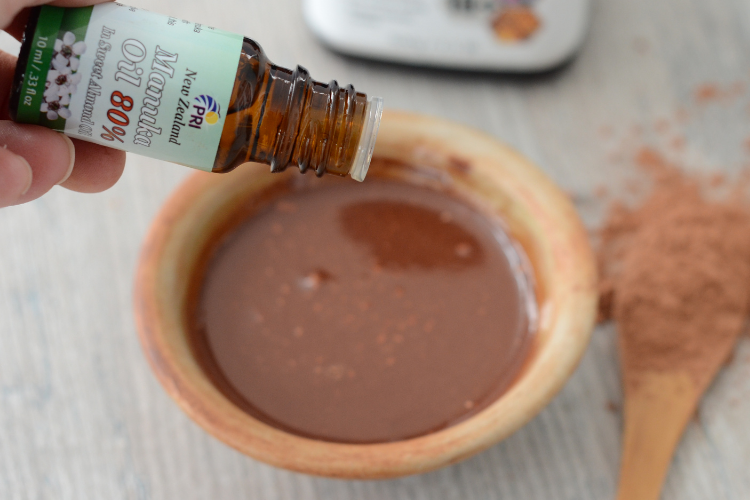 Manuka honey is amazing all on it's own as it contains wonderful antibacterial properties that are great for the skin. It is also an excellent hydrator and helps lock in water. Which is super important for keeping skin at its best. I've paired honey with cocoa powder to add even more antioxidant goodness and make this a truly luxurious face mask.
Take it one step further by adding a drop of PRI Manuka oil. This stuff is amazing. Think of it like tea tree on steroids! It's so good! Read more about Manuka oil here.
Ingredients
2 teaspoons PRI Manuka honey
1 teaspoon cocoa powder
1 drop PRI Maunka oil, optional
Click here for full instructions.
# 5 – Calendula Honey Facial Scrub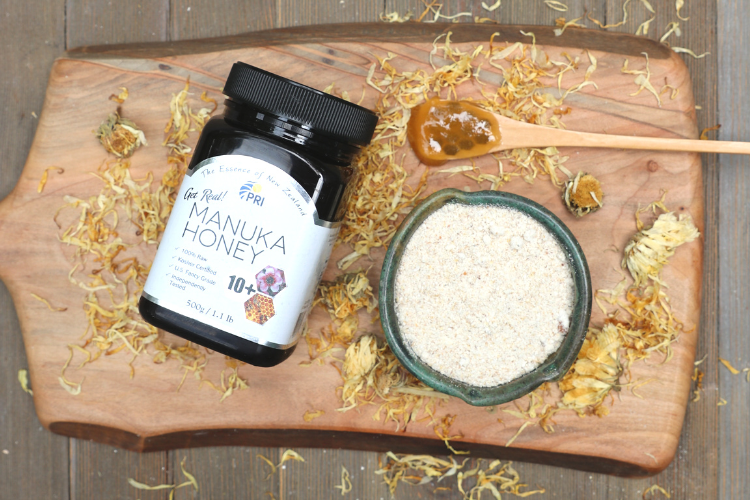 This delightful combination of oats, calendula, and honey makes a refreshing facial scrub that can be as need or on a daily basis (this recipe is essentially a form of cleansing grains).
Ingredients
1/4 cup oats
2 tablespoons sunflower seeds or almonds
1 tablespoon calendula flowers
1 tablespoon white rice flour
1-2 teaspoons Manuka honey
2 drops PRI Maunka oil, optional
Directions
Place oats, sunflower seeds or almonds, and calendula flowers in a coffee grinder. Pulse until mixture forms a fine powder. Place into a bowl and add white rice flour. Stir to combine. Add manuka oil, if using. Stir well to distribute evenly.
Store this mixture until ready for use.
To use: place 1-2 teaspoons dry mixture in a small bowl or the palm of your hand. Dampen with 1/4 teaspoon witch hazel or water. Add 1-2 teaspoons honey and mix until well combined.
Apply to damp skin in gentle circular motions. Wash off with warm water.
# 6 – Coffee Mint Body Scrub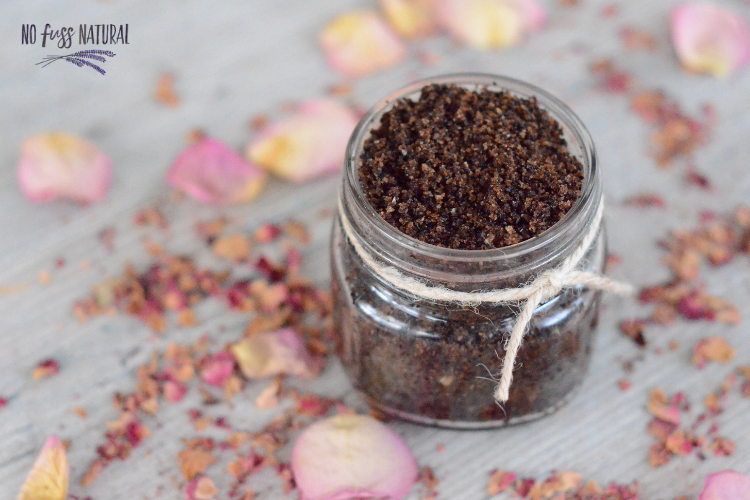 Want a scrub that really wakes you up? This coffee-mint body scrub does the trick!
Ingredients
⅓ cup coffee grounds
½ cup brown sugar
⅓ cup sweet almond oil
1 tablespoon grated cocoa butter
10 drops peppermint essential oil
1 tablespoon coconut oil, melted
2 teaspoons PRI organic honey
½ teaspoon vanilla
1 teaspoon cocoa powder, optional
Directions
Mix all ingredients and scoop into a jar.
Caution:
This scrubs is intended for use on the body, not the face. Do not use on broken skin or skin that is sunburned, windburned, or damaged in any way.
Create Time for Self Care
While it's not always easy to carve out time for self care, we can all benefit from it! I encourage you to take a few moments each day to do something simple to better care for yourself. Whether it be a 5 minute break to do some deep breathing or a full 2 hour DIY spa night, filling your tank can only help you to improve and enjoy all areas of life.
I hope you will enjoy the recipes above. Feel free to pick and choose your favorites to incorporate into your regular routine, or put them all together for an evening of rest and relaxation.
"It is so important to take time for yourself and find clarity.
The most important relationship is the one you have with yourself."
– Diane Von Furstenberg