This post may contain affiliate links which won't change your price but will share some commission.
Essential oils are concentrated substances. It is easy to use too much and cause skin irritation or sensitization.
How can we use them safely when making DIY skinacre products?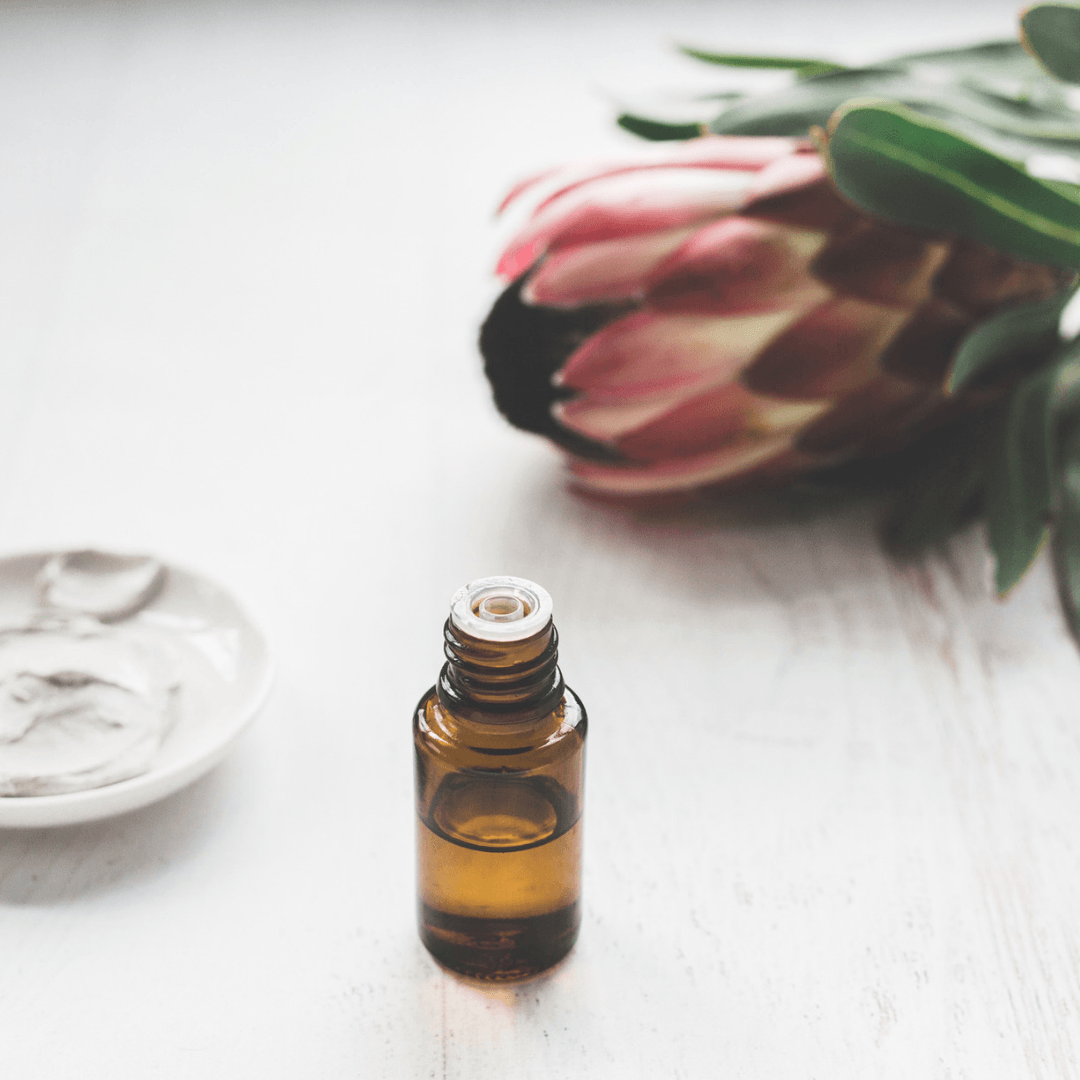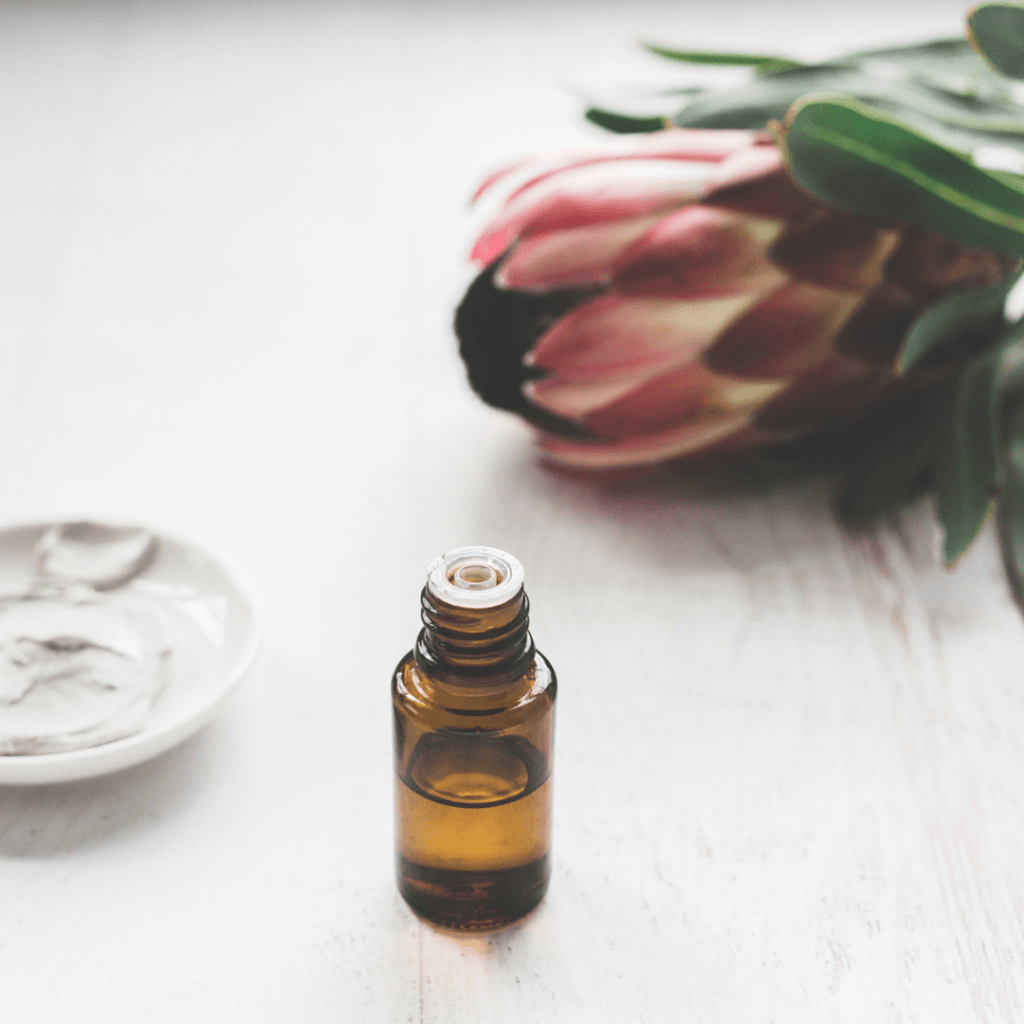 There are many factors to consider when creating your own natural body care and skincare products. Essential oils are an important part of many homemade products and must be diluted correctly in order to be safe.
I have written about diluting essential oils for use in natural body care in the past, but that post is a very general overview.
In it, I share the basic guidelines for creating safe products along with information on how to calculate dilutions from 1-5%.
This is a good starting place. But, more information is needed as each specific essential oil has its own set on unique constituents, benefits, and cautions.
Today I want to share some more detailed information on specific essential oils.
It is important to know the correct dilution of any essential oil you choose to use. So, I hope this post will be a handy reference tool for you to find some of that information.
That said, it is impossible to cover everything in one blog post or reference chart. Entire books (very expensive ones!), such as Essential Oil Safety by Robert Tisserand, are devoted to this topic.
You will also find many courses, workshops, and certification programs that include in-depth information on this. So, please note that while I aim to share information that will be helpful to you, this topic is extremely large and complex and cannot be covered in a quick and easy fashion.
If you would like more information on using essential oils safely, you might like to snag a copy of the Herbs and Essential Oils Super Bundle that is available for just a few more days.
It is one of the least expensive ways you can get your hands on a ton of great information regarding the use of herbs and essential oils.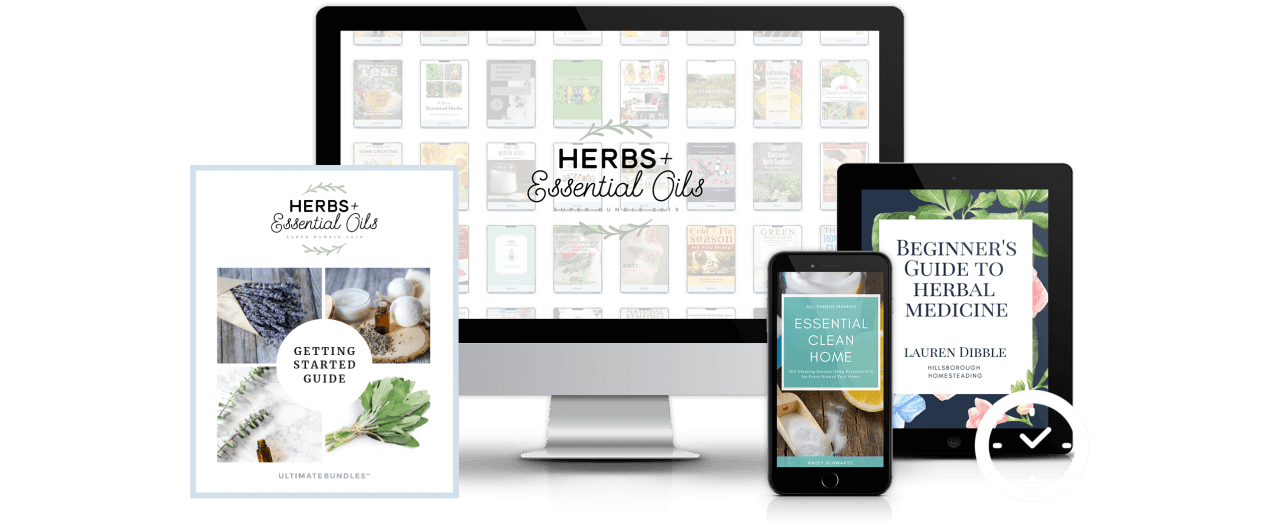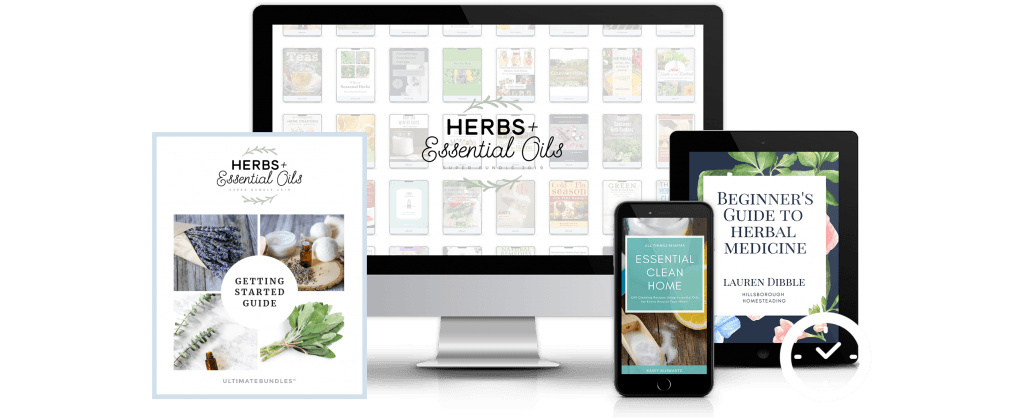 Inside the Herbs & Essential Oils Super Bundle, you'll find:
29 eBooks on cold and flu remedies, an evidence-based approach to CBD oil, cleaning your home with natural products, and more!
7 eCourses on creating botanical drinks, herbs for ADHD and focus, the healing power of tea, plus more!
4 printables to keep you organized, help you have essential oil safety at your fingertips, and more.
$700 worth of resources for just $37, but only for a few days!

A few Cautions when using Essential OIls in skincare
Using essential oils on the skin should always be approached with caution. When it comes to using essential oils in homemade skincare for the face, I encourage you to use a light hand.
When creating a product for the face, essential oils should not be used at more than 1% of the overall product.
1% is only 6 drops in one ounce of product.
In some cases, you will want to use even less.
If diluting to 0.5%, you will only need 3 drops per 1 ounce of product.
If using a product close to the eyes, I suggest leaving essential oils out entirely.
When making products for the body, then slightly more can be used. Up to
Dermal Limits of Essential OIls for Skincare
Not all essential oils fit into the tidy box of diluting to 1% for skincare use. In fact, there are some essential oils that need to be diluted to 0.2% (such as Rose Absolute). That's quite a lot less than 1%.
Below you'll find a few essential oils that need special consideration.
Bergamot (expressed) Citrus bergamia – 0.4% (phototoxic)
Grapefruit – 4%
Geranium Pelargonium x asperum – 0.5% (for facial care)
Jasmine absolute Jasminum grandiflorum,Jasminum officinale – 0.7%
Lemon balm (Melissa) – 0.33%
Lemongrass – 0.6%
Lime (expressed) – 0.7%
Neroli (orange blossom) Citrus x aurantium L. – 4%
Orange (sweet) Citrus sinensis L. – 5%
Rose absolute (otto) – 0.02%
Ylang-Ylang Cananga odorata – 0.4% (use only .08% for body care)
Phototoxic essential oils
It's also important to be aware of which essential oils are phototoxic.
A number of essential oils contain furanocoumarin which reacts to UV light. This can cause skin inflammation which could be quite severe.
Phototoxic essential oils include:
Angelica Root
Bergamot
Bitter Orange
Cumin
Fig Leaf
Grapefruit
Lemon (cold pressed)
Lemon verbena
Lime (cold pressed)
Mandarin Leaf
Rue
Citrus essential oils have a reputation for being phototoxic, but not all citrus essential oils are. And sometimes it depends on how they are produced.
For example, cold-pressed lemon essential oil is considered phototoxic, but steam-distilled lemon is considered to have low risk. The same goes for lime.
Mandarin Leaf is considered phototoxic, but cold-pressed mandarin is not.
If you have any questions about diluting essential oils for homemade skincare, please let me know.