This post may contain affiliate links which won't change your price but will share some commission.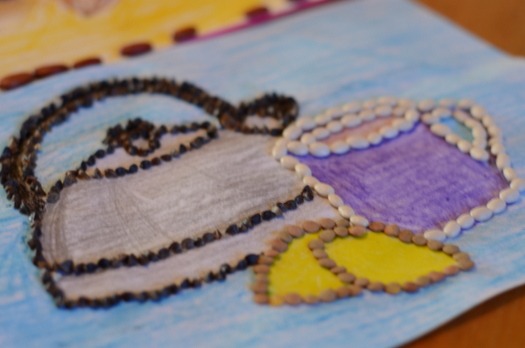 Yesterday my son and I wanted to do something arty.
We settled on creating some bean and seed art.
(It's not as fancy as it sounds.)
We set up a still life on the dining table and got drawing.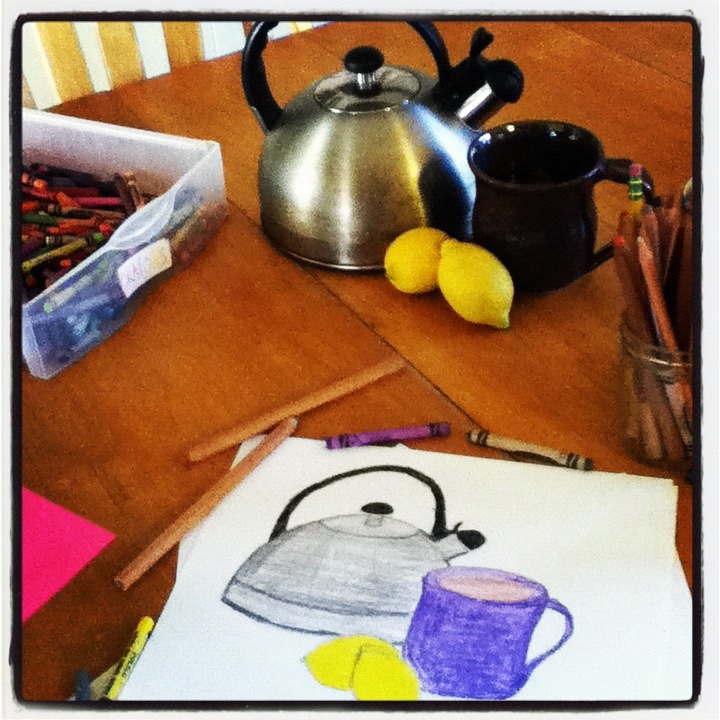 I enjoyed sitting beside my son and talking while we sketched out our display. I'm reminded why I need to take the time to do these things on a regular basis.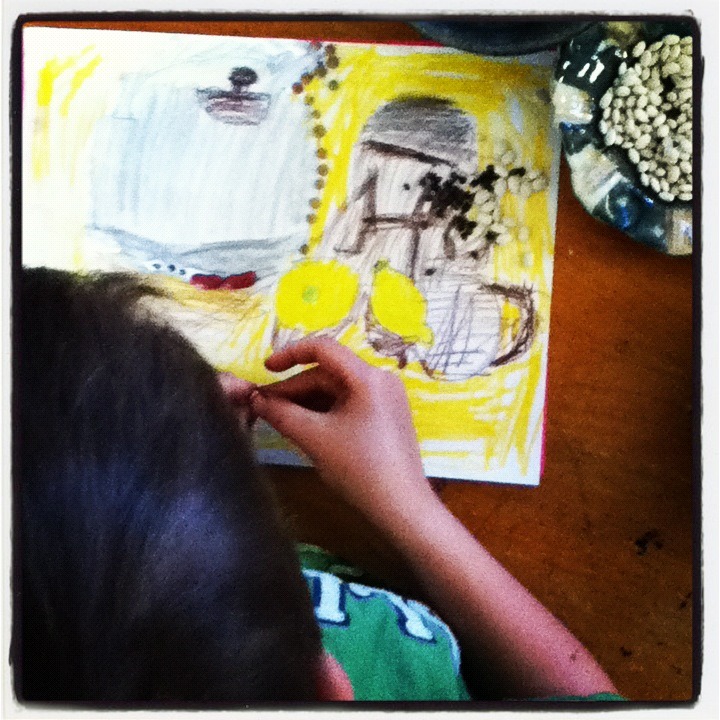 After we filled our pages with color, I broke out the dried beans and seeds.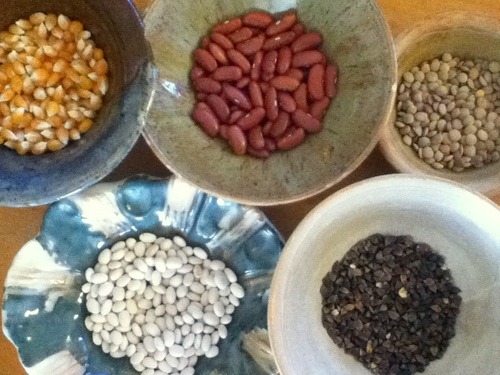 As a bulk buyer (got to love Azure Standard) I had a lot of stuff on hand.
We used buckwheat, popcorn, Great Northern beans, lentils, and kidney beans.
Outline one section at a time with glue then press the beans and seeds onto the glue.We worked a little at a time so the glue wouldn't dry before we got beans on it.
As a bonus, my son learned the names of the different beans and seeds while we were creating our pictures. Sneaky homeschooling at it's finest!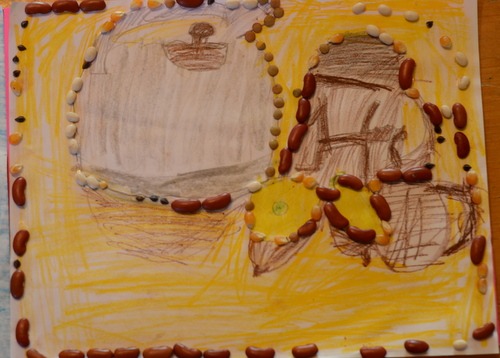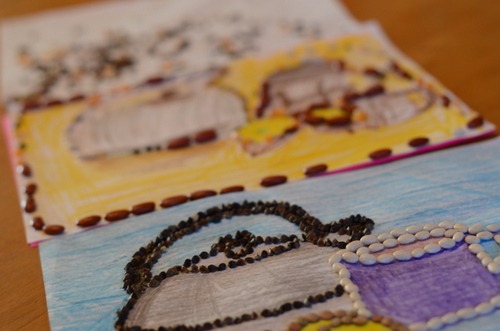 This morning my two year old joined the fun and made her own picture, too. Gluing beans on paper kept her busy for a really long time!  I may need to break this out next time I'm working on a difficult math lesson with the other kids!
She also tried to feed beans to her trains. But that's another story . . .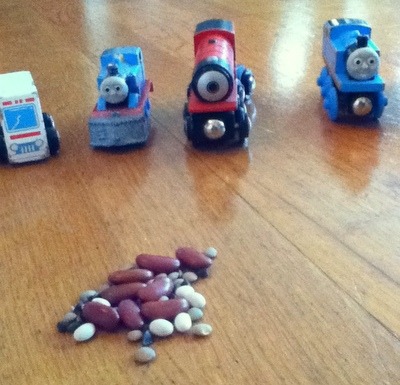 Make Your Own Bean and Seed Art

You will need:

Cardstock
Crayons and pencils
School glue
Dried beans and seeds

What to do:

Set up something to draw.

Draw and color your picture.

Outline with glue one section at a time.
What are your favorite arts and crafts to do when the creativity strikes?
I'm sharing this at Money Saving Mom,