This post may contain affiliate links which won't change your price but will share some commission.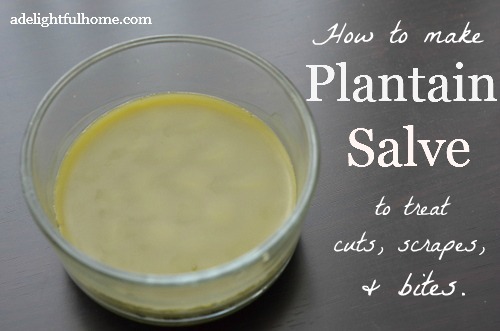 Plantain is excellent for treating all manner of wounds and skin irritations. Bug bites, cuts and scrapes are some of the most common issues treated with plantain.
While it would be beneficial to treat such conditions with fresh plantain, it may not be available when you need it. Thus, the plantain salve is born.
This plantain salve is good to have on hand when you are out and about. Apply to cuts, scrapes, and bites to reduce inflammation and promote healing.
This salve is prepared using dried plantain since some may not have access to fresh. However, this could be made with fresh herbs. Just be careful that the herbs are clean and watch for any mold developing when preparing the infused oil
How to Make Plantain Salve
To prepare this recipe you will need:

1/2 cup Olive oil
1/3 cup dried plantain
1/2 ounce beeswax

Makes 1/2 cup of salve.

You will also need a pot, cheesecloth, measuring cup, and a jar (if infusing the oil via the slow/cold method).
Step One: Infuse oil
Infusing oil may sound fancy, but it is nothing more than letting herbs sit in oil for a time. Anyone can do that!
Method One: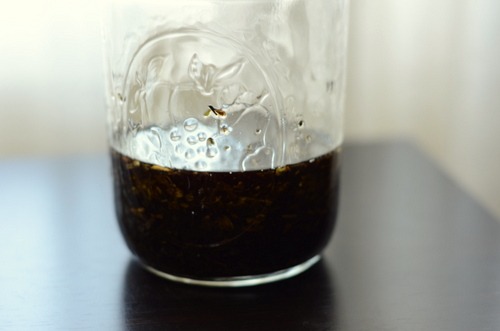 The best way to infuse oil and keep as much of the herbal goodness intact is to place herbs in a jar, cover with oil, cap, and allow to sit for about 10 days.
For this recipe, I used 1/3 cup of dried plantain and 1/2 cup of oil (I use olive oil).
But, you could cut out this step entirely by purchasing Plantain Herbal Oil from Mountain Rose Herbs. It's already infused and ready to go.
Method Two:
A quicker method, which is still good, but does reduce the potency of the herbs a little (due to the heat) is to place the herbs and oil in the top of a double boiler and warm over the low heat for 30 minutes.
When I am using this method, I sometimes turn off the heat and cover the pot to keep some of the warmth in and let the herb/oil mix sit for longer. I do this because I want as much of the herbs properties to get into the oil as possible.
You can also purchase Plantain Herbal Oil which is already infused and ready to go. They simply warm gently and add the beeswax.
Step Two: Strain out the herbs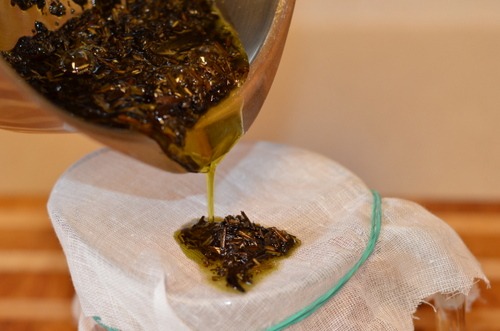 Once the oil is infused, strain the herbs out of the oil by pouring through some cheesecloth.
Be sure to squeeze out all the oil. You don't want to waste any!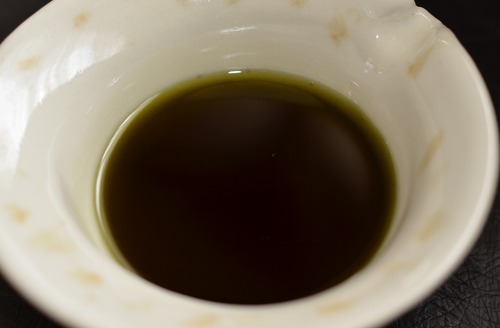 Oil infused with plantain. I love how green it is!
Step Three: Add beeswax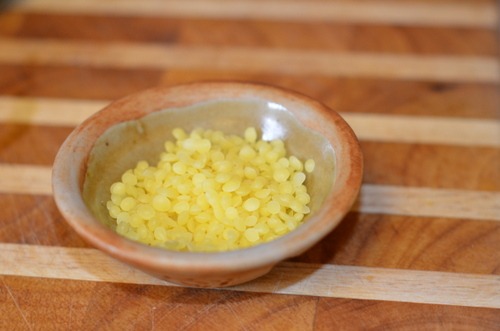 Measure 1 ounce of beeswax per cup of infused oil.
For this recipe, I used 1/2 cup of Olive oil and 1/2 ounce of beeswax.
Place beeswax into a heavy-duty saucepan and begin to melt over low heat. Once the beeswax has begun to melt add the infused oil and stir to combine.
Once the beeswax is completely melted, pour into clean a clean jar (or jars).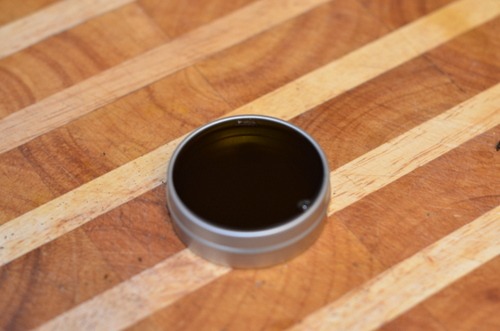 Plantain salve cooling
Allow to cool completely before adding the lid.
Salve will keep for up to a year.
As a silly aside: A just LOVE making salve. It makes me feel very accomplished! I hope you will give it a try.
If not this salve, then maybe the Calendula salve or simple lavender salve. Both are easy and so much fun! Oh, and they are useful, too.
For supplies:
I purchase most of my supplies from Mountain Rose Herbs. They have oils, dried herbs, beeswax and containers. I love Mountain Rose Herbs because I can get everything I need in one place at a decent price.

Originally published in July 2012.