This post may contain affiliate links which won't change your price but will share some commission.
Looking for an anti-itch cream to soothe bites and rashes? This cream will do the trick.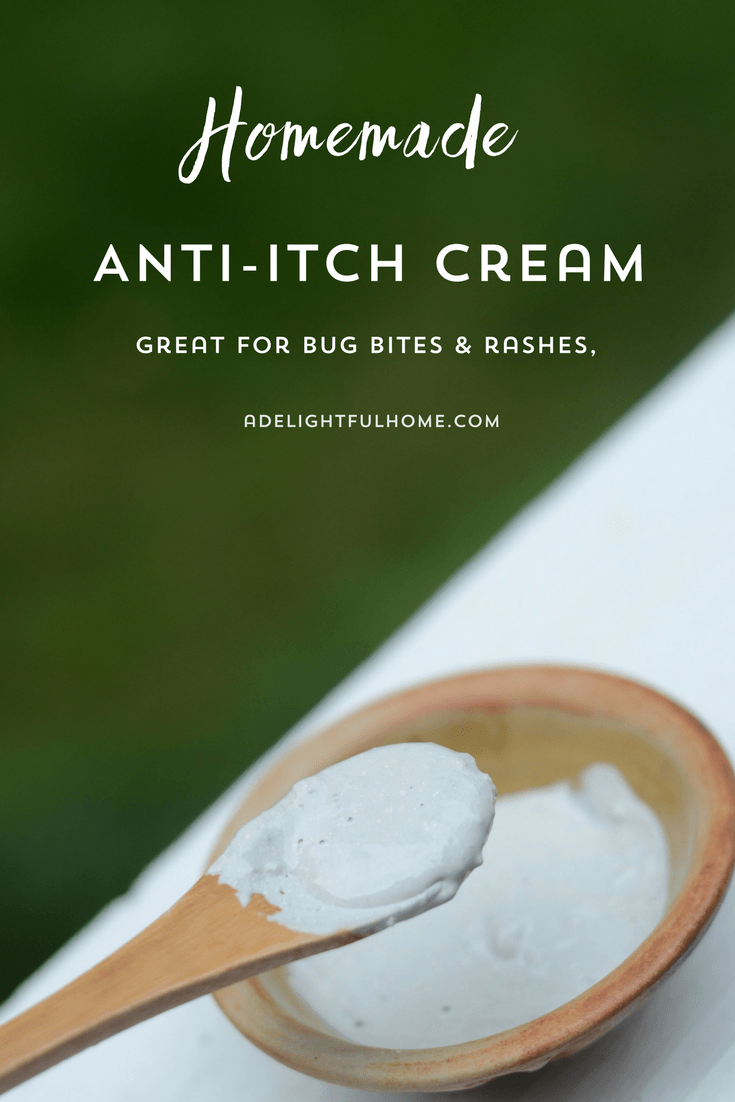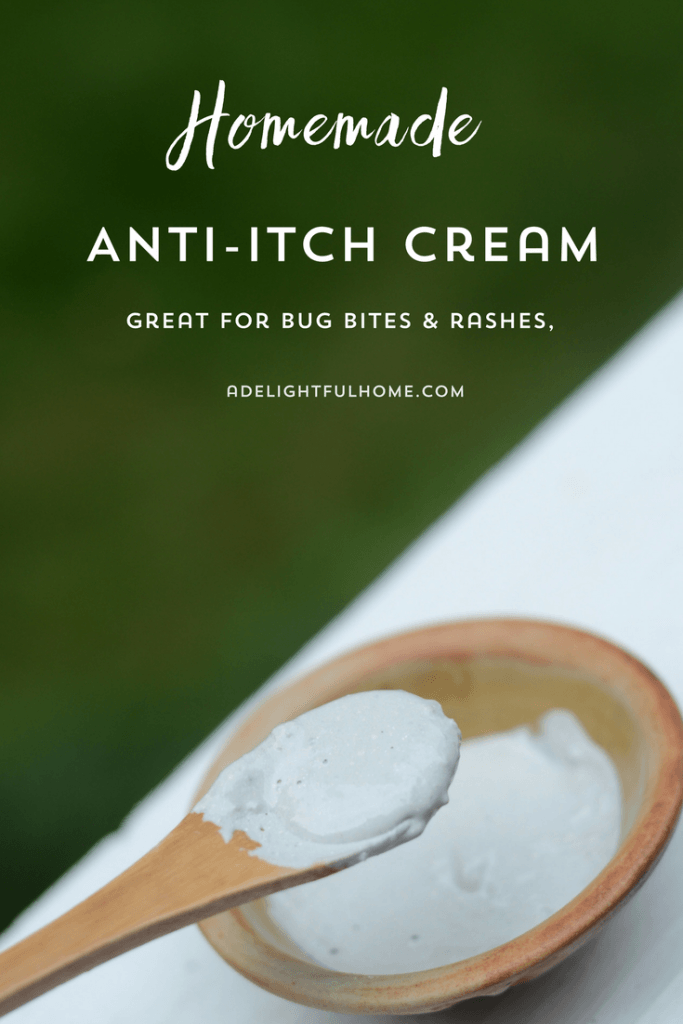 As a kid, my mom would slather on calamine lotion anytime I had a bite or rash. I loved the cool, soothing feeling that pink cream would bring! It was a staple at our house.
The main active ingredient in Calamine lotion is zinc oxide plus a little iron oxide. The iron oxide is what gives calamine lotion it's pinkish hue.
Since zinc oxide is so easy to use, why not make our own anti-itch cream?
It's quick and easy. And you know exactly what's in it!
This homemade anti-itch cream is great for most bug bites and rashes.
About the ingredients:
Each ingredient in this homemade calamine lotion (anti-itch cream) recipe is choosing for it's soothing properties.
Bentonite Clay
The drawing properties of bentonite clay make it useful in pulling out the toxins that may cause itching. The rash from poison ivy is a great example of when to use bentonite clay. Bentonite clay is great in many other home remedies and natural skin care products, click here to read more about the benefits and uses of bentonite clay.
Zinc Oxide
Zinc oxide is a great skin protectant and thought to lower skin inflammation.
Baking Soda
This inexpensive ingredient neutralizes acid and provides relief from itching.
Glycerin
Glycerin helps hold the formula together and draws moisture to the area of application.
Aloe Vera Gel
Aloe is well-known for it's soothing properties. Its thick texture also provides substance to this homemade lotion.
Sea Salt
Sea salt is optional, but it is helpful in relieving itchiness.
Witch Hazel or water
Witch hazel or water is added to the recipe to make a workable paste. I prefer to use witch hazel for its soothing properties and because the lotion will last longer when made with it. Water can be used instead, but the lotion may only keep for a few days if used.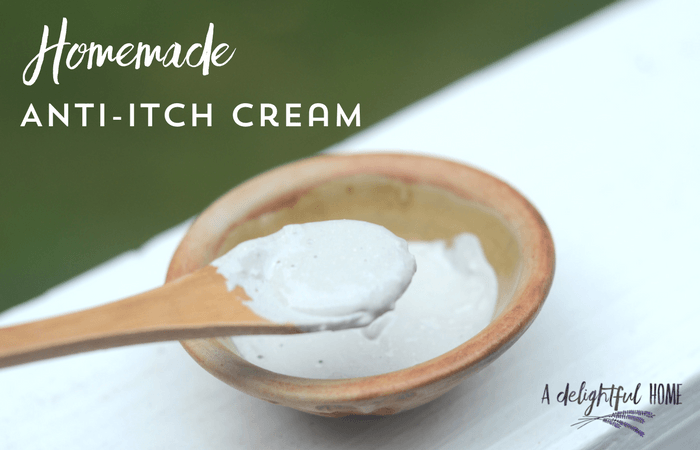 Calamine Lotion (Anti-Itch Cream) Recipe
Ingredients
Note: if you want to get the pink look of traditional calamine lotion, substitute 1/2 of the Bentonite clay with Pink Kaolin clay or add 1/8-1/4 teaspoon red iron oxide.
Method
It is best to use non-metallic utensils when working with Bentonite clay, as it can react with the clay.
Mix all dry ingredients together in a small bowl.
Add the aloe and glycerin and stir to combine. Add enough witch hazel to make a paste.
Store in the fridge for one-two weeks.
Win a container of my favorite Zinc Oxide from Raise Them Well!
Use the Rafflecopter below to enter. Open to US Residents only. Must be 18 years or older to enter.