10 DIY Body Butter Recipes
This post may contain affiliate links which won't change your price but will share some commission.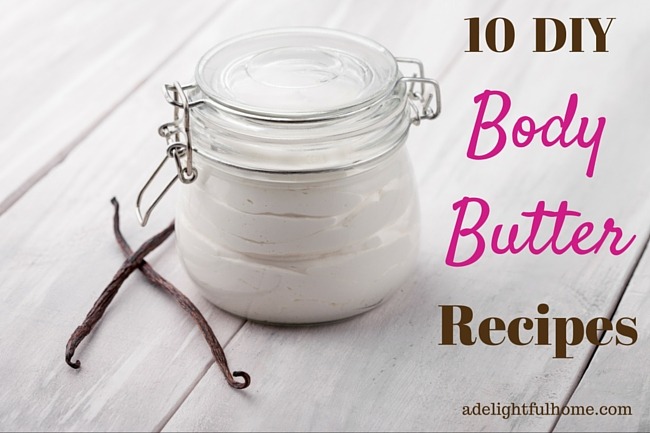 Body butter is great any time of year, but I always think of using it during the winter months.
It's thick, rich texture makes body butter most suitable to dry skin. The inclusion of butters such as cocoa butter and shea butter as well as oils like olive and coconut oil, make body butter extremely moisturizing and nourishing.
Body butter is very easy to make. If you've never made it before, you might be surprised at the simplicity.
Body butter does not have to be whipped, however, many recipes do include a whipping step to make the butter light and fluffy. This also aids in application as the butter is easier to apply when whipped.
I've read that whipping helps cut down on greasiness as well. Although, I am not certain of the truth of this as yet.
Here are a few wonderful DIY body butter recipes to make and enjoy:
Body Butter for Dry Winter Feet @ Vintage Remedies
Rosemary Orange Body Butter @ Vintage Remedies
Wintertime Herb-Infused Whipped Body Butter Recipe @ Herbal Academy of New England
Mint Chocolate Whipped Body Butter Recipe @ Mommypotamus
DIY Double Chocolate Body Butter @ Back to the Book Nutrition
Peppermint Whipped Body Butter @ Thank Your Body
DIY Whipped Coconut Oil Body Butter with Magnesium Oil @ Radiant Life Catalog
Whipped Mango Body Butter @ A Delightful Home
How to Make All-Natural Body Butter @ A Delightful Home
How to Make Whipped Body Butter @ A Mama's Story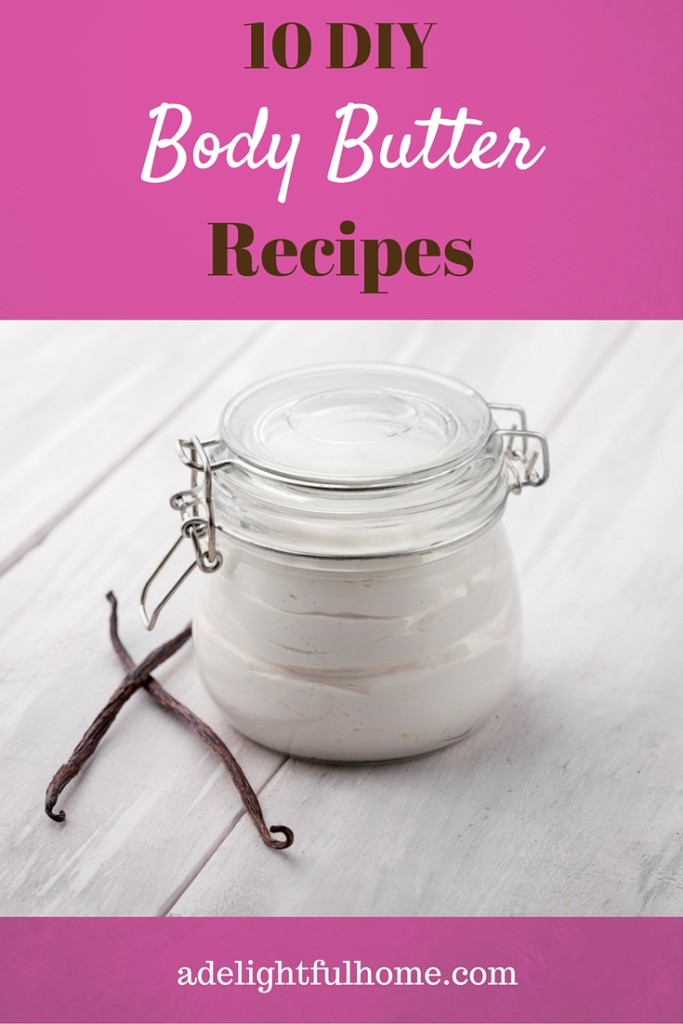 This is Day 26 in the 31 Days of Natural Beauty Series
This post contains affiliate links.
Stacy is a DIY obsessed, healthy living advocate. A preacher's wife and mom of three, she loves to encourage others to live a natural lifestyle.
Latest posts by Stacy Karen (see all)