This post may contain affiliate links which won't change your price but will share some commission.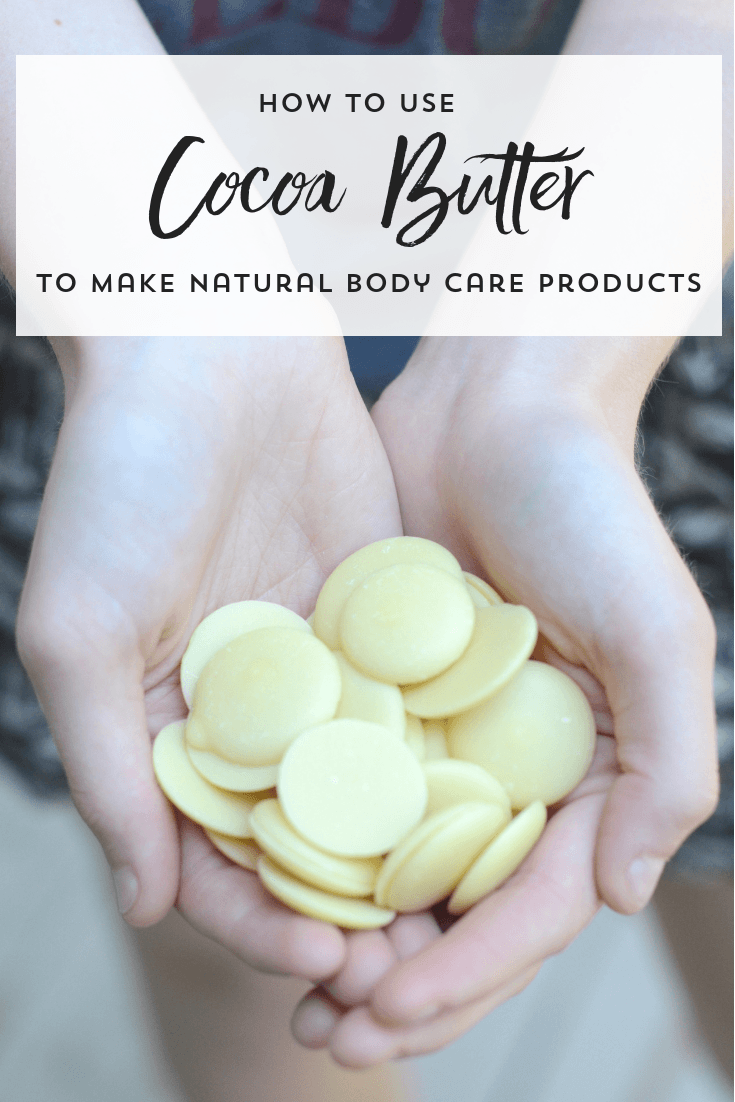 Cocoa butter is one ingredient I always recommend to those getting started with homemade natural body care. It is quite versatile and useful for creating all manner of moisturizing body care products.
(By the way, this is the second installment in the natural body care ingredient series. This series is designed to educate you on the different products you might wish to have on hand in order to create natural body care at home. Last time we discussed beeswax.)
Cocoa butter is one of my favorite ingredients (mostly because it smells wonderful!). Cocoa butter has a chocolate scent (but it's not overpowering). It can, however, be purchased with the odor removed, if desired.
Cocoa Butter is derived from the oils of the cocoa bean which comes from the cacao tree. It's a slightly aromatic oil that smells similar to chocolate. It is an edible oil, but also used in many natural body care products.
Cocoa butter is one of the hardest butters available and is often used to give lotions, butters, balms, and salves a thicker consistency.
While cocoa butter is very hard, it's melting point is low, which means it melts with the warmth of the skin.
Cocoa butter is an excellent moisturizer and is suitable for many people with sensitive skin. It works especially well for those with dry skin because of it's emollient nature.
Cocoa butter has a long shelf life of about 3 or 4 years.
Uses for Cocoa Butter
Prevents Skin Dryness and Peeling
Lip Balm
Creams and lotions
Skin Soother for burns, sunburns, rashes, and infections.
As a base for anti-inflammatory achy muscle rubs and salves
I personally use cocoa butter frequently to make lotion bars and lip balm.
I also add a few shavings to sugar scrubs from time to time.
Cocoa butter pairs well with vanilla or peppermint scents. It truly is delightful!
I generally purchase cocoa butter from Mountain Rose Herbs, but have also bought some from Amazon in an emergency.
It should be noted that someone with chocolate/cocoa allergies should avoid products that contain cocoa butter because it is derived from the same plant as chocolate and therefore may cause an allergic reaction.
How to Buy Cocoa Butter
Cocoa butter generally comes in large chunks, melted into a jar, or in wafers.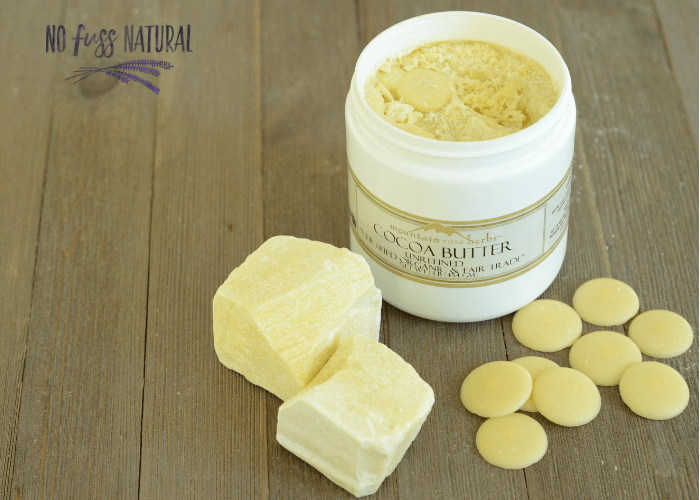 I find the jar a little difficult to get the butter out as it is very firm, but it can be softened first, I'm just not that patient.
The large chunks are easy to cut and weigh, but a little difficult when measuring by volume. For example, if you are trying to get 1/2 cup of cocoa butter.
My favorite way to purchase cocoa butter is in wafers. This makes it super easy to measure by volume or weight.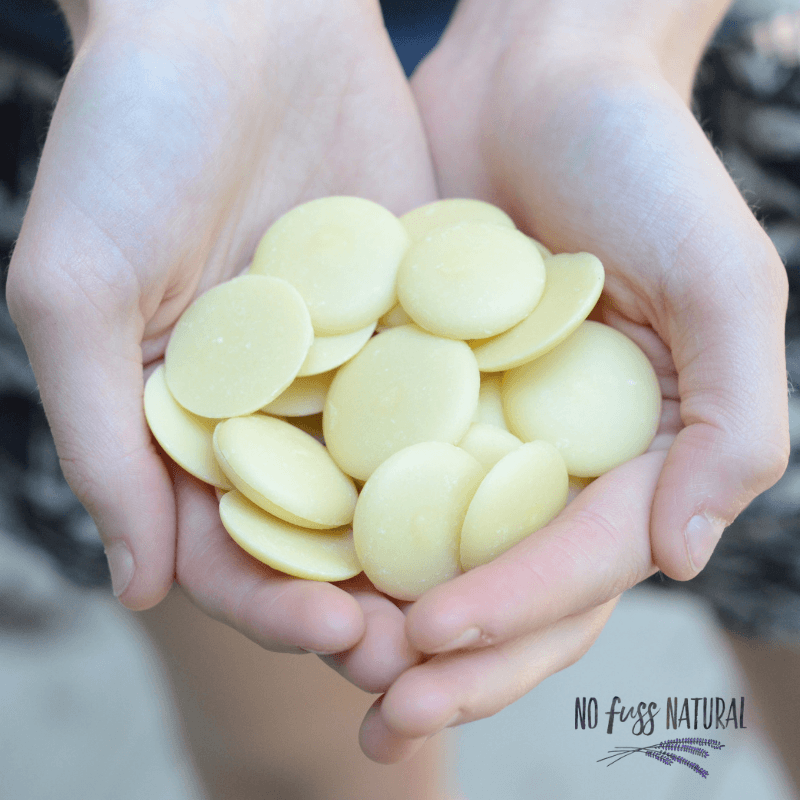 I buy the wafers from Mountain Rose Herbs.
NOTE: Roasted Cocoa Butter wafers are 20% off at Mountain Rose Herbs right now! Click here to get some!
I recorded a quick video that explores the three types of cocoa butter mentioned above. See it below:
Here are a few fun tutorials that include this deliciously scented ingredient:
Lotion Bars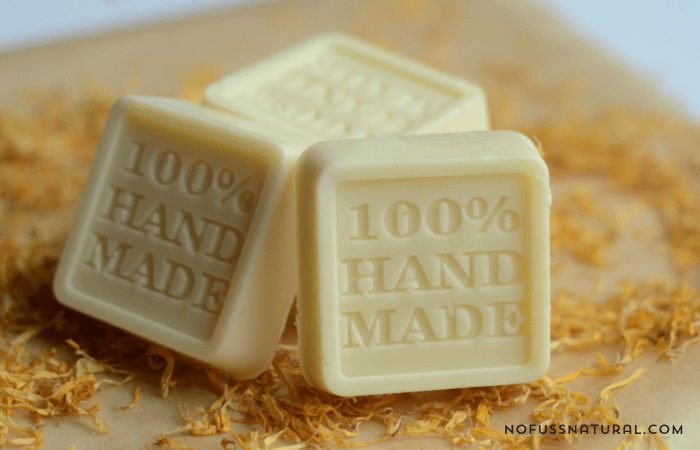 This simple tutorial for lotion bars is so easy you won't believe it! They make great gifts and are fantastic for moisturizing the skin.
Lip Balm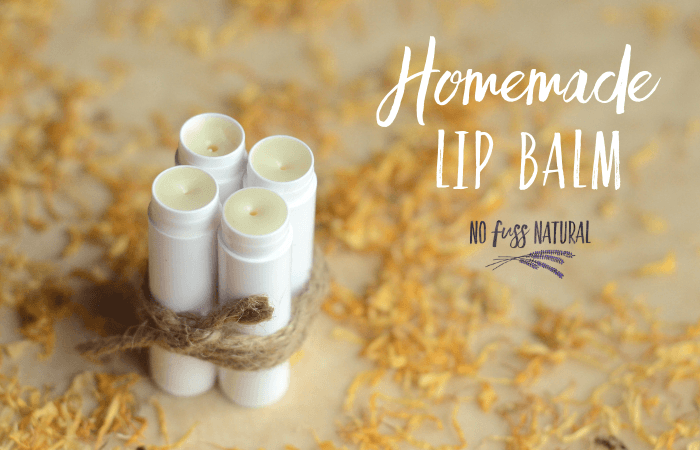 Lip Balm is just as easy as lotion bars and also makes a wonderful gift. You'll never have to buy lip balm once you start making it yourself. And you won't want to either! It's so simple and you have the added benefit of knowing exactly what's in it. Which is pretty great, if you ask me.
Body Scrub Cubes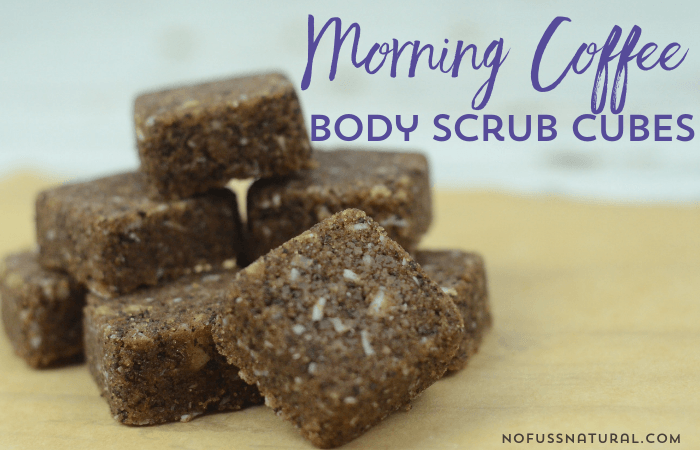 Body Scrub Cubes are a fun twist on a well-loved body scrub recipe. Each cube is just enough for one scrub. This Morning Coffee body scrub recipe is wonderfully-scented (you can't go wrong with coffee and cocoa butter!).
Do you use cocoa butter? If so, tell us how!