This post may contain affiliate links which won't change your price but will share some commission.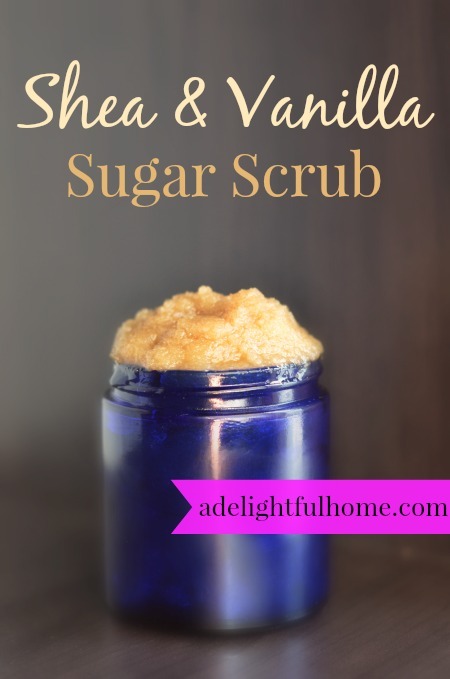 This Shea & Vanilla Sugar Scrub is a delicious-smelling scrub with added moisturizing benefits.
As you probably know, sugar is great for exfoliation. It gently removes dead skin cells, leaving skin soft and smooth. The addition of Shea butter makes this scrub extra nourishing as it is extremely emollient and healing to the skin.
Coconut oil is also very nourishing. It soaks into the skin rather quickly, making it a good addition to this moisturizing scrub.
Shea & Vanilla Sugar Scrub
Ingredients:
2 ounces Shea butter (where I buy Shea butter)
1 ounce coconut oil (where I buy coconut oil)
1/2 cup white sugar
1/2 cup brown sugar
3/4 teaspoon vanilla
You will also need a glass baking dish or loaf pan and a large bowl or pot filled with ice. (instead of the loaf pan, you could probably use a canning jar).
Method:
Heat oven to 250 degrees Fahrenheit.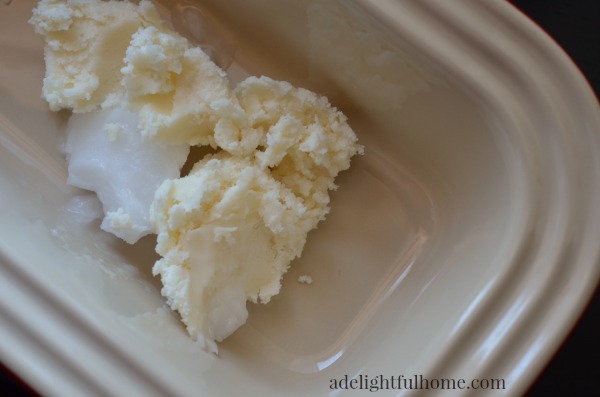 Place the Shea and coconut oil in a glass loaf pan and put it in the preheated oven. Leave it until the oil and butter is melted. This will only take a few minutes, so don't go anywhere.
Once melted, place the loaf pan in a large bowl of ice and let it cool. But, don't let it cool all the way to cold.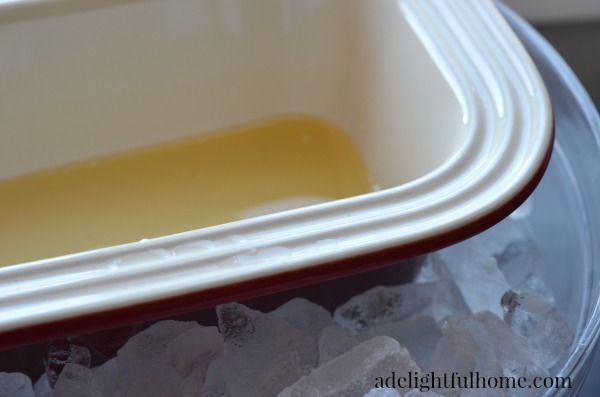 Add the vanilla and stir to combine.
Add the white sugar and stir again.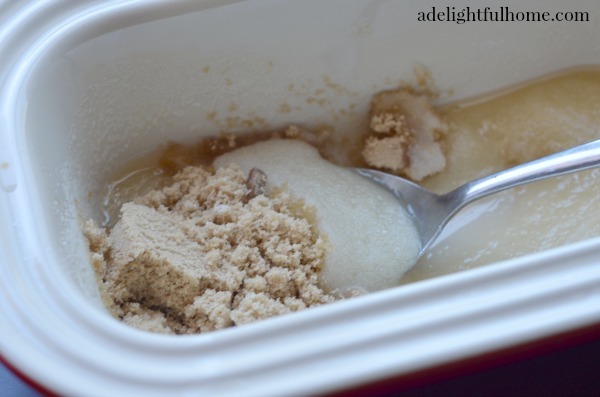 Add the brown sugar and stir once more.
Spoon into clean jars.
Makes a little over 1 cup of scrub.
Scrubs will keep for 3 months. Be sure to remove scrub from the container with a clean utensil to avoid contamination and bacterial growth.
This scrub is intended for use as a body scrub, NOT a facial scrub. Do not use scrubs on skin that is sunburned, windburned, or broken.
Pin it: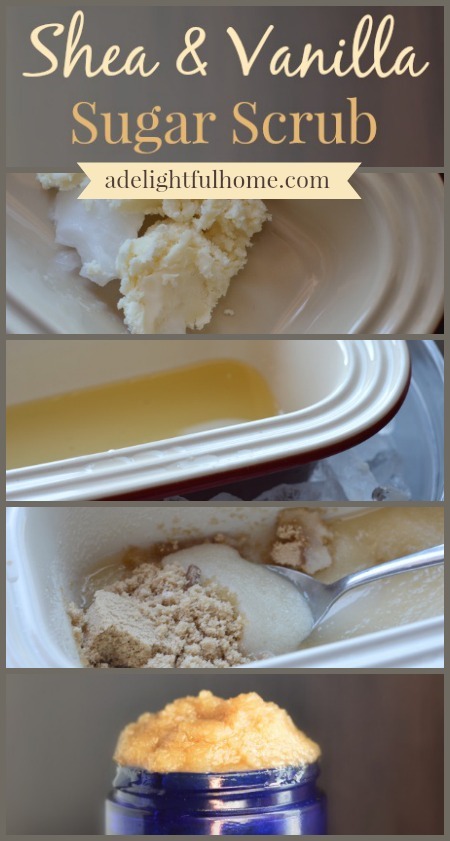 What's your favorite sugar scrub combination?
This post contains affiliate links.