This post may contain affiliate links which won't change your price but will share some commission.
Have you ever wished for soft smooth skin?
Or perhaps you just want a simple way to pamper yourself that doesn't cost a fortune?
If the answer is yes to either one, you need to try a body scrub! 
Body scrubs are my go-to product for healthy glowing skin. And the great thing is, they are easy to make.
But you don't have to stop with the simple sugar and oil scrub, why not branch out and try a whipped body scrub? Or how about a flower petal scrub?
Or one that looks and smells like strawberries and cream?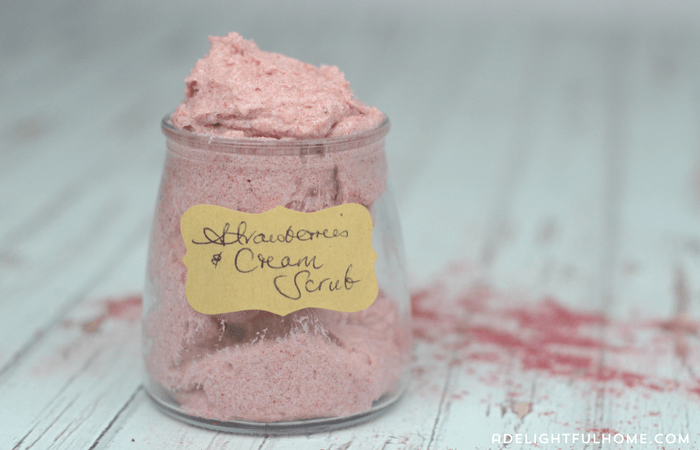 This is my Strawberries and cream Whipped Body Scrub… it looks like dessert!
And you could technically eat it (not that I would recommend it) because it's made with healthy, all-natural ingredients. 
The possibilities when making body scrubs are endless!
I've got over 50 recipes and tons of information inside my new book: The Body Scrub Bibe.
In fact, if you've ever had a question about using or making body scrubs, it's likely answered in the book.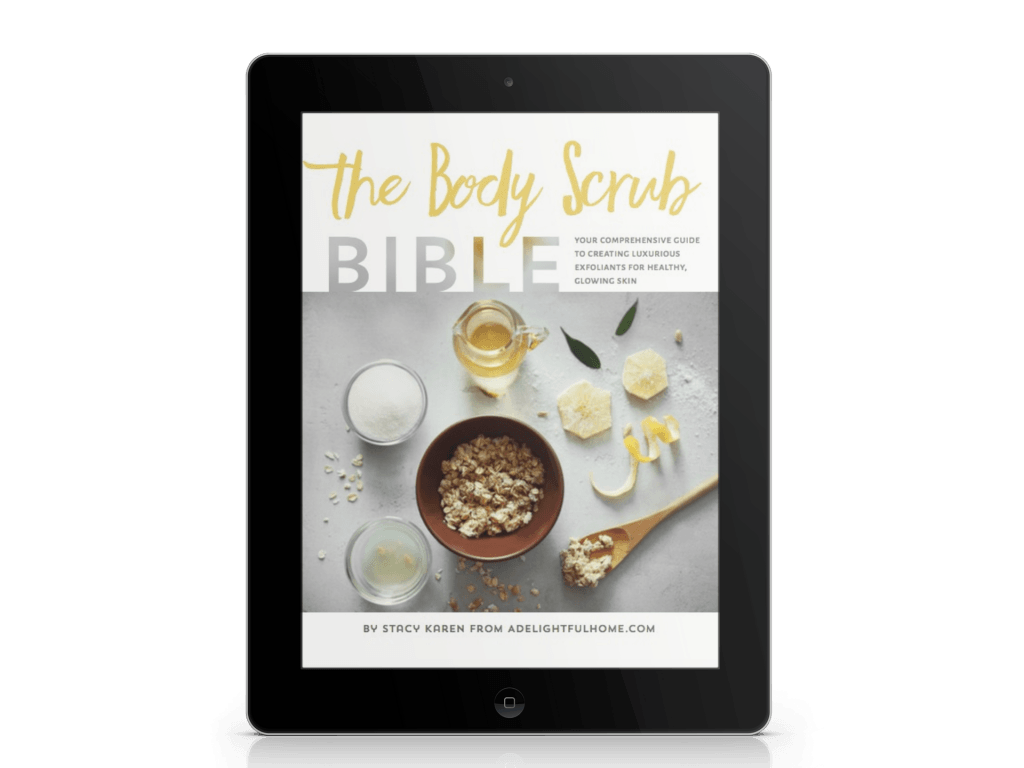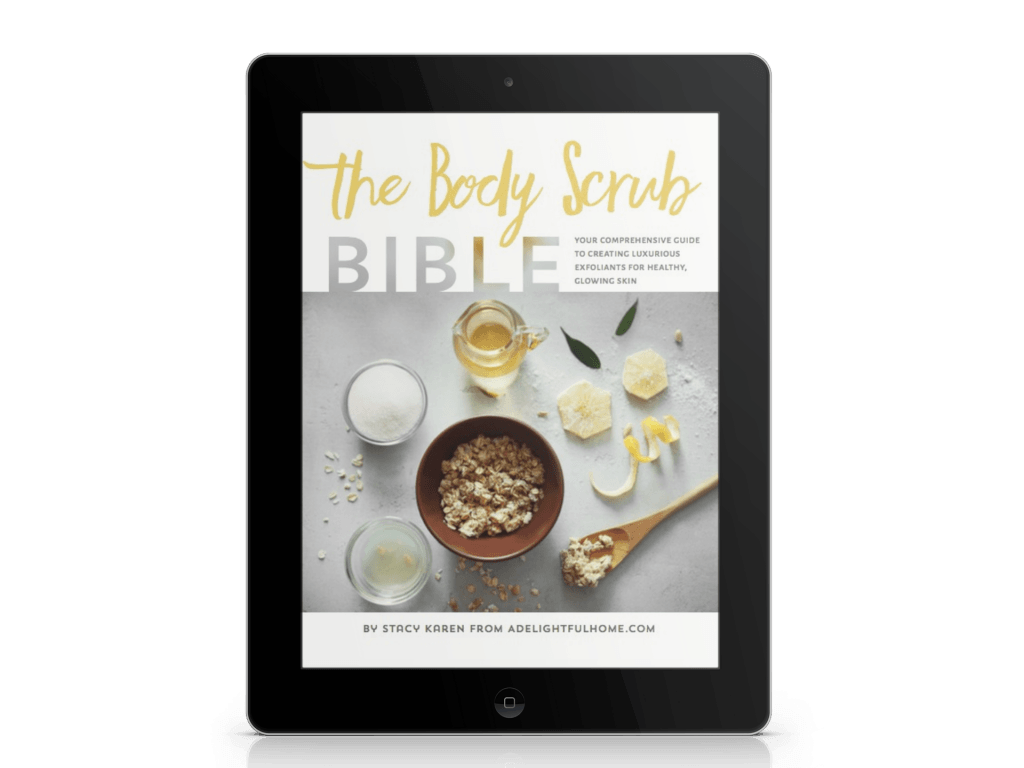 As you may have noticed, I'm obsessed with homemade all-natural body care products. In fact, I realized I've now been making them for 15 years!
I've spent a lot of time and money learning, experimenting, and perfecting my recipes and I want to share them with you so you don't have to waste time or energy, just get right to the good stuff!
Why waste money on expensive body scrubs, or the cheaper toxin-filled versions when you can make your own?
You'll even save money on Spa treatments with my instructions for performing them right at home!
If you want summer-ready glowing skin they DIY way, check out The Body Scrub Bible.
Buy it using the button below, or click here to learn more.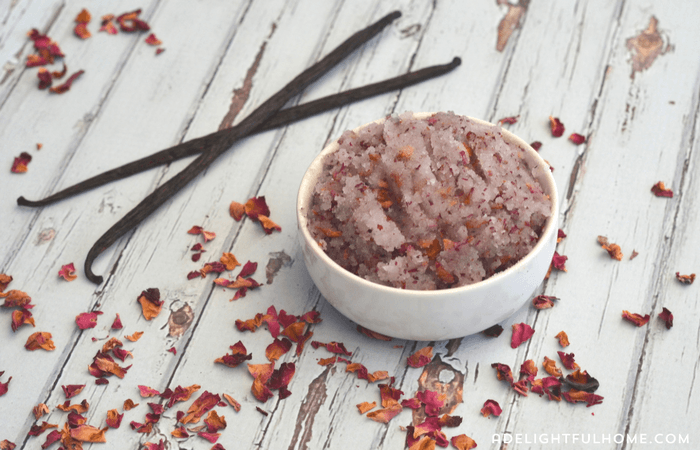 This rose petal scrub smells amazing!