This post may contain affiliate links which won't change your price but will share some commission.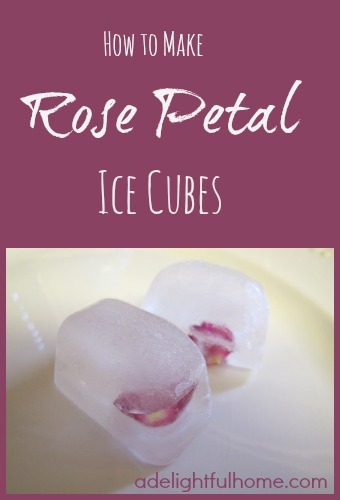 One way to create a delightful home is to add a special touch to daily tasks or events. Doing something out of the ordinary helps break up the mundane and makes your loved ones feel special.
Rose petal ice cubes bring fun and interest to the plainest of summer drinks (even water).
It's also an educational project . . .did you know rose petals are edible?
How to Make Rose Petal Ice Cubes in Three Easy Steps: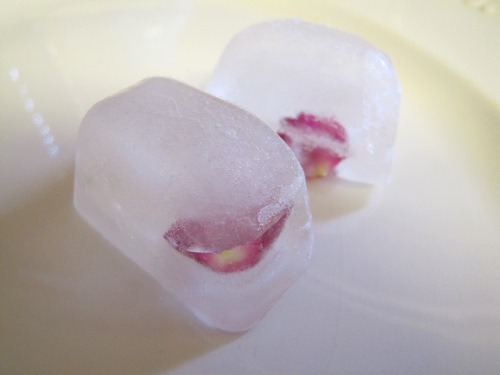 1. Fill an ice cube tray half way with water. Freeze.
2. Place one rose petal on each cube, then pour one teaspoon of water over each petal. Freeze again. (This step anchors the petals to the cube so they don't float to the top but are actually embedded inside the ice.)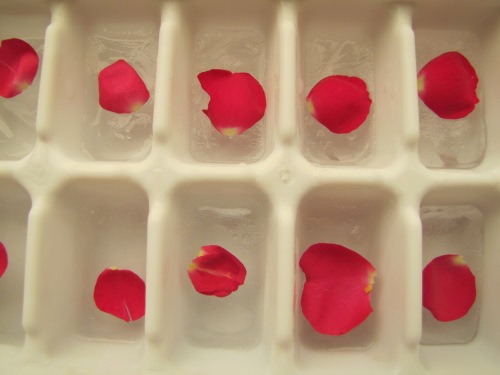 3. Once the water has frozen the rose petals to the ice cube, fill the tray with water completely and freeze until solid.
Use in your favorite beverage.Shown below in Herbal Sun Tea: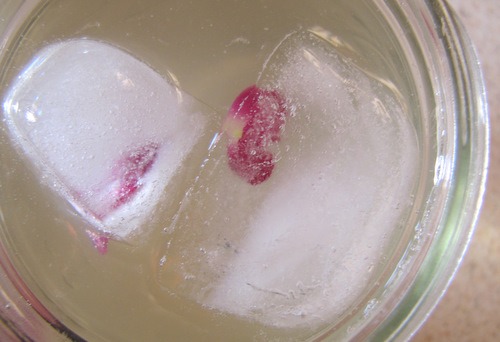 You don't need a big rose for this project. I used a little bud from the backyard.
Just make sure you know if the Roses have been sprayed with any kind of chemical (we don't want chemicals in the ice cubes!).
This would be fun for a regular day or a tea party. My daughter was so surprised to see rose petals in the ice cubes. It was priceless.
Kids can also be involved making these too. Young ones can place the petals on the frozen ice, older children could complete the entire project on their own.