This post may contain affiliate links which won't change your price but will share some commission.
Do you love smoothies, but put off making them because cutting up all the ingredients feels like a hassle? Or perhaps you are always missing a fruit or vegetable and your smoothies turn out a little on the "blah" side. If the answer to either of these questions is, "Yes!" then a smoothie box subscription may be right for you.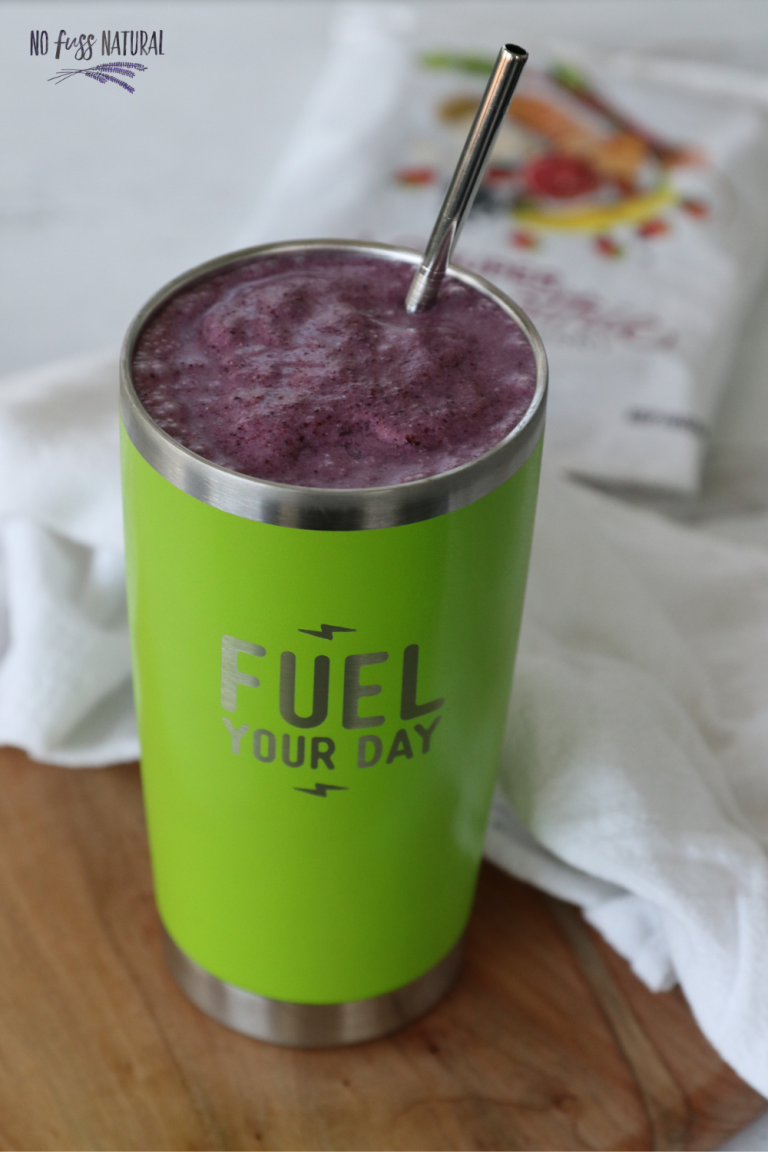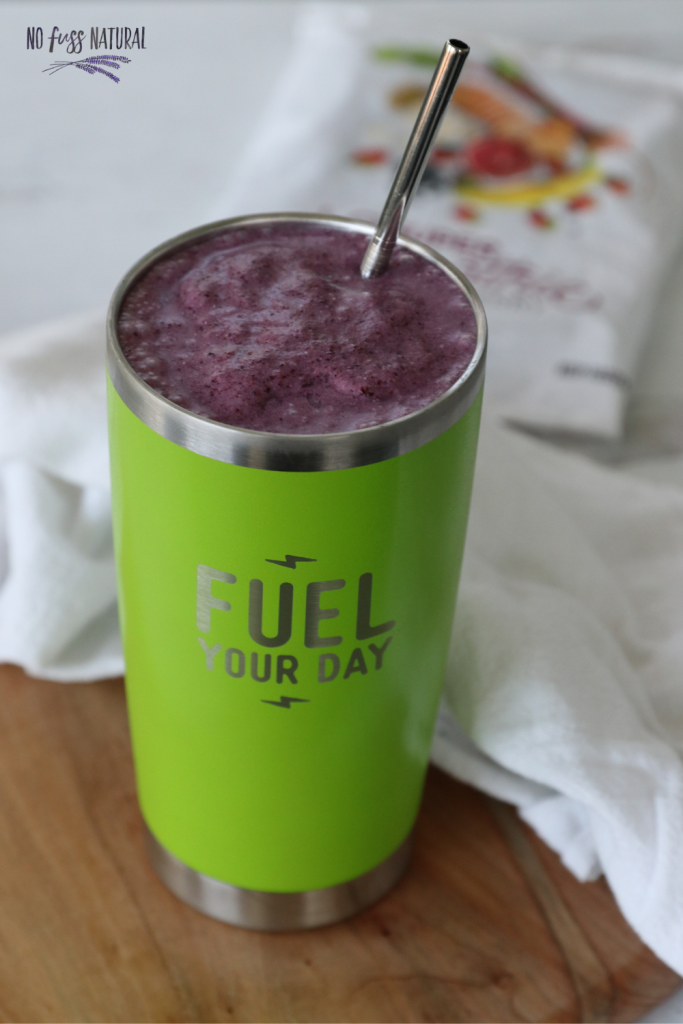 Here at No Fuss Natural, we are always looking for ways to make healthy living easier. We found SmoothieBox to be a simple way to help us (and you!) lead a healthier lifestyle with very little effort. In fact, it cuts down on the time spent in the kitchen, so you can use your energy for other activities.
Today I'm sharing all the details about SmoothieBox so you can see if it's right for you! If you've ever considered having smoothie boxes delivered, I hope the follow details provide some insight into the process.
What is SmoothieBox?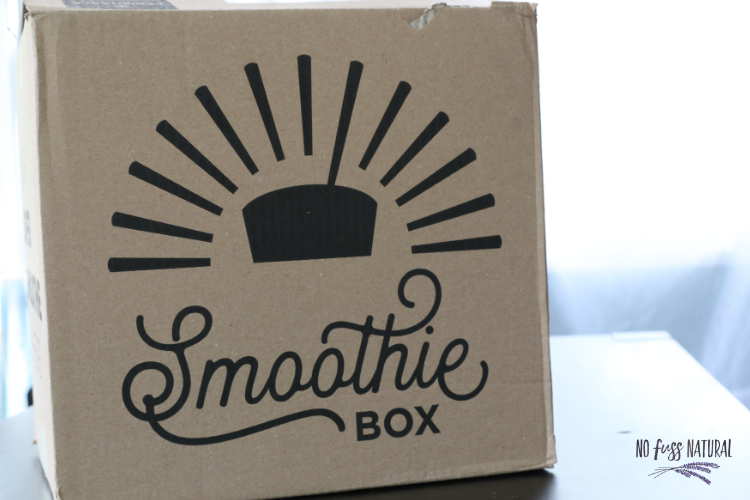 SmoothieBox.com offers a convenient and healthy breakfast alternative. Pre-measured smoothie ingredients are shipped directly to your door, in individual packets, ready to blend.
Frozen Super Smoothies are made with thoughtfully-sourced ingredients, including organic fruits, vegetables, and seeds, and are free from additives and artificial sweeteners. Choose between four tasty flavors and enjoy free shipping on both single orders and subscriptions!
B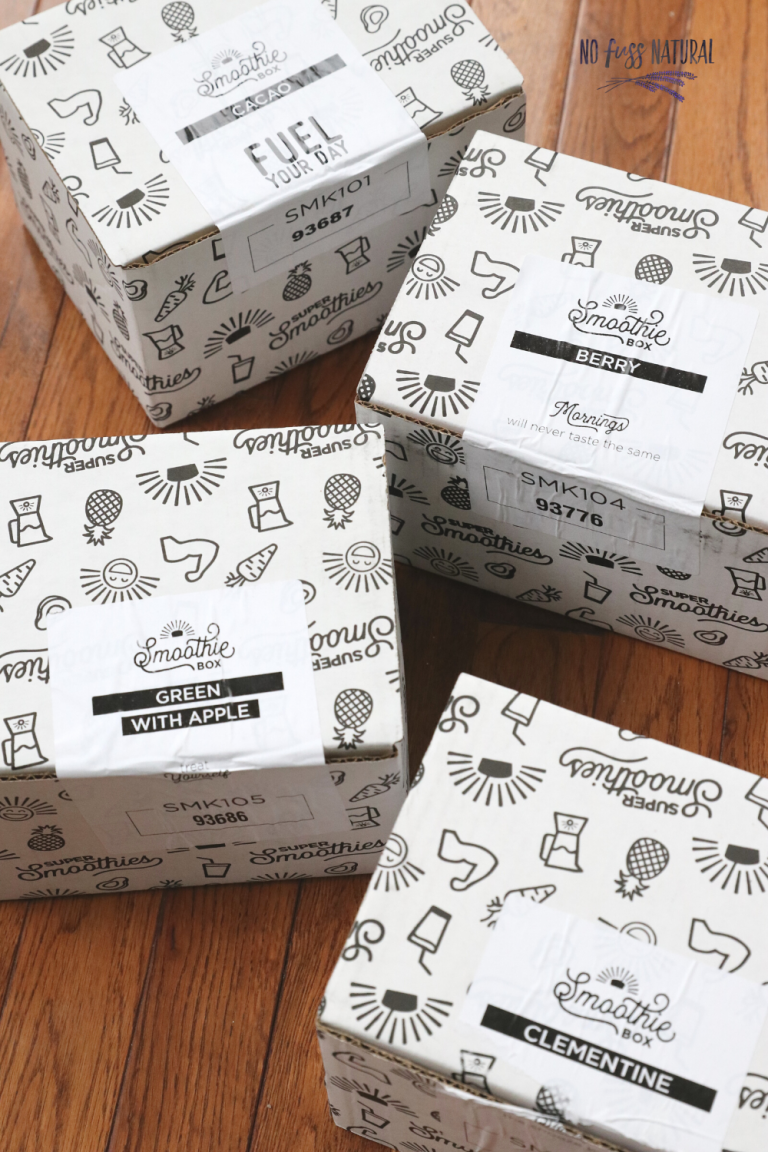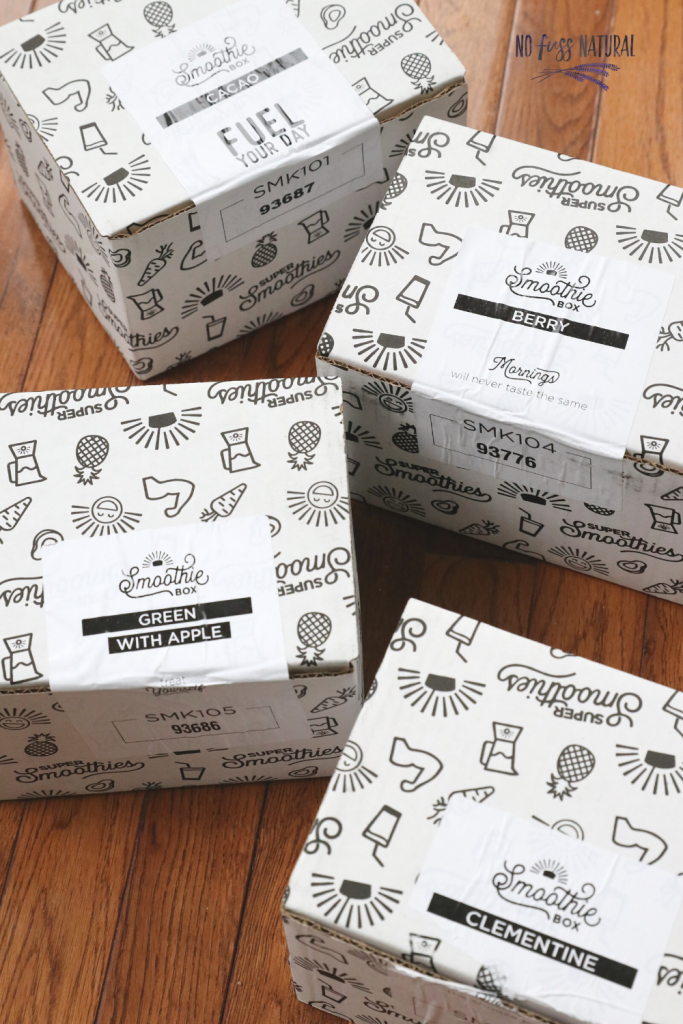 Why Smoothies (and Why SmoothieBox)?
Smoothies are a great way to get a powerful, nutrient-packed meal or snack in your body and are one of the easiest methods you can use to increase your intake of fruits and vegetables! These are two of the main reason I recommend consuming smoothies on a regular basis.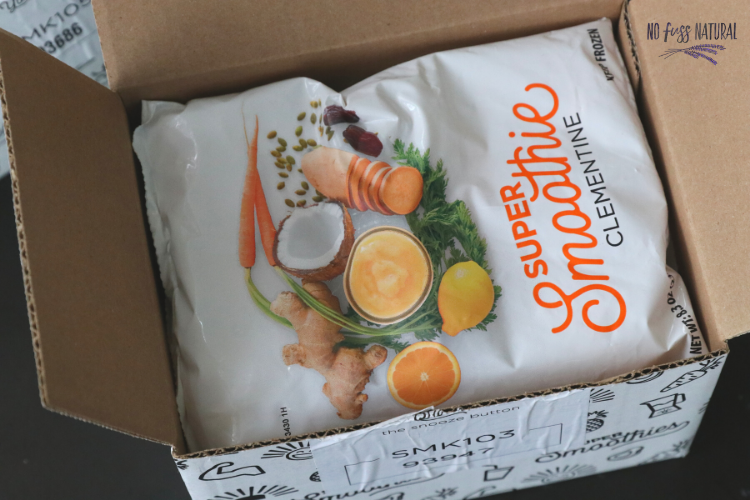 Not all smoothies (or smoothie box subscriptions) are created equal. Some smoothies have entirely too much sugar! The very best smoothies are low in fruit, high in vegetables, and boost a vast array vitamins, minerals, and fiber. This is one of the reason I was so pleased with the smoothie options from Smoothie Box. They contained some fruit, but were not completed overloaded.
A smoothie box subscription can help you consume more fruits and vegetables, save time (by making breakfast with the press of a button!), and get the day started right.
I don't know about you, but I love smoothies! However, I do not love getting all the ingredients together. I find it time consuming and tedious! In fact, I have noticed that I often think about making a smoothie, but will decide against it because I don't want to take the time to prepare everything (kind of embarrassed to admit that!). I would often beat myself up about this since I feel like I "should" be able to "get it together," so to speak.. but the truth is, there are a lot of good things to spend our time on, and there are only so many hours in a day.
Life is busy, and we need good healthy fuel to help us feel (and live) our best. I noticed that with my smoothie box packets in the freezer, I had smoothies a lot more often! As a result, I felt much more energized in the mornings and way less stressed (because they were was so easy to make).
What's included in a SmoothieBox?
Your SmoothieBox will include four Super Smoothie 5-packs in your choice of Berry, Cacao, Green and Clementine flavors (20 smoothie packs total). You can choose to add on a mug and a daily dose of collagen too.
Delivered straight to your door, pre-portioned and ready to blend, you'll be on your way with a nutritious Super Smoothie in minutes.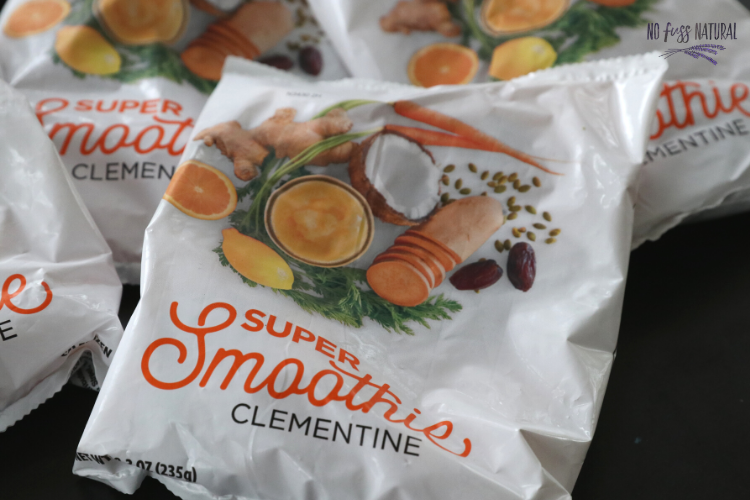 You also have the option to add on a mug, if desired. Right now you can get a FREE Travel Tumbler with your first SmoothieBox. I am loving the Travel Tumbler as it helps keep the smoothie chilled (no one wants a warm smoothie!). Plus, the lid is super impressive too. You can choose whether to use a straw or drink from the side opening.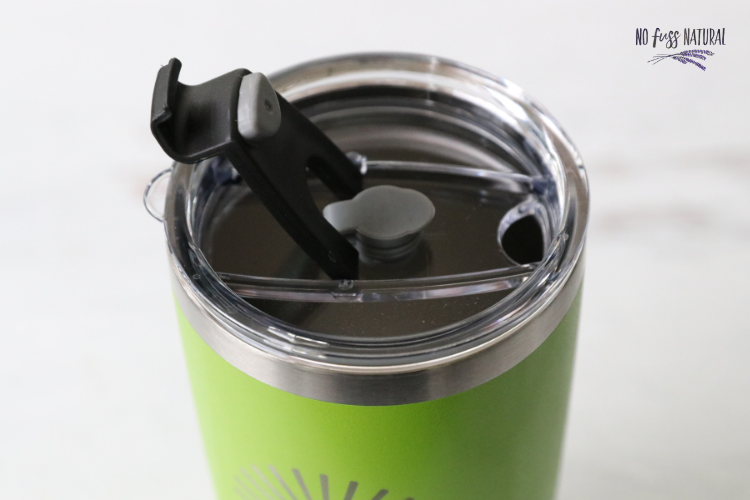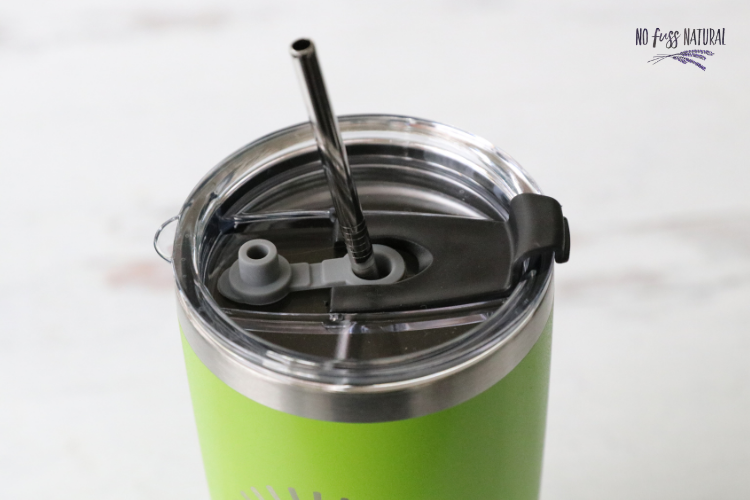 My Experience with SmoothieBox
My SmoothieBox arrived in a well-insulated, recyclable cardboard box. Everything was completely frozen and packaged with dry ice.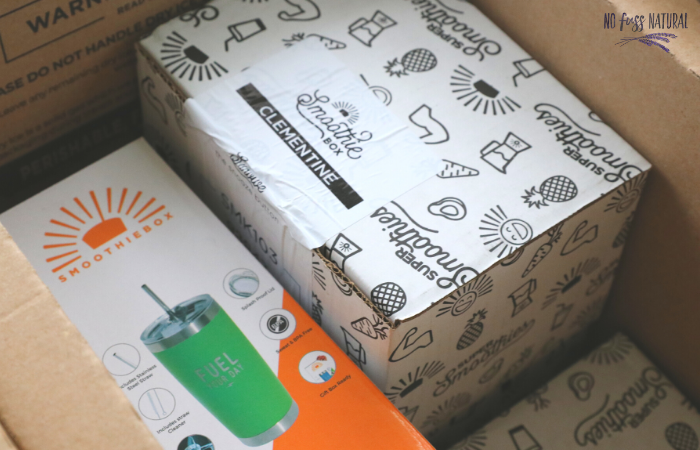 After opening the box I stashed my smoothie packets in the freezer so they would stay frozen and be easy to grab!
I've found that having SmoothieBox pouches on hand has made it so much easier to make smoothies on a regular basis! I don't have to think about it–except for deciding which flavor I want!
When it's time for a smoothie, just open the pouch, pour the ingredients in a blender, add 8-10 ounces of liquid, and blend! (There are suggestions for the best-matched liquids as well as ideas for customizing further on the back of each pouch.)
The smoothies are tasty and filling. The best part is they are not overly sweet, which is often a problem with many smoothies. If they are not sweet enough for your taste, you can always add some extra banana, pineapple juice, or dates.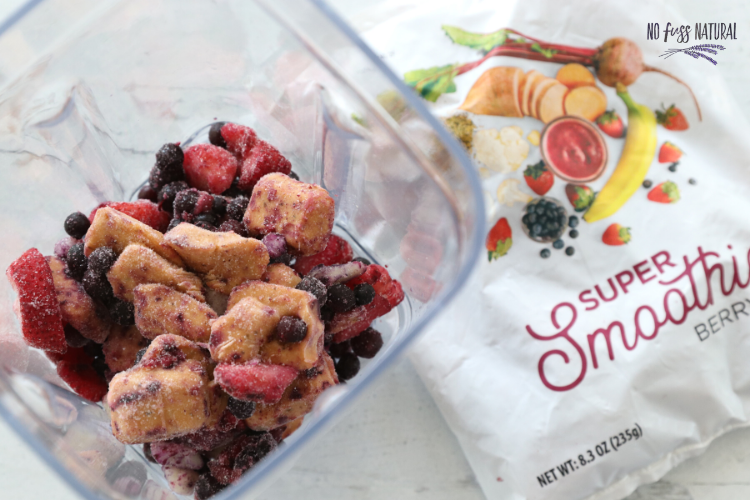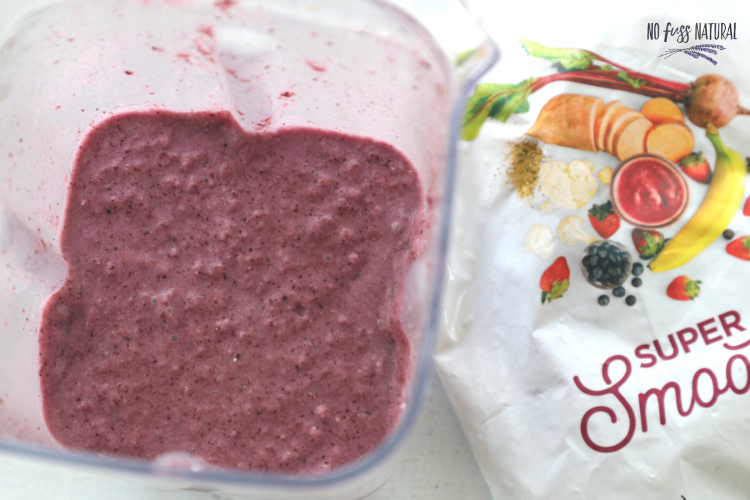 I love having these smoothies for breakfast, lunch, or an afternoon pick-me-up. I've personally found breakfast to be my favorite time as it seems to be the hour I'd rather not think much about what to eat, plus a healthy smoothie helps me start the day off on the right foot.
The convenience also helps me to keep the rest of the family well nourished. It's so quick and easy to whip up a smoothie, I can share one with my kids when they are tired and hungry from playing outside or just need some nutrition in a hurry.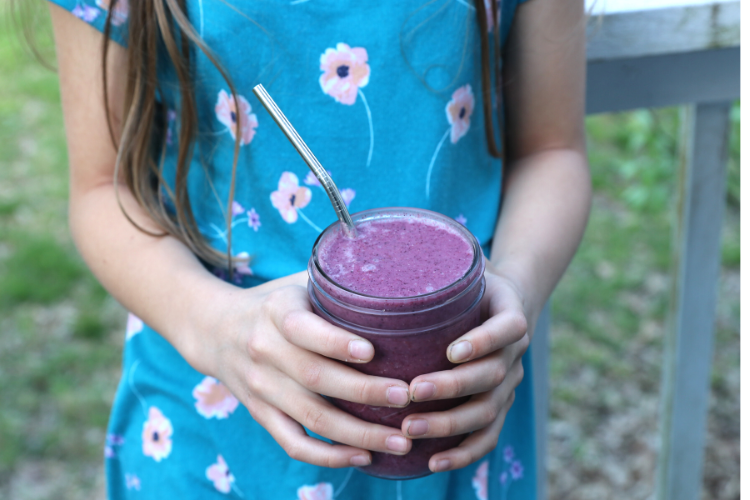 About the Ingredients
SmoothieBox smoothies are so yummy, you'll love the variety of flavors! Choose between Green, Cacao, Clementine and Berry.
Each pouch includes carefully selected organic produce with no added sugar or artificial ingredients.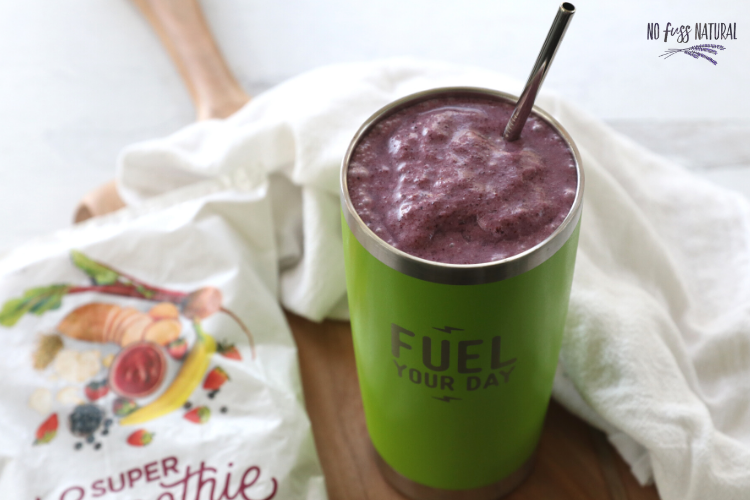 You'll find some wonderful vegetables in your smoothies from SmoothieBox! Some of these vegetables deserve a special mention simply because they are usually messy or time-consuming to prepare when making smoothies for scratch. I'm talking about beetroot, ginger, sweet potato, and cauliflower (vegetable selection varies depending on the flavor).
Having these veggies available as part of pre-packaged blend means you're more likely to actually consume them. Which is a huge win!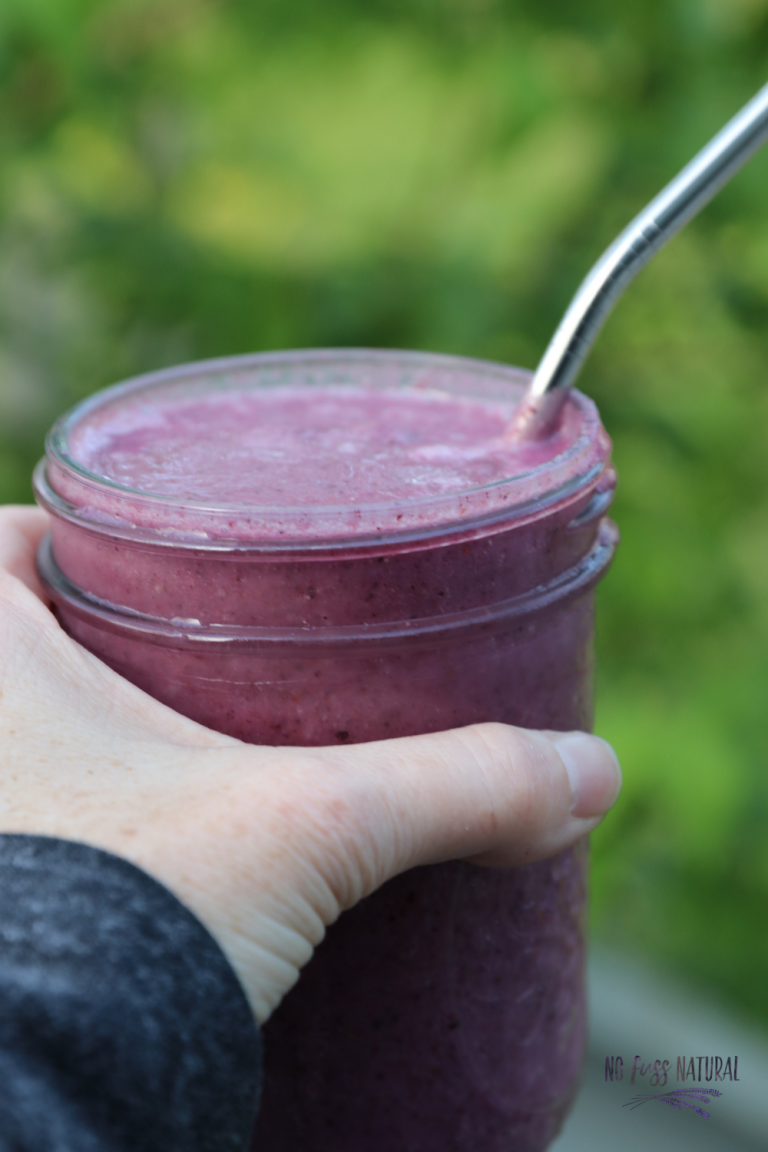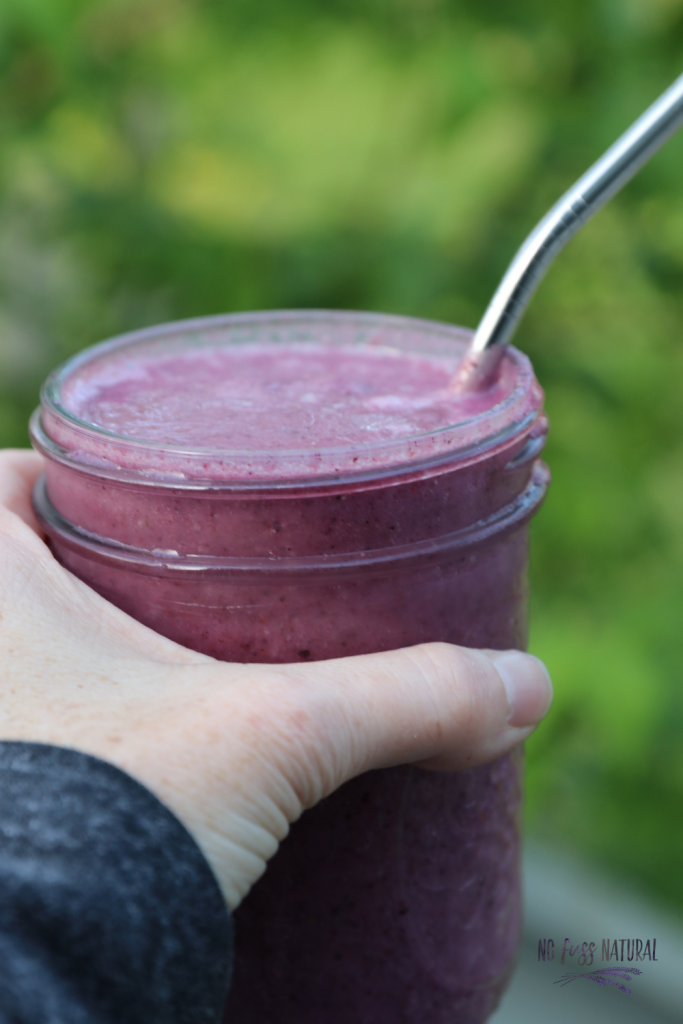 Final Verdict
My experience with SmoothieBox has been overwhelmingly positive. As mentioned above, I found the convenience of pre-packaged smoothie pouches to be incredibly helpful as it allowed me to reduce my time in the kitchen, increase my consumption or fruits and vegetables (especially vegetables!), and help me feel my best.
I highly recommend this service as an excellent tool in your NoFussNatural toolbelt!