This post may contain affiliate links which won't change your price but will share some commission.
Table of Contents

[Hide]

[Show]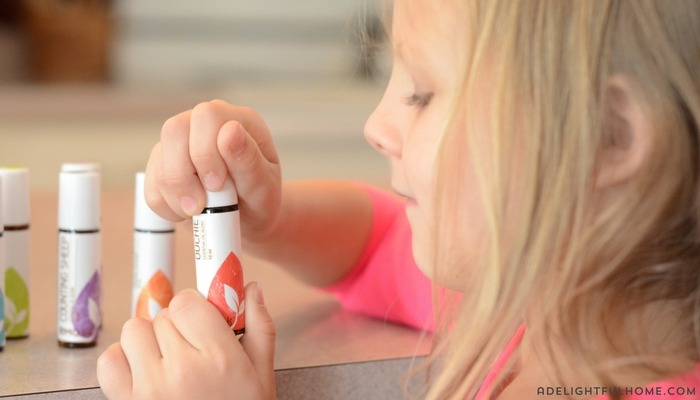 When I began learning about essential oils, the only thing that undercut my excitement, was the concern of diluting correctly for my children.
I couldn't help worrying about getting it right (I didn't want to harm them!), and I wasn't always sure of the correct dilution principals as it could be different for different oils.
Then, there was the issue of which oils were actually safe for children. I needed to be careful there as well.
It was easy to feel overwhelmed.
Can you relate?
There is a lot of research available for learning the specifics of using essential oils with children, and I encourage you to seek those out, however, I'd also like to bring to your attention some prepared blends that take the guess work (and time) out of it.
My favorite essential oil company just came out with a Kids Line of oils that are already diluted and packaged into roller bottles. This is good for two reasons:
No worrying about them being safe – they did the work for you
Already prepared oils are easy to use (which makes them more likely to actually be used!)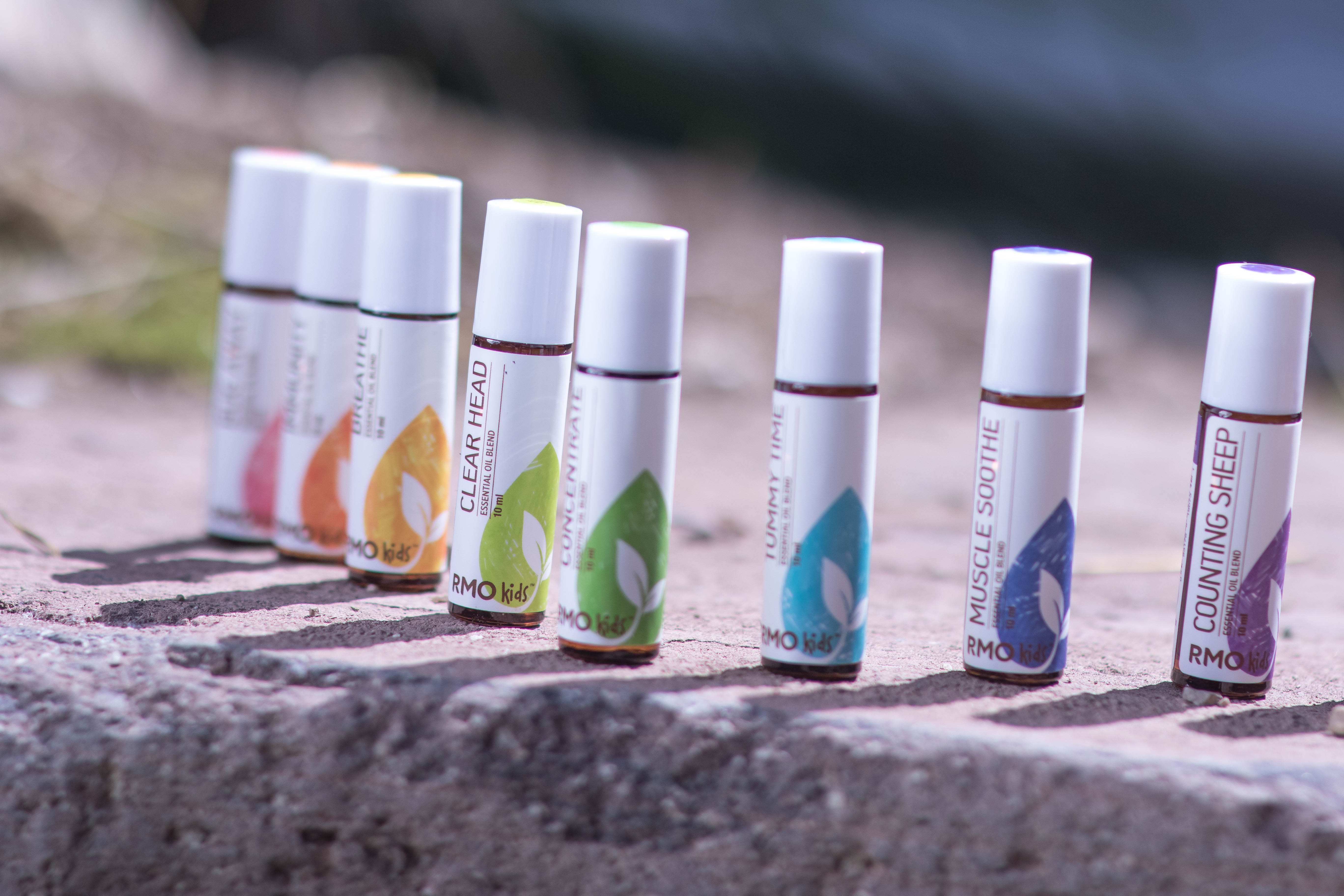 The Rocky Mountain Oils Kids Line includes a variety of blends that could be used throughout the day:
They are intended for use with children two years of age and up.
I've used a few of the oils with my kids this week and am very happy with them. My oldest daughter especially loves the Skin Balance (mostly because of the way it smells). My youngest (pictured above) likes the ouchie blend (mostly because she can apply it herself).
Now, while these are great, I'm still not going to let me kids just play with the essential oils. But, it is wonderful that they can apply it themselves and I don't have to worry about burns from undiluted oils.
Kids Oils On Sale this week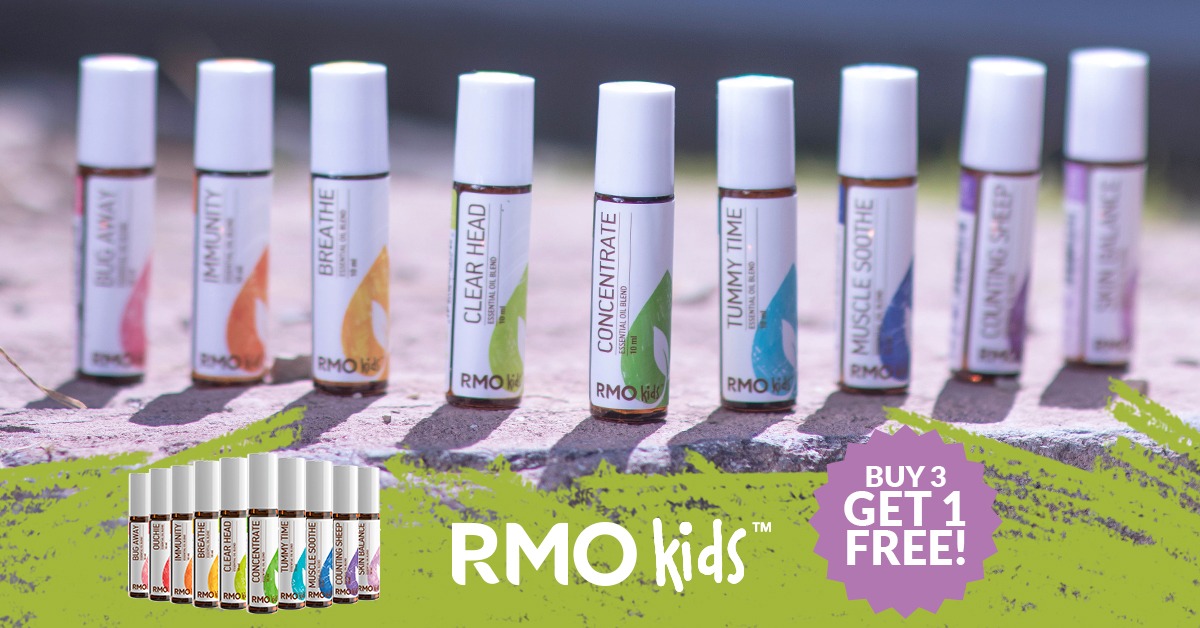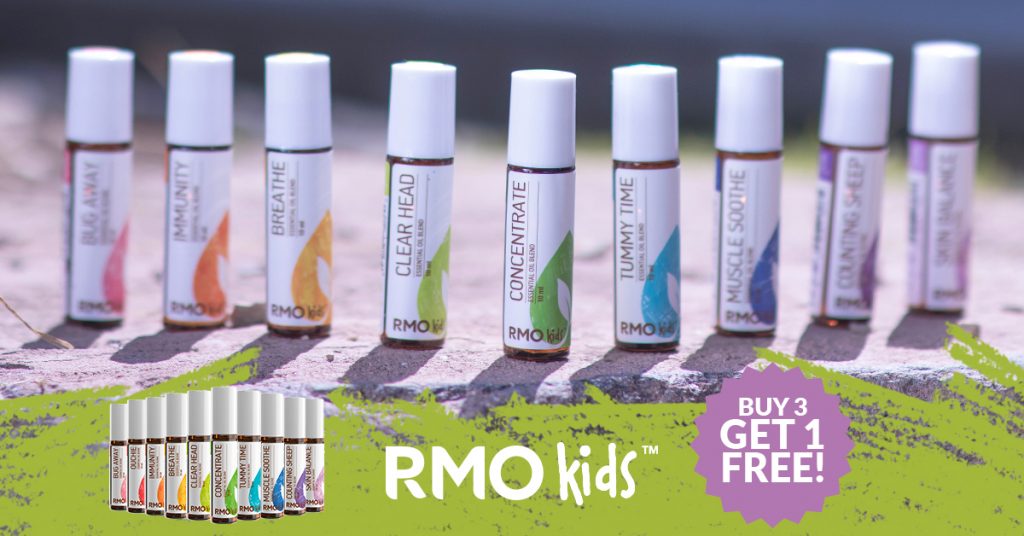 The Rocky Mountain Oils Kids Line is on sale this week: Buy three, get one free. (That's good until Sept. 12).
Photo Contest and Sweepstakes
You can also enter to win an ENTIRE set of the Kids Oils until Sept. 12. line of
Here are the details:
Facebook #KidsWinWithRMO Photo Contest (September 1-12)
Upload a photo on RMO Facebook page using #KidsWinWithRMO Photo Contest tab (on the left-hand side of the page).
Explain in caption which Kids Line blend you're most excited about.
Click "Enter" to submit your entry
The 5 entries with the most likes will each win the ENTIRE Kids Line!
Instagram #KidsWinWithRMO Photo Sweepstakes (September 1-12)
Upload photo on personal, public Instagram account
Explain in caption which Kids Line blend you're most excited about
Use #KidsWinWithRMO hashtag in caption of post
The 5 entries random entries will each win the ENTIRE Kids Line!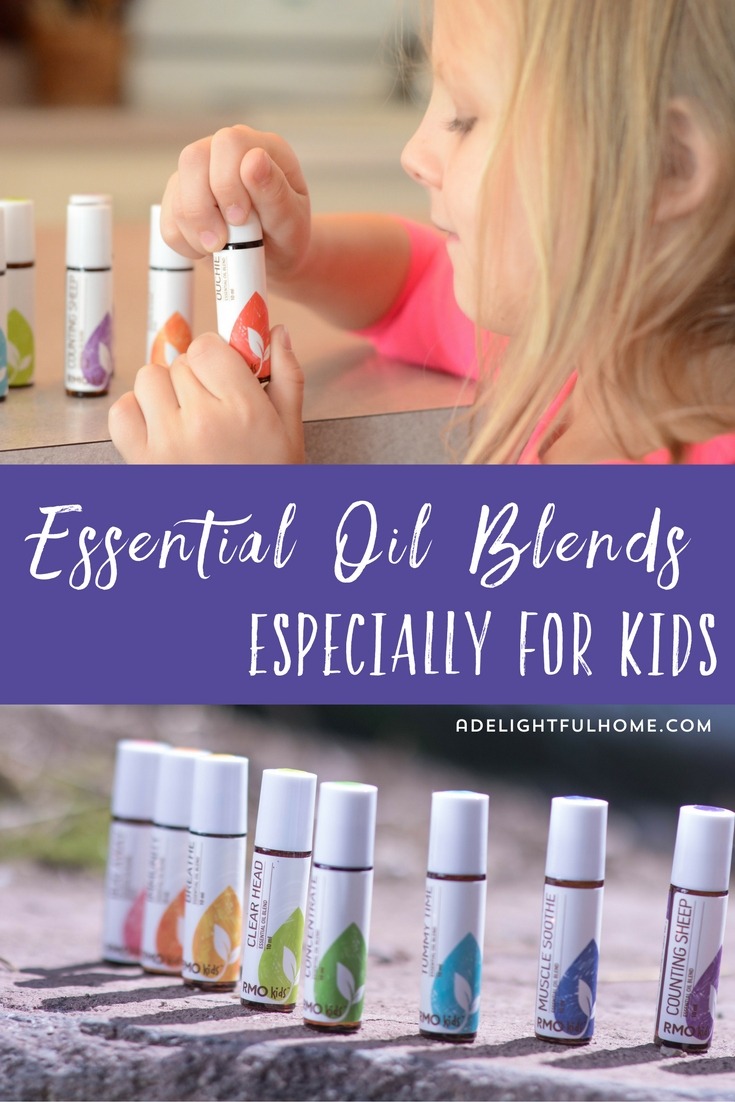 This post contains affiliate links.