This post may contain affiliate links which won't change your price but will share some commission.
A gelatin hair mask is a strengthening and conditioning hair treatment that repairs damage and adds shine to hair. It is extremely nourishing and moisturizing, smoothing out dry, damaged hair while restoring luster.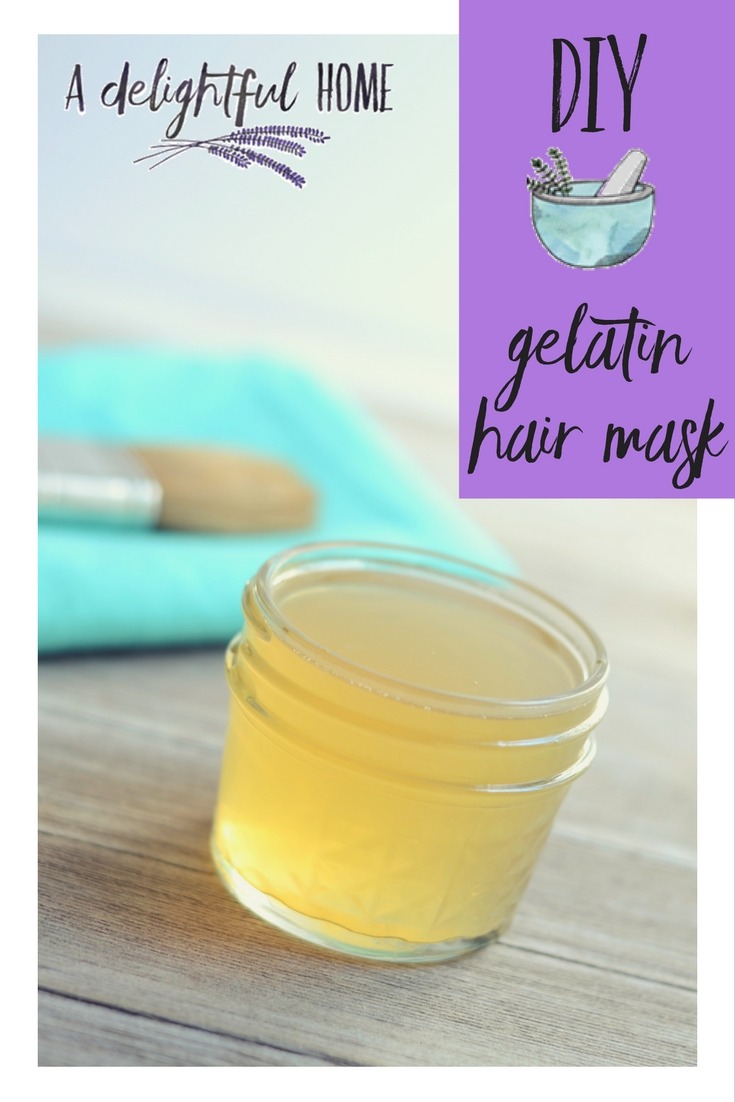 The magic for this mask is in the gelatin. Gelatin contains keratin proteins, which actually bind to hair, (especially weak or damaged parts) and strengthens it.
Gelatin is a wonderful addition to any diet as it's wonderful for healing the gut. Consuming gelatin on a regular basis will also help build stronger bones, ease joints, and create healthier hair, skin, and nails. We love mixing some in with soups and making delicious gummies. You can also get the flavorless kind which dissolves in cold or hot water and add to smoothies, coffee/tea, and just about anything else you can think of!
Need gelatin recipes? This is my favorite book: The Gelatin Secret
But, I'm getting off track, were are talking about a hair treatment, weren't we?
Use this hair treatment to add shine and repair damaged hair.
How to make a gelatin hair mask: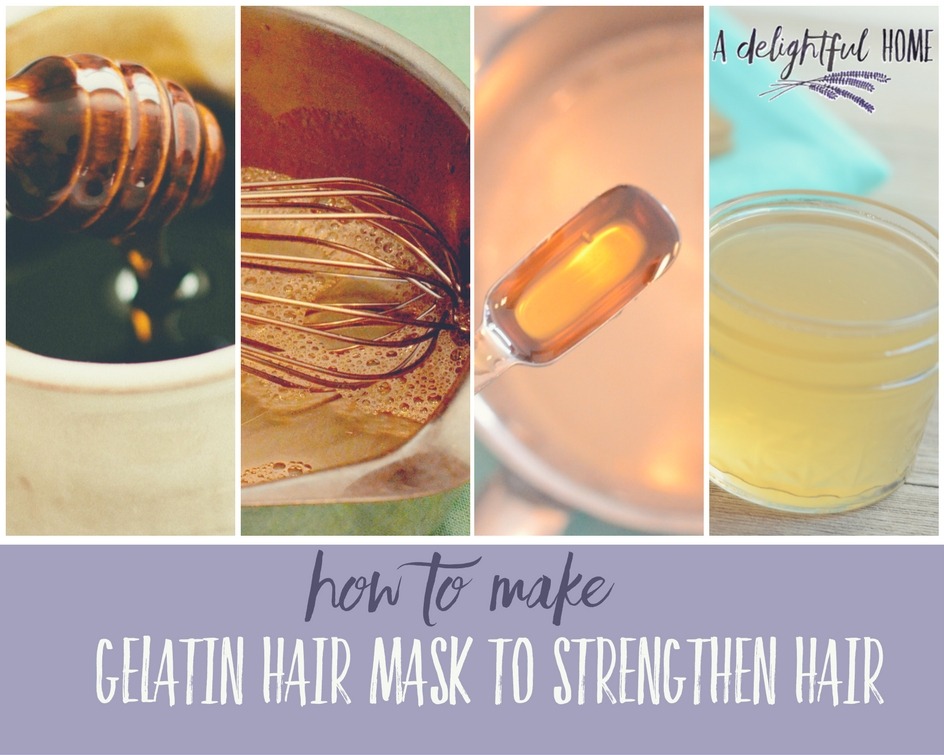 Ingredients
Method
Warm water in a small saucepan and stir in the gelatin with a whisk (stir quickly so it doesn't clump). Once gelatin has dissolved, remove water from heat and add in apple cider vinegar and honey. Whisk to combine thoroughly. Allow mixture to cool. Add the essential oils and stir to distribute evenly.
Once mixture has cooled sufficiently, apply mask to dry hair and cover with a shower cap. It's important to apply as soon as it cools otherwise the mask will gelatinize and be unusable (think: jello).
The gelatin hair mask can be applied by pouring a small amount on the crown of the head and gently massaging through the hair. You may also apply with a paint brush or make up brush.
Leave gelatin mask on hair for 15 minutes. Rinse thoroughly.
Use a vinegar rinse to remove any excess, if necessary. See: how to make an herbal ­vinegar hair rinse.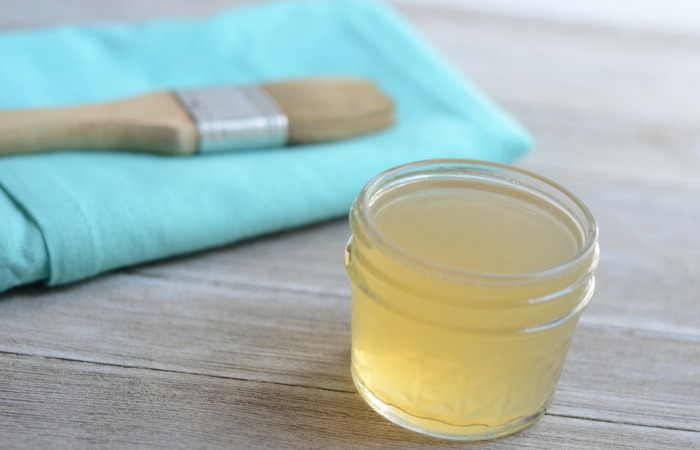 Have you tried a gelatin hair mask before? What do you think of the results? I'd love for you to share your ideas in the comments.
This post contains affiliate links.