This post may contain affiliate links which won't change your price but will share some commission.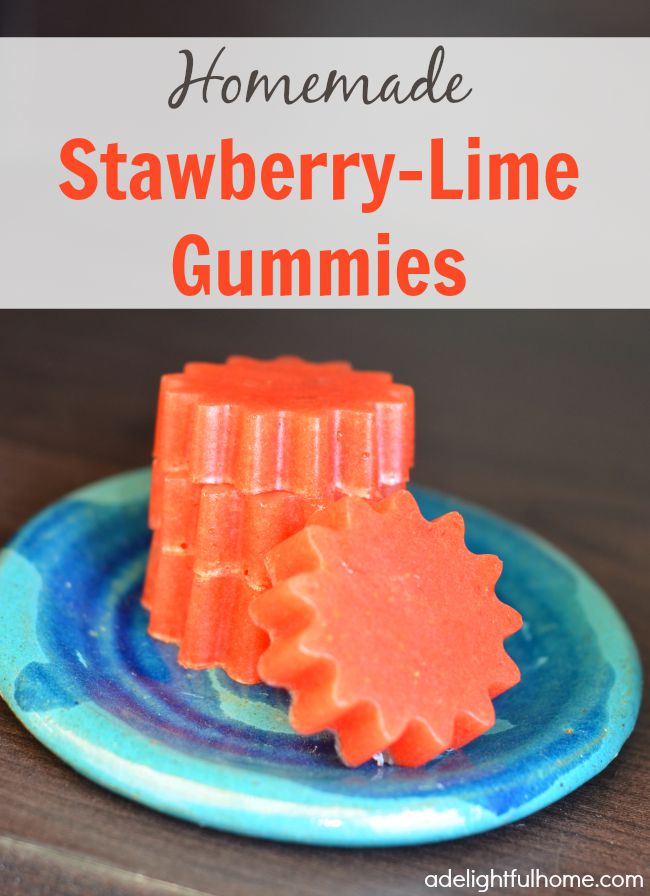 Homemade gummies are a delicious treat. They are easy to make and taste great. Plus, these particular gummies have the benefits of beef gelatin, which is gut healing and nourishing to the body in many ways (see more of the health benefits of gelatin here.)
I know that gummies made with beef gelatin sounds pretty awful, but I can assure you, there is not beef taste whatsoever. I promise.
These are goood.
These gummies are often eaten by me and my family as a snack or dessert. I especially like them in the afternoon when I'm wanting something sweet. They satisfy my sweet tooth without the need for a ton of artificial or refined sugars.
Gummies can be made in many various flavors, including berry, lemon, and peach. This strawberry variety is my current favorite.
The ingredients can be tweaked to make this into a jello instead. I will share that recipe next week.
Specialty ingredients and tools:
To make these gummies, you will need a stick blender or whisk and silicone mold. You'll also need the extra-special, secret ingredient: powdered beef gelatin. These may seem like specialty ingredients if you've not made these before, but one you have them on hand, you'll find many uses for them. each is now a staple in my kicthen.
Strawberry-Lime Gummies
The recipe is adapted from Strawberry-Lemonade Gummies in The Gelatin Secret
Ingredients
1 1/2 – 2 cups frozen strawberries (Note: I use frozen strawberries because I always have them on hand. Feel free to use fresh.)
1/3 cup lime juice
7 tablespoons gelatin
2 tablespoons honey
stick blender or whisk
silicone mold
blender
Method
Thaw strawberries and place in blender (along with any juice/liquid that has come from the thawing process). Blend until pureed.
Add lime juice and honey and blend again.
Pour into a pot and warm on the stove over medium-low heat.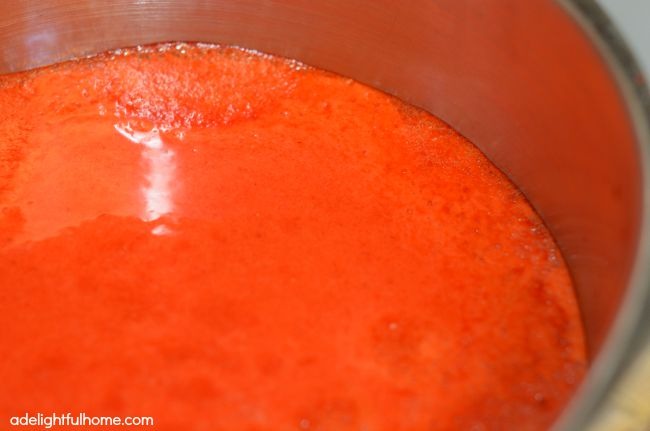 While warming, prepare the gelatin by measuring into a small bowl or cup.
Once warm (just warm, not hot, hot, hot) add the gelatin a little at a time and blend with a whisk or stick blender until smooth.
If the gelatin clumps up, don't be discouraged. Try the stick blender to break to the clumps. The first time I made gummies, I had clumps everywhere! You have to work pretty quickly. Be careful not to splash the warm mixture over yourself! If you have trouble, keep trying. The technique gets easer the more you make these. I often find the whisk works better for me than the stick blender. Just sprinkle in a little at a time then stir it in quickly.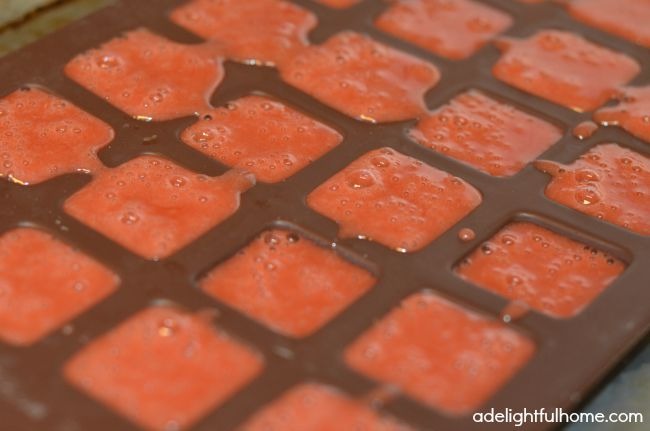 Place silicone mold on a cookie sheet and pout the mixture into each mold. I pour straight from the pot because it has pouring spouts on the side. But, if you don't have a pot like hat, you may pour the mixture into a heavy measuring cup with a pouring spout and pour into the molds from there.
Once in the molds, place in the freezer for 15 minutes.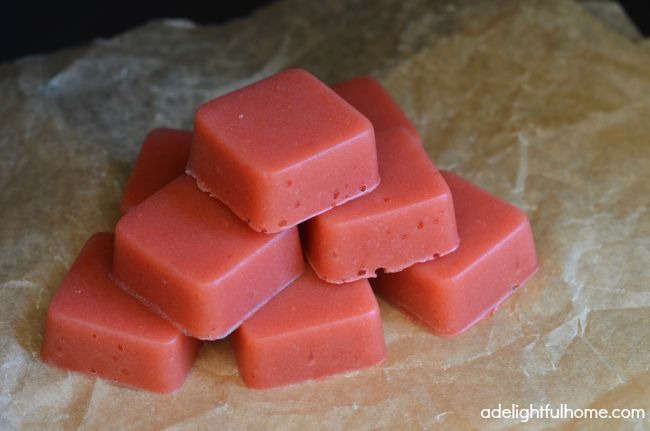 Pop out of the molds and enjoy!
Keep gummies in the fridge for up to a week (if they last that long!).
The star-burst type gummies pictured at the top were made in this daisy silicone mold.
This post contains affiliate links.