This post may contain affiliate links which won't change your price but will share some commission.
Have you been told to avoid salt?
I'm definitely not on that train!
Salt is good. You just need the right kind.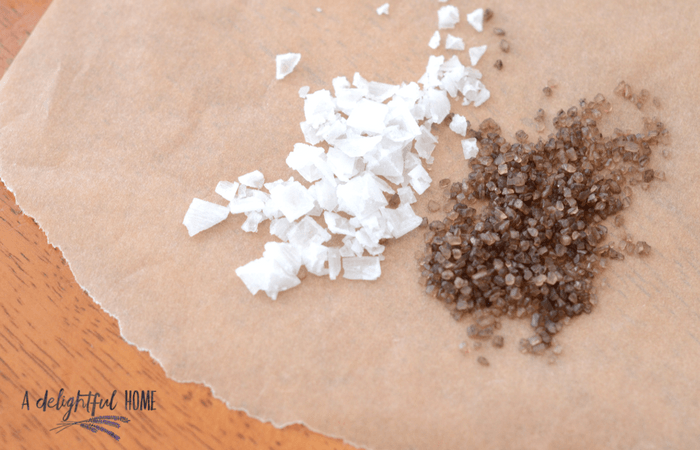 Table salt is on my foods to avoid list because it is so highly refined. During the refining process, many of the trace elements are eliminated, and iodine and an anticaking agent and added. Much of the benefits of this natural resource are lost.
BUT…
Real, high-quality salt is another story.
It's much less refined and is more flavorful. The trace elements (minerals) are also left intact, which means these types of salt are adding to your healthy diet, not detracting from it.  a
Want to learn more about the benefits of salt? Check out my post: 10 Awesome Truths about the Amazing Benefits of Salt
I was recently gifted two new-to-me salts from Mountain Rose Herbs and feel in love with both of them.
The first is…
Cyprus Flake Salt
I love the distinct pyramid shape of this salt.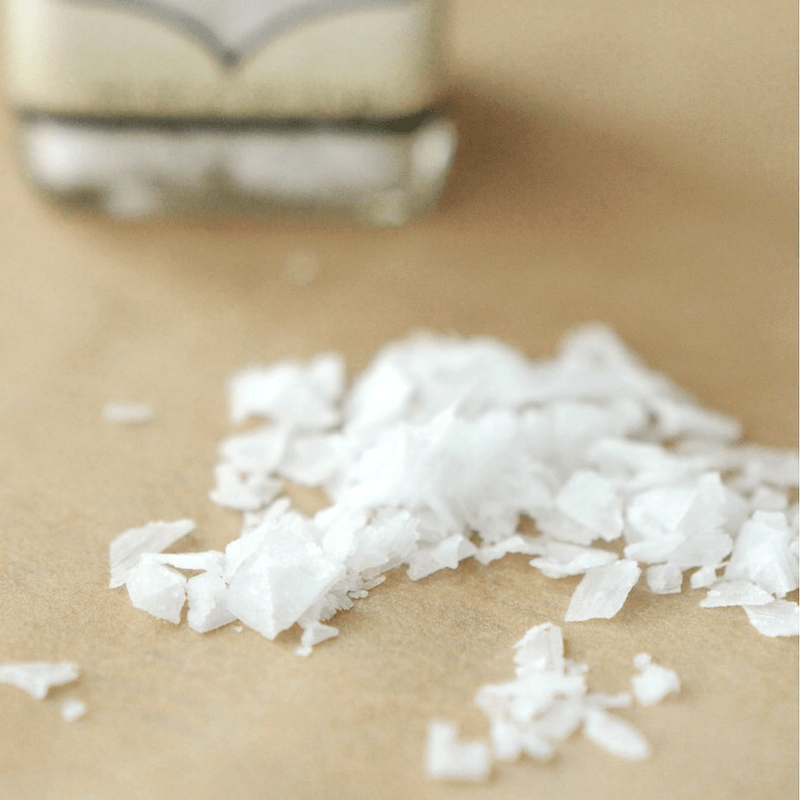 According to Mountain Rose Herbs, "The unique pyramid shape of the Cyprus Flake salt is created through the process of solar evaporation of sea water where the water is channeled into a chain of shallow ponds or lagoons and then into large pans where the water is gradually heated, forming the timeless pyramid shapes of the salt. The process continues until the salt reaches 3% humidity, and can take up to two years to complete."
Isn't that fun?
I like a good story to go along with my salt.
I found this Cyprus Flake Salt to be quite mild (not too salty, but definitely brings out the flavor in food). The flakes are quite large so need to be crumbled a little when adding to food. But, wow! It is really delicious.
Learn more about Cyprus Salt here.  
The second gourmet salt you should try is…
Kiawe Smoked Sea Salt
I was truly surprised by the flavor of this smoked salt. I honestly didn't know what to expect but was super happy once I took a bite! This salt has a sweet, yet smoky flavor. It's totally unique!
This sea salt is from Hawaii and is cold smoked over Kiawe wood chips.(Kiawe is a mesquite tree unique to the Hawaiian islands.)
I sprinkled some over a couple of fried eggs and it was delightful. I bet it would be wonderful on chicken and seafood dishes as well.
Learn more about Kiawe Smoked Sea Salt here. 
If you want to add some extra flavor to your food, try a new salt.
Just don't get regular old table salt whatever you do!
Organic Spices & Seasoning Blends from Mountain Rose Herbs
I usually recommend Mountain Rose Herbs for natural body care ingredients and herbs for home remedies. But, did you know they also carry culinary slats and seasoning blends?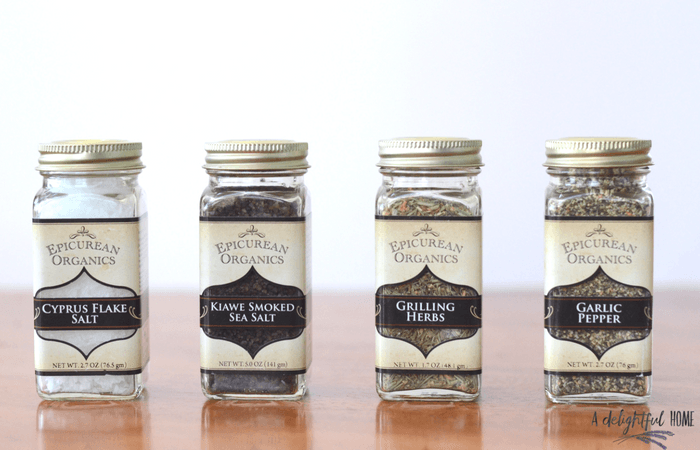 In addition to the two salts mentioned above, I had the opportunity to try some Grilling Herbs and Garlic Pepper.
I enjoyed both but especially loved the garlic pepper. It has been a flavorful addition to many simple meals at my house over the past few weeks.
Besides these, Mountain Rose Herbs also carries:
Chili Powder Blend
Chinese 5 Spice Blend
Curry Blend
Garam Masala Blend
Italian Seasoning
Lemon Pepper
Herbs De Provence
And more!
I love having spice blends on hand because they help liven up even the most boring meal.
I'm also truly thrilled to discover that my favorite herbal resource offers culinary blends. Why? Because I trust them and know that these will be high-quality and ethically sourced. 
You can't beat that!
Click here to check out all the Organic Spices and Seasoning Blends from Mountain Rose Herbs.