This post may contain affiliate links which won't change your price but will share some commission.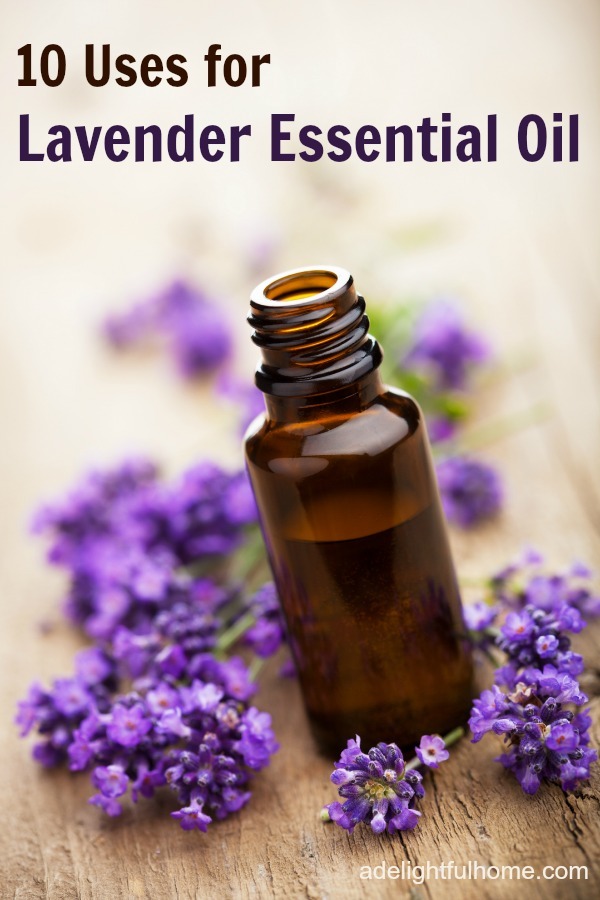 Lavender essential oil is well-known for its ability to reduce anxiety and enhance a feeling of serenity. It's also frequently used for promoting relaxation and sleep.
Lavender also has anti-microbial properties.
Diffuse
Diffuse lavender essential oil to help bring peace and calm to your surroundings. I love my essential oil diffuser and find that adding essential oil to the air around me is very useful and effective. Diffusing lavender essential oil allows those in the immediate vicinity to inhale the beneficial aromatic.
Make Lavender Salve
This lavender salve is easy (and fun) to make. Soothing for dry skin. Especially good for after gardening! Would make a great gift for Mother's Day!
Make Lavender Body Oil
Another great gift, this lavender body oil is quick to prepare and excellent for nourishing dry skin. Can be used in place of moisturizer.
Create Homemade Air Freshener
Add a few drops of lavender essential oil to an ounce of water and tablespoon of vodka. Shake to combine. See this post for further details.
Make a Disinfecting Cleaning Spray
This all-purpose disinfectant spray is great to keep in the kitchen and bathroom for quick clean ups. You can make it in about a minute.
Create a Soothing Bath
Add 10 drops of lavender essential oil mixed with a small amount of coconut oil to a warm bath. Soak and enjoy the aroma of lavender for at least 10 minutes.
You may also wish to create lavender bath salts, which would make a great gift as well. These bath salts include lavender and chamomile essential oil. They help relax the body and mind.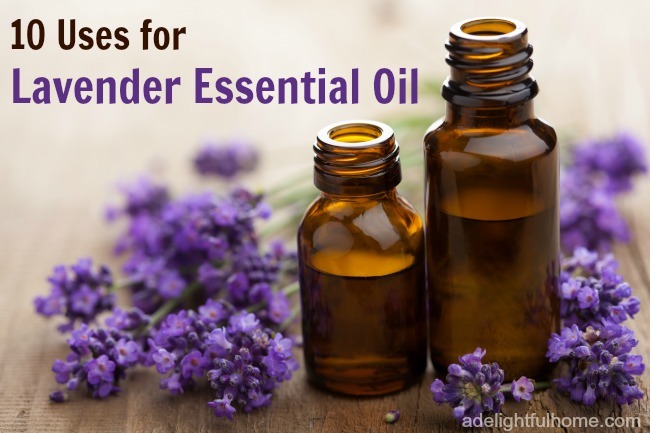 Make Homemade Dryer Sheets
Add 1-2 drops of lavender essential oil to a washcloth and include place in the dryer while drying laundry. This will add a light, fresh scent to clothing.
Make a Calming Sugar Scrub
Lavender is an excellent addition to sugar scrubs. Just add five drops to 1 cup of sugar and stir in 1/2 cup of oil. Lavender pairs well with a few drops of lemon essential oil.
Make a Lavender Linen Spray
Mix together 1 ounce of vodka and 3 ounces of distilled water, Add 10 drops of lavender essential oil and stir to combine. Pour into a small glass spray bottle. Use to spray bed linens for a delightful fragrance.
Use Lavender Essential Oil to Heal Cuts
There is some evidence that lavender essential oil helps heal cuts and scrapes. Apply a few drops mixed with coconut oil for relief and the promotion of healing.
Lavender essential oil is available from many retailers. I generally add a bottle of lavender essential oil to my Mountain Rose Herbs order.