This post may contain affiliate links which won't change your price but will share some commission.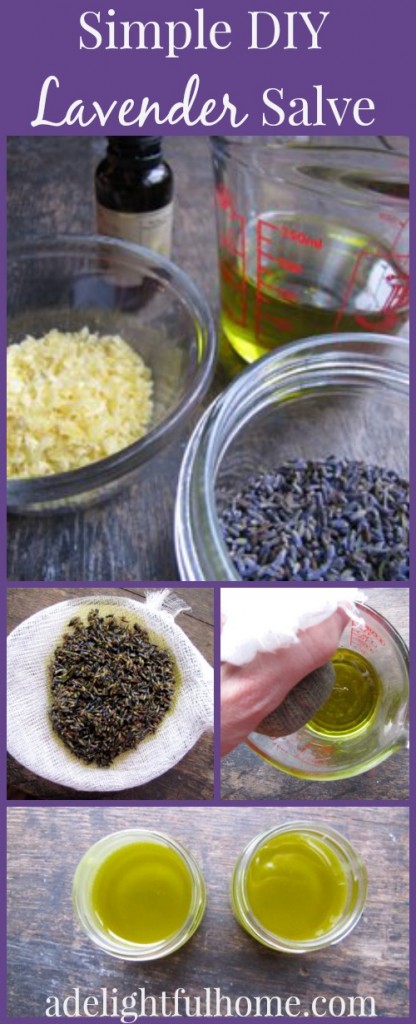 This lavender salve is one of my all-time favorite things to make. It smells divine but is not overpowering. Perfect for dry hands, it also relieves rough patches on elbows and knees.
The best part: it is EASY to make. This recipe only contains 4 ingredients and a few simple steps.
If you have been intimidated by the thought of making your own body products, fear no more! This one is an excellent way to start.
It also makes a great gift.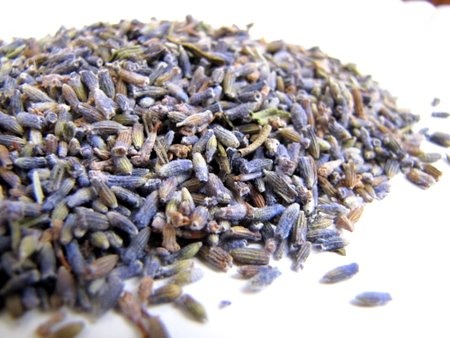 Here is what you'll need:
Ingredients
(Makes ½ cup, enough for two, small, 2-ounce jars)
¼  cup dried lavender flowers
5 to 7 drops lavender essential oil
2 tablespoons grated beeswax (Have a separate grater dedicated to grating beeswax – it does not come off! Don't use a grater you want to grate cheese on again. You can always avoid grating by using beeswax pastilles.)
½ cup virgin olive oil
Tools
Heavy saucepan
Glass liquid measuring cup
Clean jars for finished salve (I use 2-ounce jars)
cheesecloth
Rubber band
tea towels
Method
Pour the oil into a heavy saucepan.
Add lavender flowers. Stir to combine.
Warm slowly over low heat. Once warm, turn off heat and let sit for 20 minutes.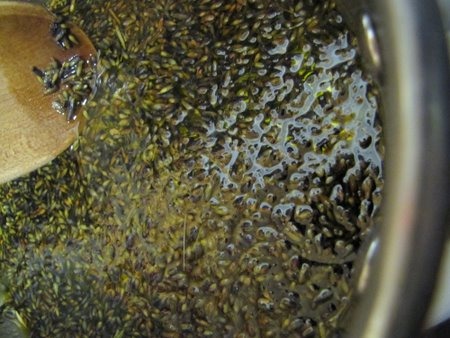 Place cheesecloth over measuring cup and secure with a rubber band.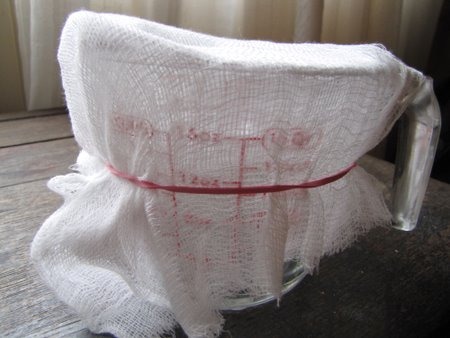 Strain lavender/oil mixture through cheesecloth.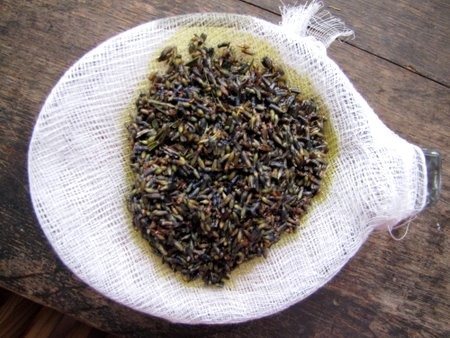 Once most of the oil has dripped through, remove rubber band and pull the cheesecloth around the lavender. Squeeze any excess oil into the measuring cup.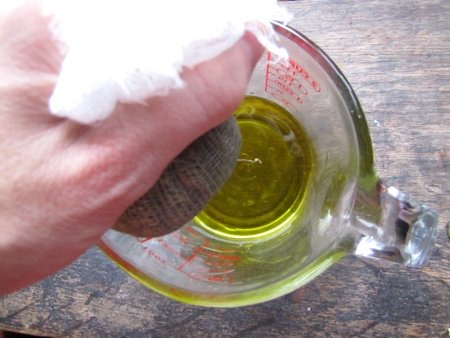 (Have a towel nearby; your hands are going to be oily!)
Put a few inches of water into pan, place cup (with olive oil) into pan. Warm slowly over low heat until the water is simmering.
While the water is warming, add the 5 drops of lavender essential oil and 2 tablespoons of beeswax to the olive oil.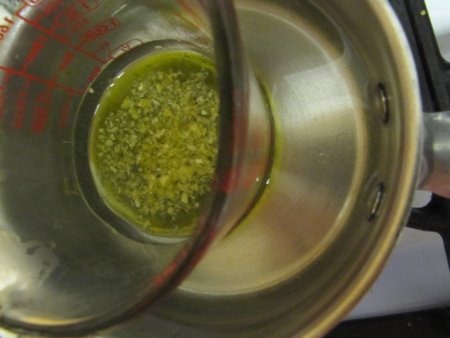 Let this mixture sit in simmering water and stir occasionally until the beeswax has melted. This takes about 10 minutes.
Once melted, pour into clean jars.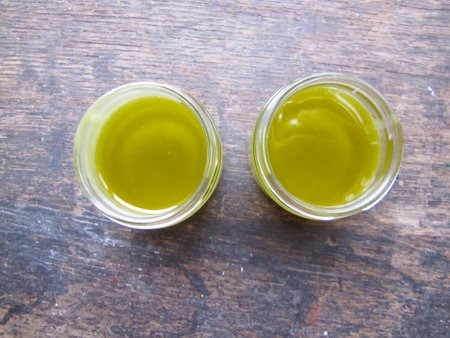 Allow to cool completely before putting the lid on.
Once cooled completely, the salve may have a dip in the top. But I don't mind that. It shows it's homemade.
Keeps for 6 months to a year.
I purchased my dried lavender, essential oil, beeswax, and jars from Mountain Rose Herbs.
This recipe is adapted from one found in Gardening How-To Magazine, May/June 2008 issue.
Links to Mountain Rose Herbs are affiliate links. I buy most of my herbs and oils from them. They are great!
This post was originally published on Nov. 11, 2010.