This post may contain affiliate links which won't change your price but will share some commission.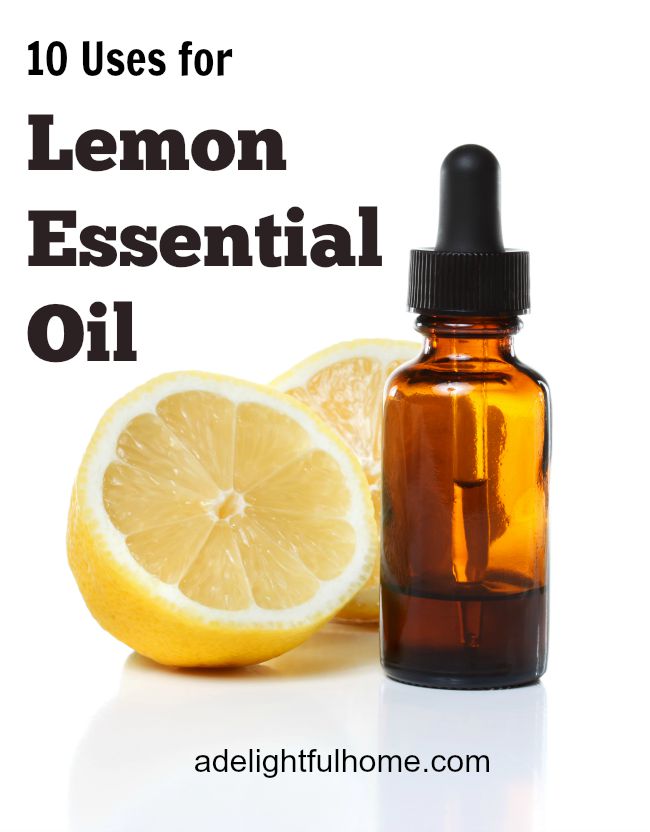 Lemon essential oil is one of my favorite oils. The main reason being that it's scent is so fresh and uplifting!
Lemon essential oil is one of the least expensive oils. The oil is usually obtained through cold-pressing the peel of lemon.
Ways to use lemon essential oil:
Diffuse to Improve Energy and Mood
Lemon essential oil is known to boost energy and improve the mood (it's invigorating and calming). The best way to achieve this is through inhalation.
Get lemon essential oil into the air, where it can easily be inhaled, by using an essential oil diffuser.
Diffuse to Kill Airborne Pathogens
Lemon essential oil's antiseptic properties may be helpful in killing airborne pathogens. Diffuse with an essential oil diffuser to clean the air.
Mix with Eucalyptus to Clear the Mind
If you are feeling a bit stressed or are having trouble concentrating, add 3 drops lemon essential oil and 3 drops eucalyptus essential oil to a diffuser and see if the aroma helps clear the mind.
Use in a Sugar Scrub
One of my favorite homemade sugar scrubs is this lemon-lime sugar scrub. It's perfect for reviving tired hands after washing dishes!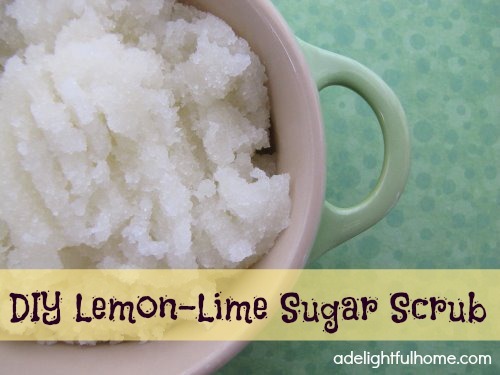 Make a Lemon-Rose Body Wash
I show you the steps for creating a delightful body wash using lemon essential oil, rose-infused coconut oil, and castile soap. It's easier than it sounds!
Use to Create a DIY Floor Cleaner
Lemon is a great addition to many homemade cleaning products. I especially like it in this floor cleaner (which is super simple to make!).
Homemade Floor Cleaner with Lemon Essential Oil

1 gallon hot water
2 tablespoons liquid castile soap
15-20 drops sweet orange essential oil
8-10 drops lemon essential oil

Pour soap and essential oils into a large container (can divide between two half gallon jars). Fill with hot water.

Pour some into a spray bottle to keep for cleaning the counter tops.

Does not need to be rinsed off.
Create a Disinfecting Spray
Add 4 drops of lemon essential oil and 2 drops of tea tree essential oil to a spray bottle filled with 16 ounces of vinegar.
Spray on counter tops and door handles to clean and disinfect.
Homemade Air-freshener
Make a simple air-freshening spray by combining the following into a spray bottle:
15 drops lemon essential oil
15 drops lavender essential oil
1/3 cup vodka
2/3 cup distilled water
Shake to combine.
Add a Fresh Scent to the Bathroom
Option one: Add a few drops of lemon essential oil to a cotton ball and place inside the toilet paper roll. It will add a light, fresh fragrance to the bathroom (an no-one will know where the scent is coming from!).
Option two: Place 1/2 cup of baking soda into a jar or container (with a lid that has holes – you can poke holes in a mason jar lid with a hammer and nail – use caution!). Add 15 drops of lemon essential oil and stir to combine. Place on a shelf in the bathroom to add an uplifting fragrance and absorb odors.
Use to Flavor Baked Goods
Lemon essential oil can be added to baked goods as a flavoring (you don't need much). Add a few drops to the batter next time you are baking muffins or cake.
WARNINGS

Cold-pressed lemon essential oil is phototoxic, so care should be taken if it is applied to the skin. Avoid sun exposure for an hour after skin application.

Never use lemon essential oil undiluted.