This post may contain affiliate links which won't change your price but will share some commission.
Over Christmas, my daughter and I made a few different flowers and attached them to clips and head bands. All of the tutorials were found through Pinterest, of course.
Below are pictures of what we made and links to the tutorials, so you can make them too.
All of them were inexpensive to make. I'd say each cost 50 cents to $1, at the very most (maybe not even that much. I already had the fabric and elastic on hand).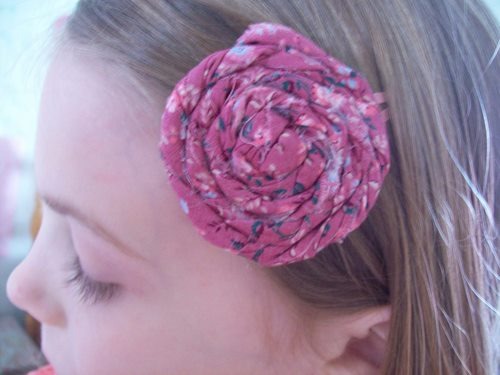 Rolled Fabric Flower – This involved cutting the fabric in a long strip, rolling it and hot-gluing.
You can find detailed instruction with pictures from the original tutorial: Rolled Fabric Flower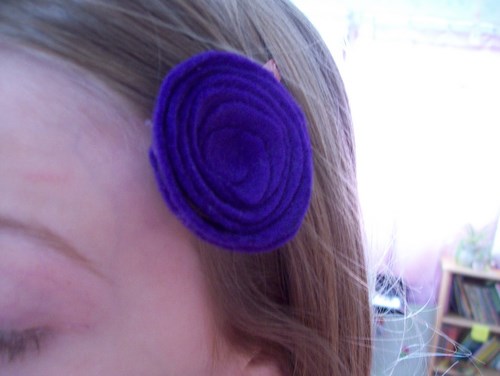 Swirly Felt Flower – This Sleeve-turned headband pin (which I hope to make soon), led me to this Spiral Felt Flower Tutorial. My 10 year old enjoyed making these (as did I). We even got extra creative and added a few to a headband: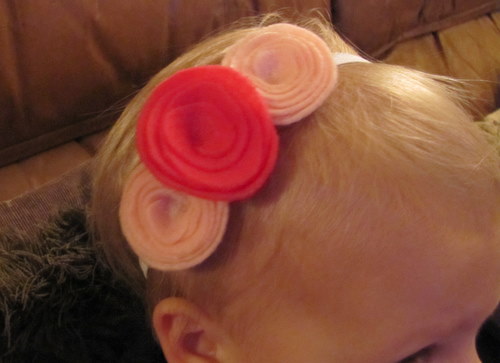 Last of all, my daughter made this: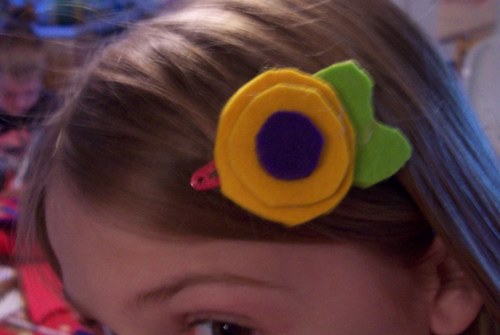 It involved some simple cutting and gluing, although the original tutorial does include some stitching. I think we were getting tired!
This is the tutorial, with a printable pattern:
I'm linking up at Simple Organic.

What have you been making?