This post may contain affiliate links which won't change your price but will share some commission.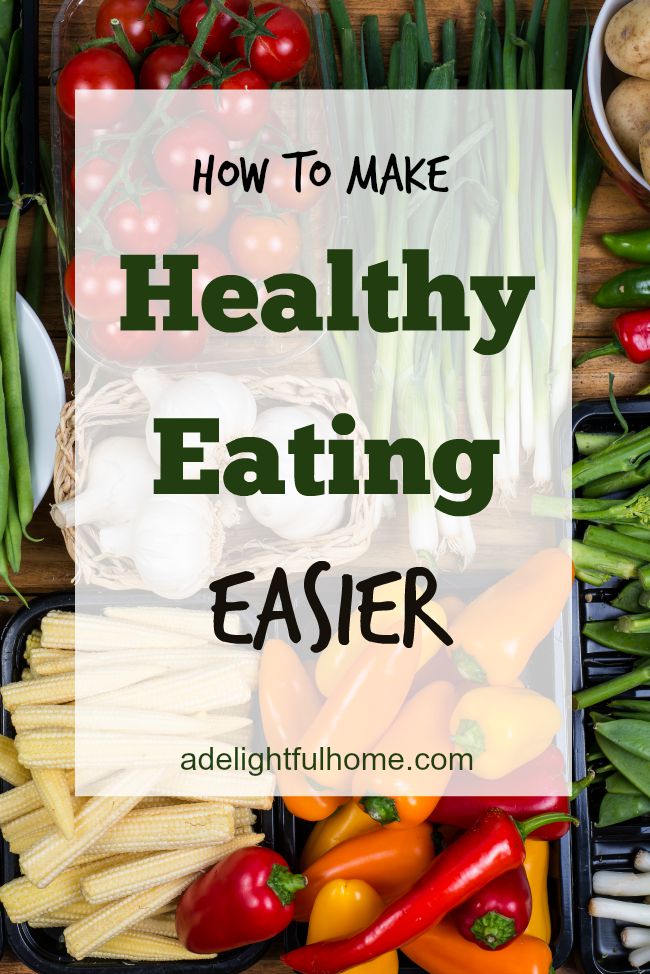 Healthy living can feel complicated at times. Especially if you are just beginning to make changes.
The harder it is, the less likely we are to stick with it. Changing your diet can often be the hardest part of the entire process. Learning new cooking techniques, trying new recipes, and allowing our taste buds to adjust requires effort and commitment.
The best technique for sticking with it is to make it as easy as possible!
Here are a few tricks and suggestions I've found that make it easier to eat healthy food on a consistent basis:
Don't try to change everything at once
Changing everything at once is a recipe for burnout. It's pretty tough to keep up an intense pace when your working on lifestyle change. Especially if you've got a lot to work on.
Working on one to two habits at a time usually leads to more sustainable results. In fact, creating an actual, real HABIT is the best way to see lasting change. The reason being that once something has developed into a full-fledged habit, it no longer requires much thought, determination or willpower.
It becomes automatic.
Part of life.
Aim for habit development and you'll be on the fast track to success.
It seems that making changes at a slow, steady pace would take longer, but in actuality it is often the quickest route since there's less burnout and giving up/starting over than when we try to change too much at once.
If you want to make eating healthy easier, try working on some of these habits:
add a salad to your daily menu
aim to get protein at each meal
increase your vegetable intake
drink water as your main beverage
Each of these takes time to implement. Don't expect to be perfect. Keep working on it, doing your best, and you'll see improvement as time goes by.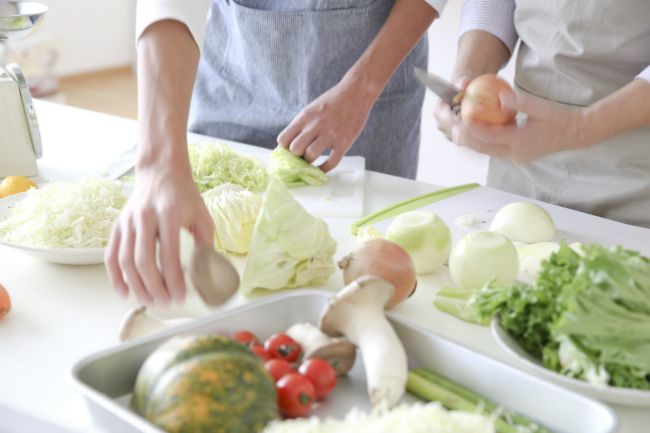 Carve out time to plan and prep
If you are going to eat well, time to plan and prepare are key.
I used to fill my days to the brim without setting aside time for planning or food prep . This led to poor food choices and much frustration.
Planning meals usually means we eat more healthfully and with less stress (knowing what's for dinner is half the battle). It also means I have all the ingredients on hand because I can shop with my menu in mind. No last minute trips to the store!
To make planning easier, try some of the following:
Keep a running list of recipes your family enjoys
Create a Pinterest board of simple healthy recipes
Try planning a month of meals at once
Give each night of the week a theme (Meatless Monday, Taco Tuesday, Crockpot wednesday and so on)
Try setting aside the same time slot each week for planning meals – the routine will likely help you remember to do it
Try out a meal planning service, like Paleo plan or Once a Month Meals – both come with grocery lists and recipes so you don't even need to think about what's for dinner! (Get access to these in the Healthy Living Bundle this week.)
To make food preparation easier, try the following:
Set aside time to prep a bunch of veggies and protein once or twice a week
You can do this while the kids watch a movie or are otherwise occupied, or get them involved.
My kids love to help make zucchini noodles, but I often keep them out of the kitchen when I'm in get-it-done-mode and cooking a bunch of stuff at once.
During this prep time you can cut up veggies, prepare salads, cook up some taco meat, roast a chicken and so on.
When making a large dish, like a casserole or lasagna, make two.
You've already got everything out. Making two is not much more work than making one. Freeze it for future use
Make crockpot freezer meals!
Fill ziplock bags with everything you need for a crockpot meal and stash them in the freezer for easy access on busy days
Create Salads in Jars!
Yes! It's possible. Just be sure to layer the hard veggies at the bottom of the jar and the softer, more delicate vegetables at the top. Place a few teaspoons of salad dressing in the bottom of the jar before adding veggies. With the lid closed tightly, these salads can stay in the fridge for 3-5 days.