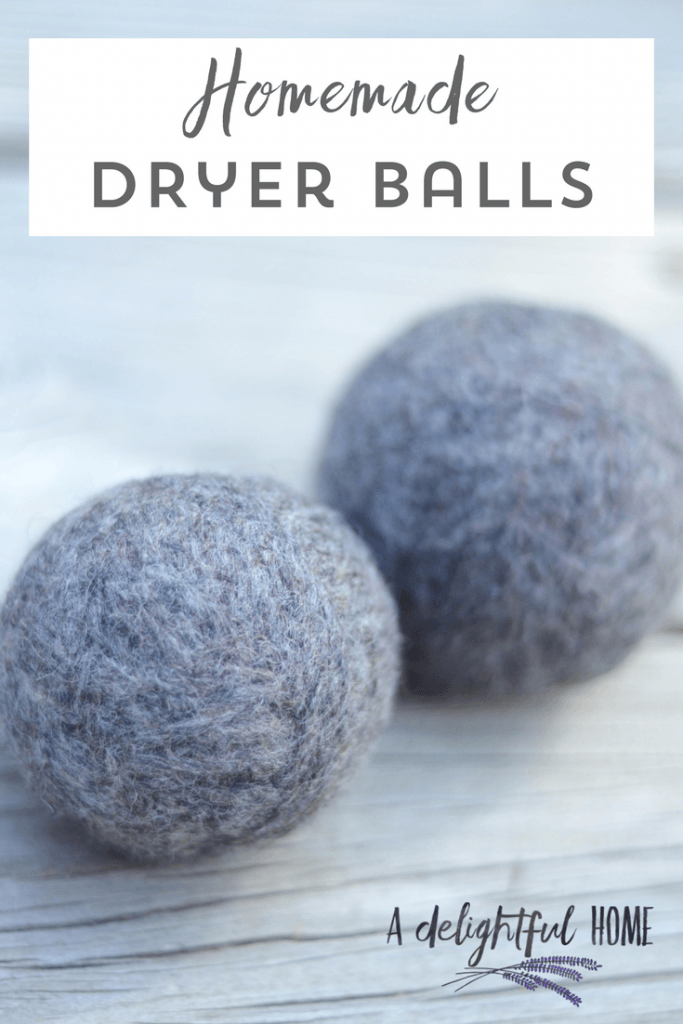 Dryer balls are a great addition to your natural laundry routine. They help laundry dry faster and cut down on static.
The best dryer balls are made from wool as it absorbs water very well.
Dryer balls are readily available for purchase, but have you ever thought about making your own?
It's pretty easy and kind of fun, a little relaxing too, but it should be noted that homemade dryer balls aren't significantly cheaper than buying ready-made dryer balls, so it may not be a money-saving project.
However, for the die-hard DIYer, homemade dryer balls are a truly satisfying project.
They are super simple to make and you only need a few items.
Step-by-step instructions are below, but you would like to see how they are made via video demonstration, scroll down to watch the video I created for you.
You will need
1 skein 100% wool yarn (I use Paton's roving yarn)
1 crochet hook (this is optional. You can use your finger instead)
1 pair pantyhose (can use one knee high pantyhose)
Scissors
Important notes:
Be sure to use 100% wool yarn or else it will not felt.
One skein is enough to make two dryer balls. If you wish to make more, be sure to buy enough wool.
Do not use extra bright colors such as red or purple as these may bleed onto clothing.
Method
Put two fingers together and wrap yarn around them 10-12 times.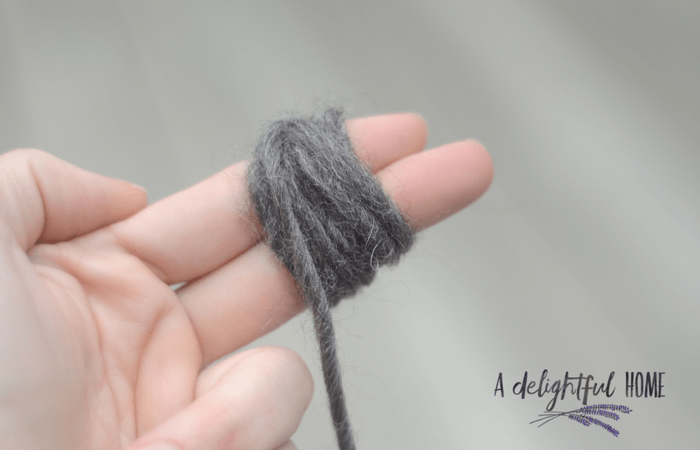 Remove fingers from the yarn. Squeeze yarn together.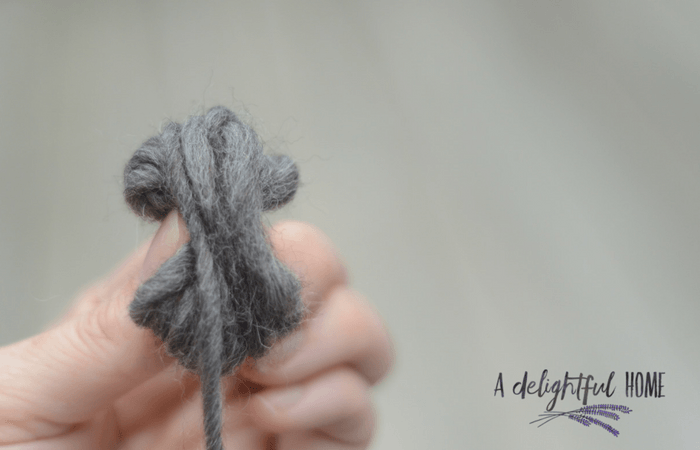 Wrap yarn around the center 10-12 times (wrapping in a different direction than you did the first time).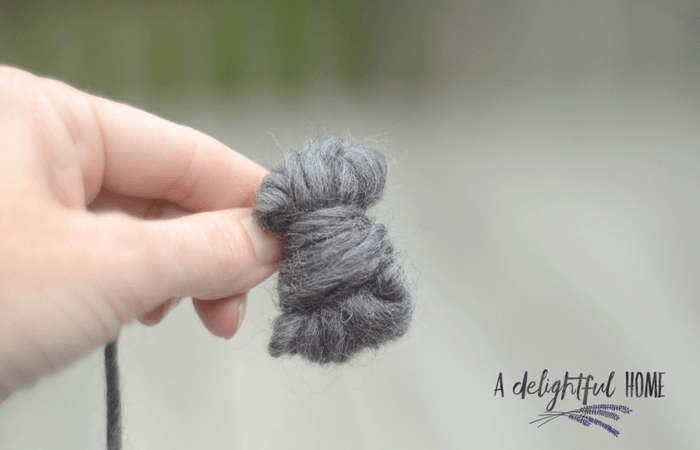 Continue to wrap in all directions until the yarn forms a ball. Keep going until it is close to the size of a tennis ball. It can be a little smaller.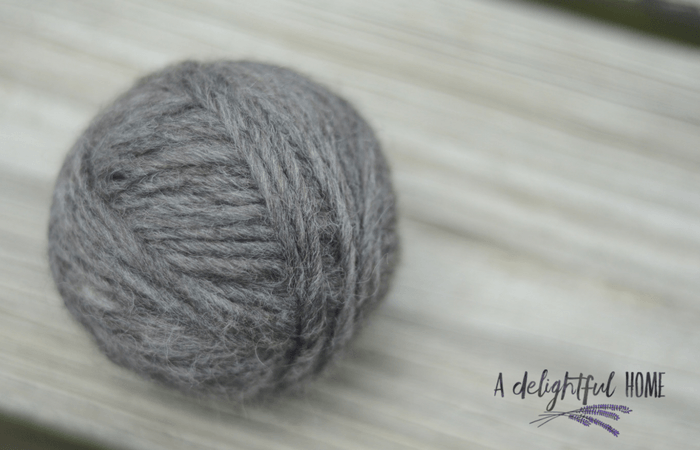 Cut the yarn and use the crochet hook to pull the loose end of yard under a few strands (you can also do this with your finger). Loop the loose end under and over until it is tucked and woven into the ball. Kind of like tying off string. You are aiming to keep the loose end in the ball and not hanging free (to keep the yarn from unraveling).
I usually forgo the crochet hook and just used my fingers to poke the yarn over and under and tuck it in. So that is a possibility if you find yourself without a crochet hook.
Use the rest of the yarn to make another ball.
Cut one leg from the pantyhose (or use knee highs!). Place wool balls inside pantyhose and tie a knot between each ball so they are not touching one another. Tie off each end of the pantyhose so the balls are securely fastened inside.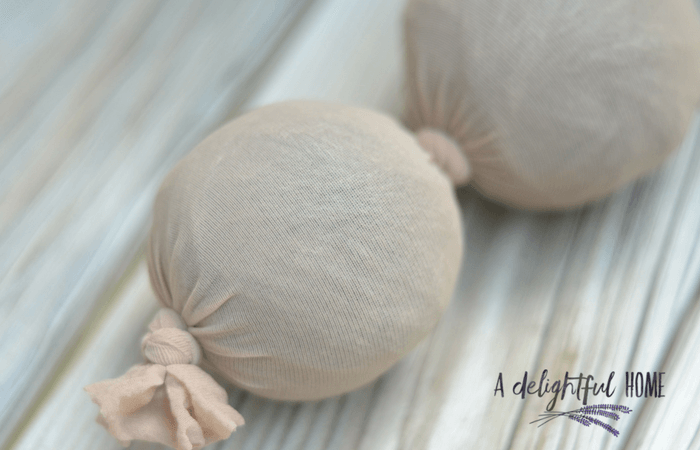 Wash and dry wool balls (in pantyhose) with laundry 2-4 times, or until they "felt." You will know they have felted when they become solid.
This is best done with warm or hot water. Cold water will not felt.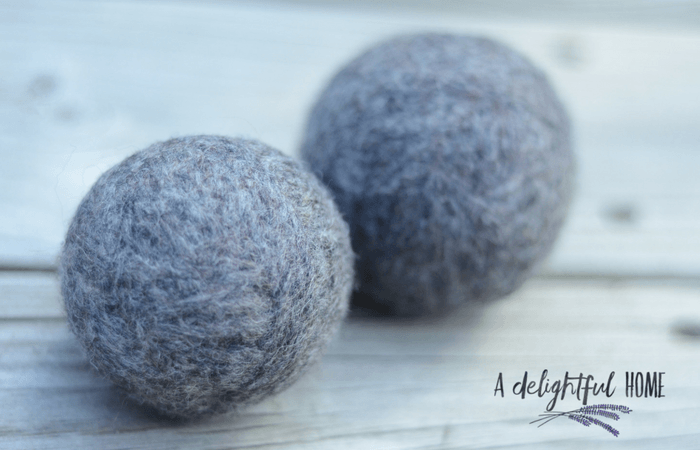 If any of this is confusing, watch the video below:
This tutorial is part of my new ebook:
The Natural Laundry Guidebook
The book is available as part of the Ultimate Healthy Living Bundle this week.
The Ultimate Healthy Living Bundle is packed with over 100 (107, to be precise!) eBooks, eCourses, printables, and even a membership site and online summit, that cover everything you could possibly want to know about healthy living.
(You'll pay only $29.97 but it's worth over $3,680!)
Chances are, you've spent more than that on one healthy living eCourse, but inside these 107 resources, you'll learn how to:
Prime your body for complete hormone wellness
Balance underactive thyroids and exhausted adrenals
Discover tips to get your picky eaters to eat healthy food
Build your own pantry of healthy, convenience foods.
Discover natural, non-hormonal birth control solutions
Make non-toxic cleaners for your everyday cleaning needs
Create your own natural skincare products
Prepare for a healthy pregnancy and birth
Plus, so much more!
The combined value of all the trainings in the bundle is over $3,680, but for the next few days (ends on Sept. 25), you can get EVERYTHING for 99% off!
And here's the crazy promise: If you find this isn't right for you, Ultimate Bundles will give you ALL your money back.
Seriously. You have 30 days to test out $3,680 of training with absolutely NO risk of losing your $29.97.
If you're worried you won't know where to start with 107 different resources to choose from, the team has you covered there too! Inside you'll find a handy Getting Started Guide so you can quickly locate the eBooks and eCourses that are perfect for you, wherever you are in your healthy living journey.

Stacy is a DIY obsessed, healthy living advocate. A preacher's wife and mom of three, she loves to encourage others to live a natural lifestyle.
Latest posts by Stacy Karen (see all)