This post may contain affiliate links which won't change your price but will share some commission.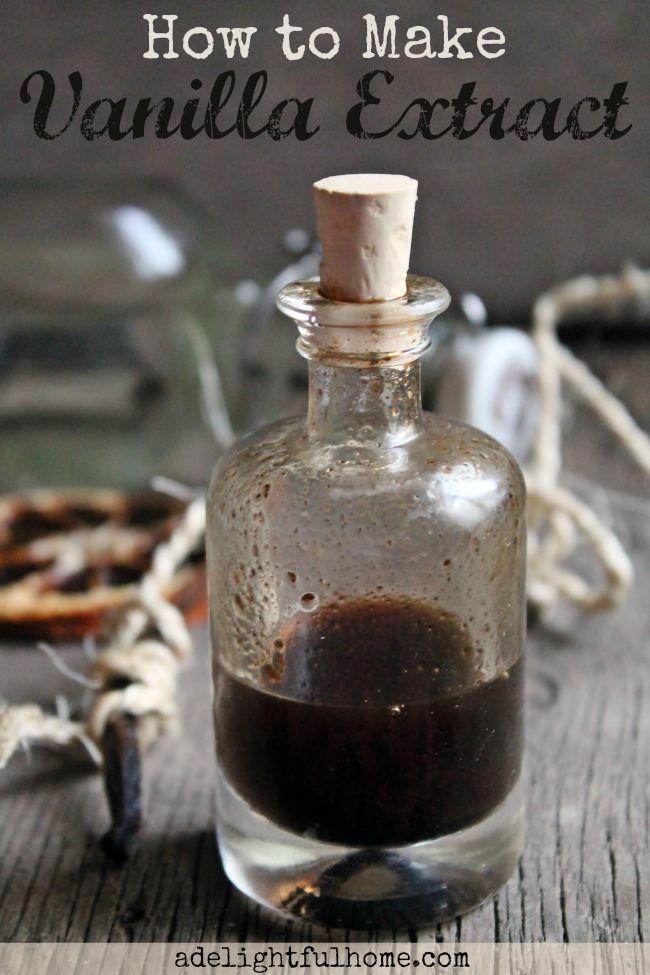 Homemade vanilla extract is simple to make and much less expensive than store-bought vanilla (REAL vanilla extract, not imitation).
To make vanilla extract, cut vanilla beans in half, lengthwise, stopping before you reach the top, so there is a small part left attached. Place beans in a large jar and fill with vodka. Close tightly with a lid and leave to sit for 4 to 6 months.
There are many different suggestions about how many vanilla beans to use, just take a quick trip on google and you'll see what I mean. I personally like a very strong vanilla (so I can actually use less in recipes, if I choose). I use about 40 beans to one large (1.75 liters or 59 ounces) of vodka.
Many use the ratio of 6 or 7 vanilla beans to one cup of vodka (if you want to make less).
If you are unsure, here are my directions for making one half gallon of vanilla extract:
Homemade Vanilla
Ingredients:
20 vanilla beans
30 ounces vodka (can use gluten-free vodka, such as potato vodka, to make it gluten-free)
1/2 gallon canning jar
Method:
Slice vanilla bean in half lengthwise, but not all the way. Stop cutting an a 1/2 inch from the top. See image below: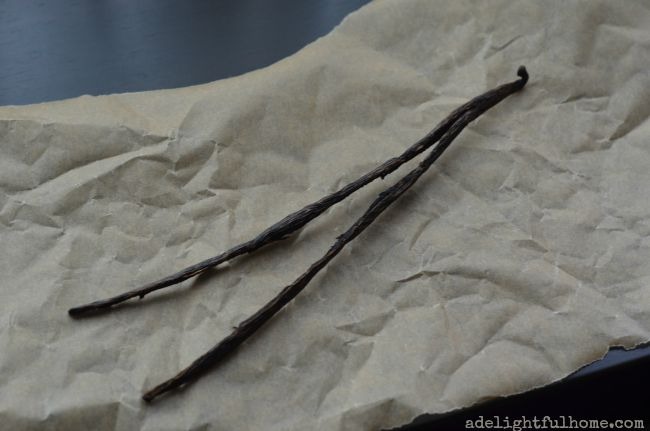 Place bean in jar.
Pour alcohol over the top.
Cap tightly and label jar with the contents (homemade vanilla) and he date it will be ready.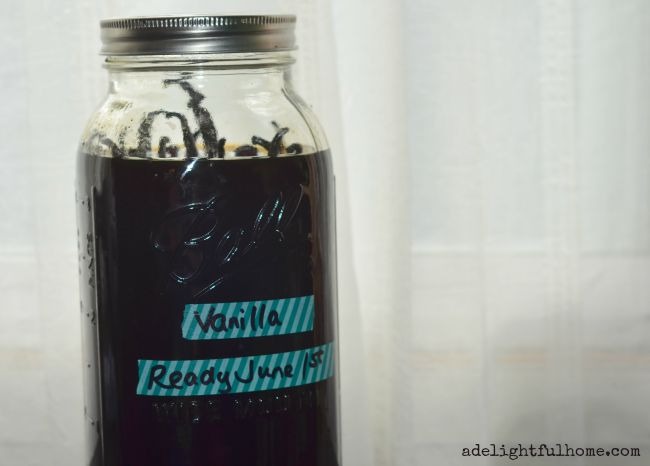 Place in a dark cabinet. Leave for 4-6 months. I prefer 6 months to get a really strong, flavorful vanilla extract.
Every so often, take out jar and shake it briefly.
Once the time is up, strain out the vanilla beans by placing coffee filters inside a colander and then placing colander over a bowl or pot. This will help remove some the extra floating bits of vanilla seeds and create a clear and clean finished product (but, it's not necessary. If you want to keep those bits in, it's fine!).
Once strained, pour vanilla into individual bottles, cap and label.
Where to Buy Vanilla Beans
I buy my vanilla beans in bulk since it makes them less expensive per bean. My favorite place to buy vanilla beans is Olive Nation, but they are also available on Amazon.
Vanilla Beans from Olive Nation are excellent quality, plus they often have them on sale, which is a bonus!
Looking for more ways to use vanilla beans? See: The Ways to Use Vanilla Beans for ideas.