This post may contain affiliate links which won't change your price but will share some commission.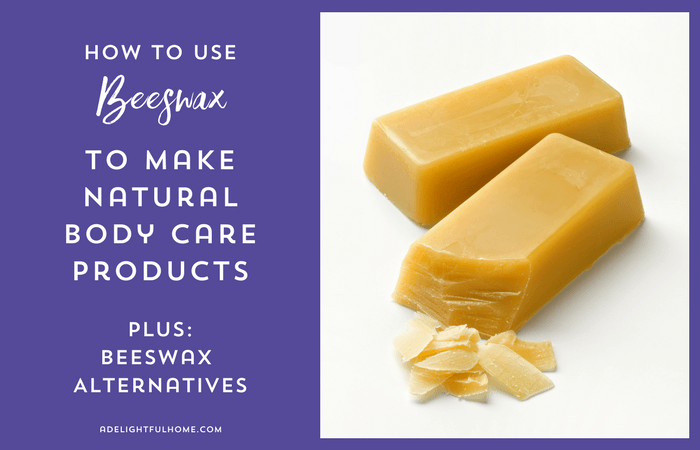 Since so many of you are interested in learning to make your own natural body care products, I've decided to start a series highlighting different ingredients, so you can discern what to have on hand to create your own skin care.
Our first ingredient: Beeswax.
Discovering how to use beeswax was an almost magical moment for me. It was the at beginning of my natural body care journey that I found by adding a little beeswax I could turn oil into salves, lotion bars, lip balms, and vapo rub.
I'm pretty sure I did a little dance.
Of course, people have known this for many years. Most natural body care recipes contain beeswax. If you want to try your hand at making natural body care products yourself, then you'll want to have some beeswax on hand.
Beeswax helps to bind and emulsify ingredients and is useful in moisturizing the skin as well as providing some antibacterial benefits.
Beeswax is somewhat flammable, so take care to keep away from flame when melting.
Beeswax comes in blocks or pastilles. I used to buy blocks and grate them, but this takes forever. I now buy the pastilles (they cost about the same as the blocks) and it saves a lot of time.
Those who are allergic to bees should not use beeswax.
To use beeswax:
simply measure in the amount given in the recipe, add to pot and melt.
generally, a teaspoon or so is used in lip balms and an ounce or two in salves and lotion bars.
lip balms and lotion bars can be remelted and more beeswax added if they are not firm enough (of course you need to check the lip balm hardness before pouring into the tube – just pour a little on a plate and let cool).
Some alternatives to beeswax:
Two alternatives to beeswax are Candelilla Wax and Carnauba Wax. I haven't use either as yet and need to experiment with them a little before writing about them definitively.
Carnauba Wax
Carnauba wax comes from a Brazilian palm tree and is a very hard wax. It is frequently used in lip balms and may be included in most any recipe that calls for beeswax.
Carnauba wax is harder than beeswax, so the amount used in a body care recipe will need to be reduced.
Mountain Rose Herbs carries carnauba wax. It does cost a little more than beeswax.
Candelilla wax
Candelilla wax is also harder than beeswax and the amount used in a product should be reduced. I have read that half as much candelilla should be substituted for beeswax (again, I need to experiment a little before confirming this).
Amazon sells Candelilla wax (which is a bit cheaper than carnauba wax), but it is also available at Mountain Rose Herbs.
Keeping one of these hardening products around will ensure you can make natural body care products whenever the need (or desire) arises.
(This post contains affiliate links)
So, what will you make first?
I usually purchase Beeswax from Mountain Rose Herbs or Amazon.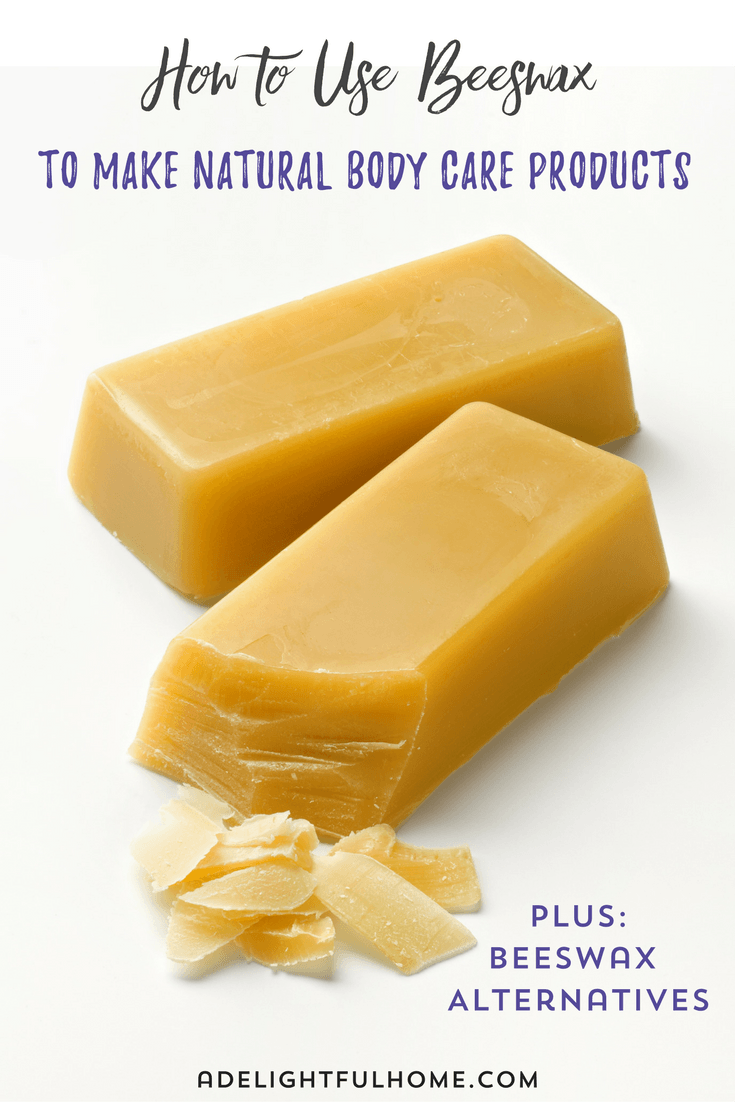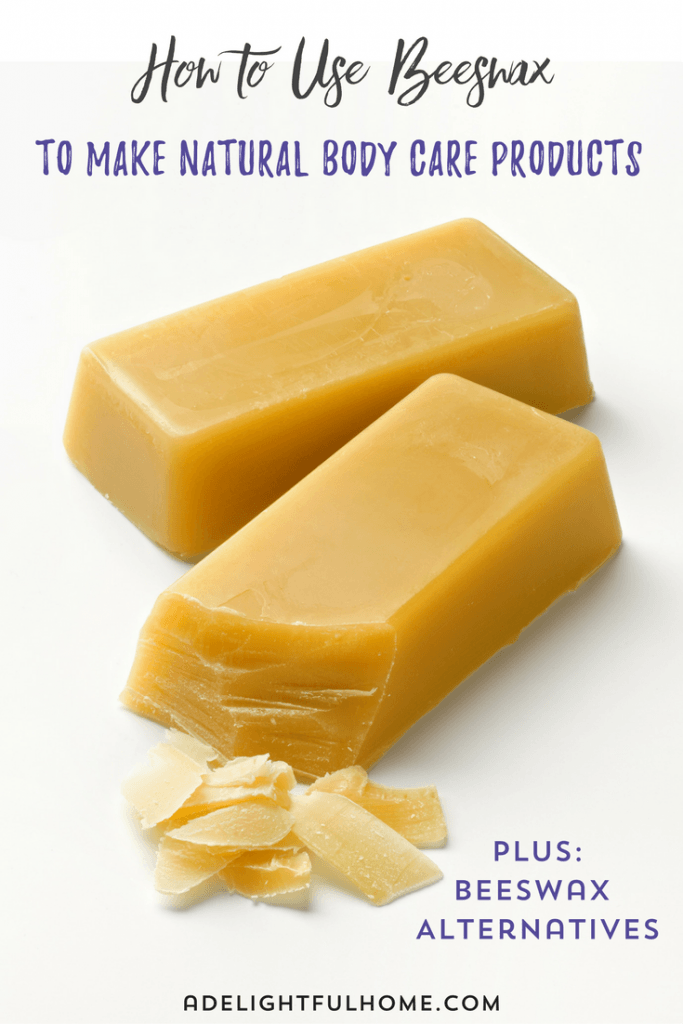 Originally published November 19, 2013.