This post may contain affiliate links which won't change your price but will share some commission.
These quick and easy recipes for natural body care products use simple ingredients that nourish the skin. Great for personal use and make excellent gifts.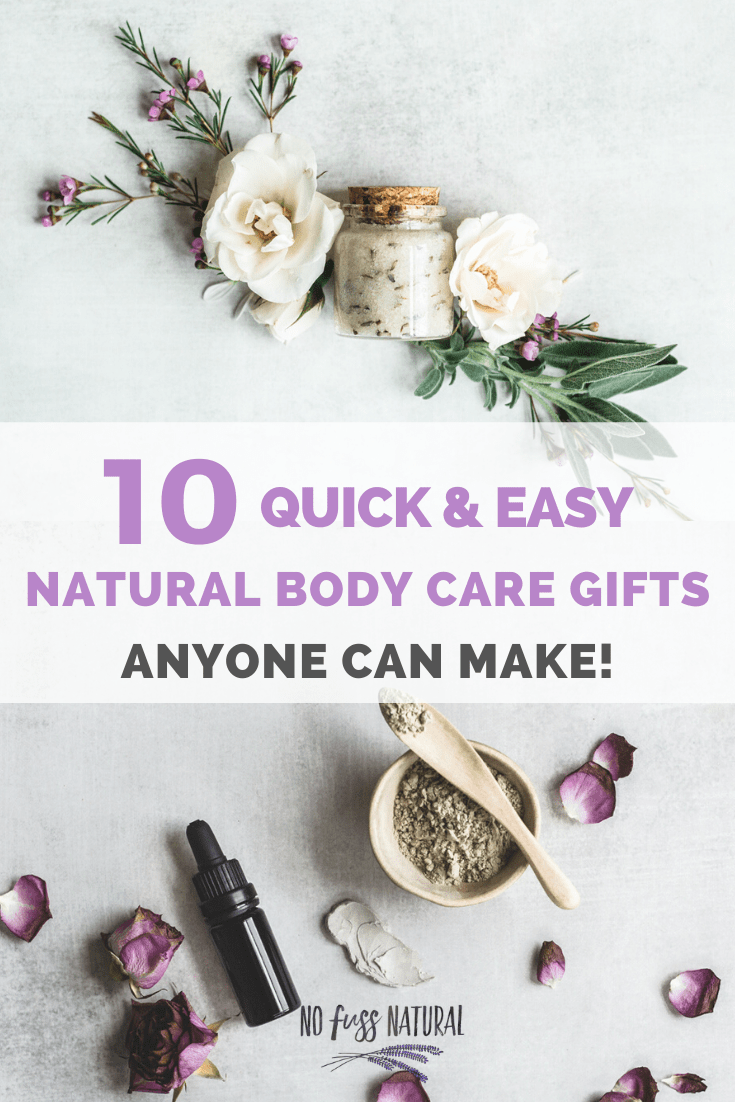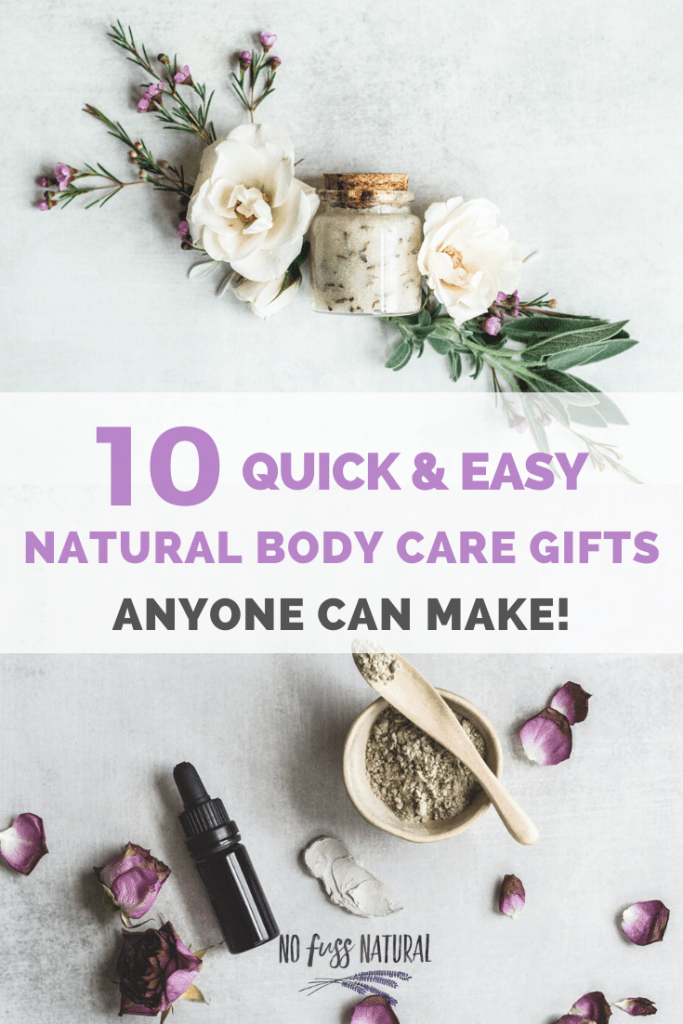 One of my greatest joys is showing people how easy it is to make natural body care products at home.
I think many are under the impression that is is complicated or time consuming to create personal care products, but it's not! (Well, it could be, I suppose, but it's certainly not necessary!).
In today's post you'll find 10 easy (and natural) body care products anyone can make. Most of these can be made in less time than it would take to prepare dinner for your family! There's not much involved beyond measuring and pouring.
You can do it!
Most of my supplies are purchased from Mountain Rose Herbs. But Amazon also carries a lot of useful ingredients such as like beeswax, cocoa butter, and lip balm tubes.
10 Easy (and Natural) Body Care Products Anyone Can Make!
All of these are extremely simple and use minimal ingredients. But just because they are quick and easy, don't be fooled into thinking they are sub-par of ineffective. In fact, these products are some of my favorite and most popular homemade products!
Each is wonderful for personal use, but are all perfect for gift-giving as well.
#1 – Simple Lotion Bars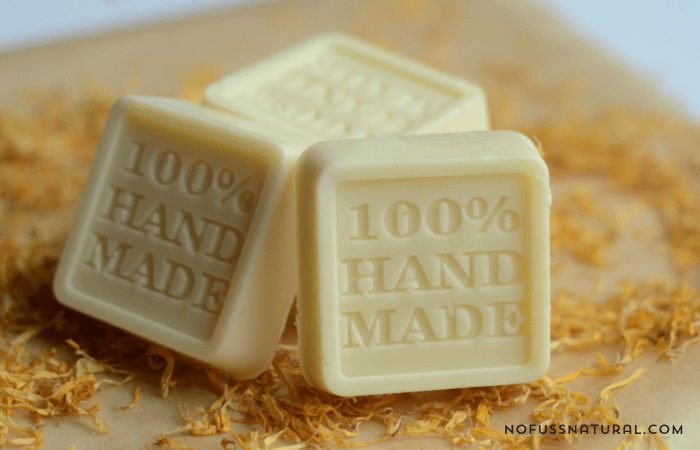 Making lotion bars involves nothing more than measuring, melting, pouring, and cooling a few ingredients. It's extremely easy! Plus, it's so fast you'll have these ready in less than an hour – but your hands-on time is actually less than ten minutes!
Find instructions for how to make lotion bars here.
#2 – Lovely Lavender Salve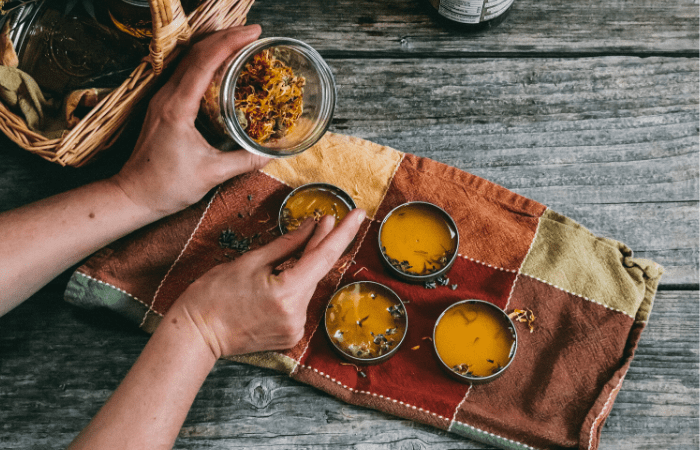 This has been a favorite among my friends and also requires very little hands-on time. I've had many requests for refills on this one!
Click here for how to make lavender salve.
#3 – Quick and Easy Body Oil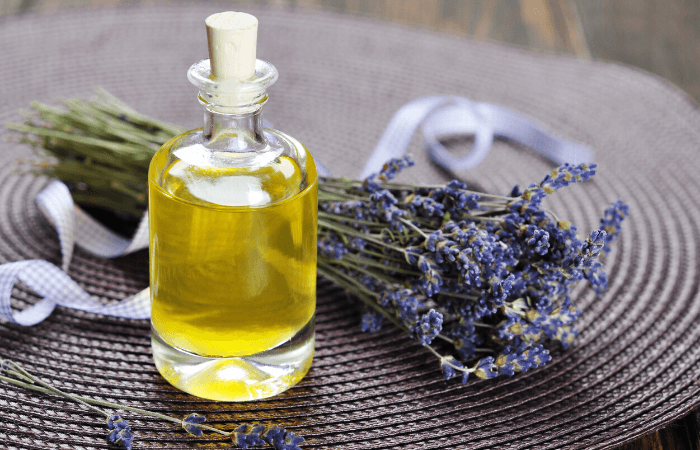 Make a luxurious body oil in five minutes or less! No heat or complication required! Simply measure and mix.
Find out how to make body oil here.
#4 – Lip Balm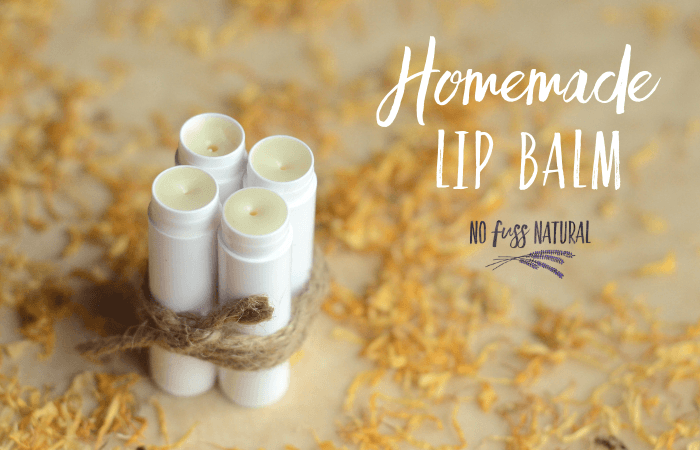 Another very simple product that requires nothing more than measuring, melting, pouring, and cooling!
Plus, it's fun to impress your friends with a gift of lip balm. Most will be in awe when you tell them you made it yourself (no need to share how easy it is!).
Click here for my quick and easy lip balm recipe.
#5 – Herbal Bath Salts and Soaks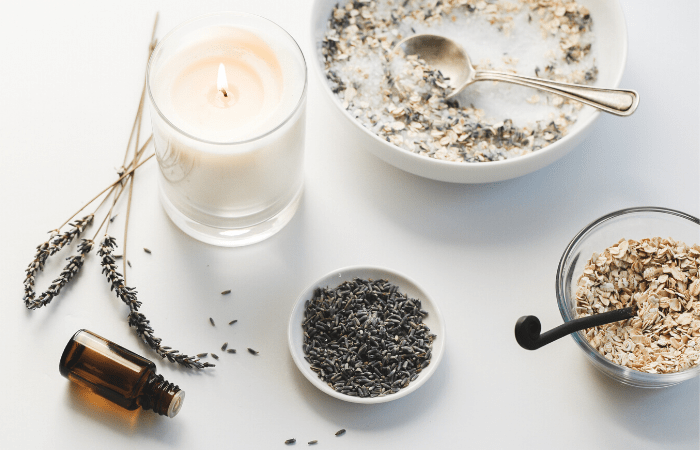 Bath salts are one of my favorite gifts to give because it's like giving someone permission 9and an excuse) to slow down and rest.
There's not much to creating bath soaks and salts, just mix up Epsom salt, sea salt, herbs (such as lavender, rose, and calendula) and you're set.
If you'd prefer set instructions and recipes instead of winging it, I've got you covered!
Here are a few great bath soak recipes to get you started:
If you plan to use essential oils in your bath soaks, please read this important post: How to properly dilute essential oils for the bath.
#6 – Lavender-Clay Face Mask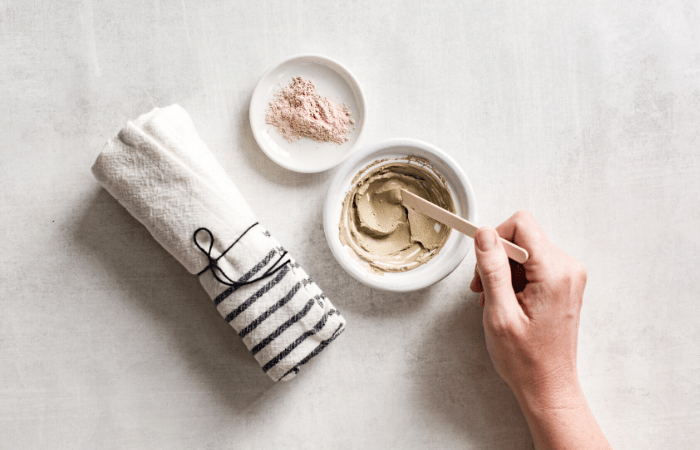 Clay face masks usually need to be gifted in powder form. You can't blend them with liquid and then gift as they will go bad quickly. But, you can easily create powdered mask blends and gift with the liquid of your choice (such as a hydrosol), or with instructions for preparing and using.
Click here for my lavender-clay face mask recipe which also includes tips on how to gift a face mask.
#7 – Lemon Lime Sugar Scrub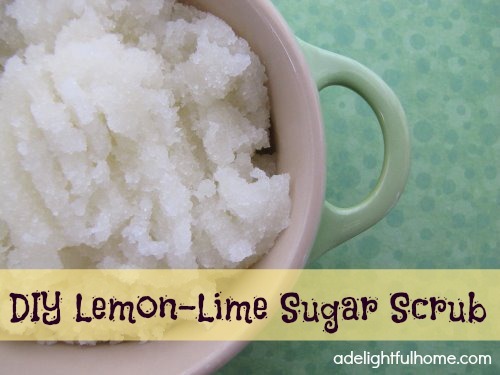 One of the oldest (and best) recipes on this blog! (As you can see above, I really need to redo the image!)
I've been making this lemon-lime sugar scrub for over 15 years and people rave about it. I'm not exaggerating; people ask me if I will sell it to them!
The scent is so refreshing and cheerful, it's truly uplifting!
Click here for my popular lemon-lime sugar scrub recipe
#8 – Nourishing Hand Lotion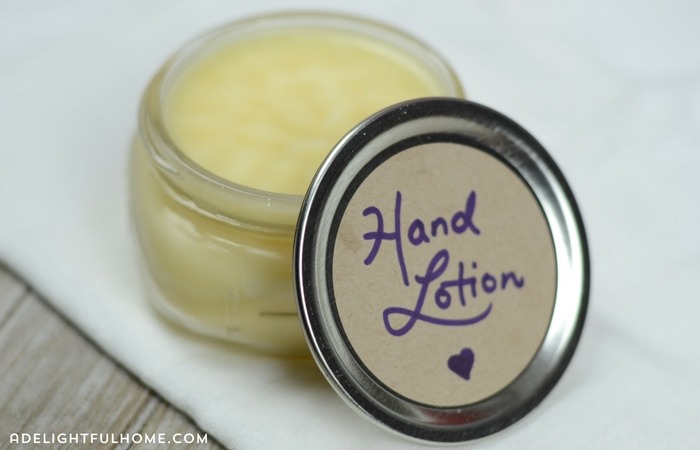 This is more of a salve than a true lotion, but that's what makes it so quick and easy! Plus, it's truly excellent for dry skin.
Customize the scent to your liking and vary the oils to suit your skin type as well.
Click here for this nourishing hand lotion recipe.
#9 – Facial Serum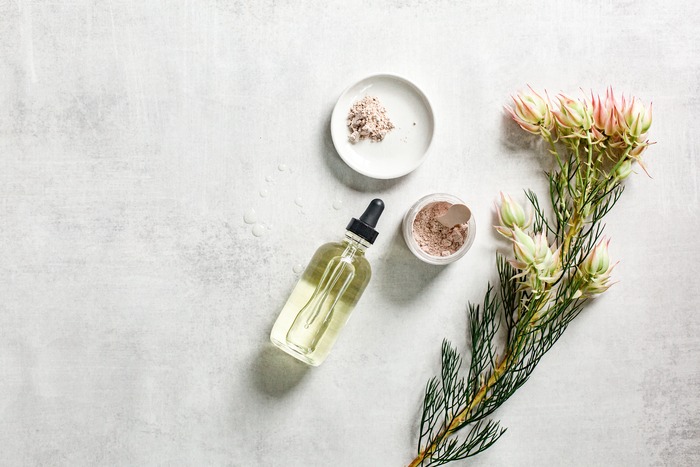 This simple facial serum is just as quick as the body oil above. It follows the sample process too; just measure and mix!
Get my facial serum recipe here.
#10 – Nourishing Nail Oil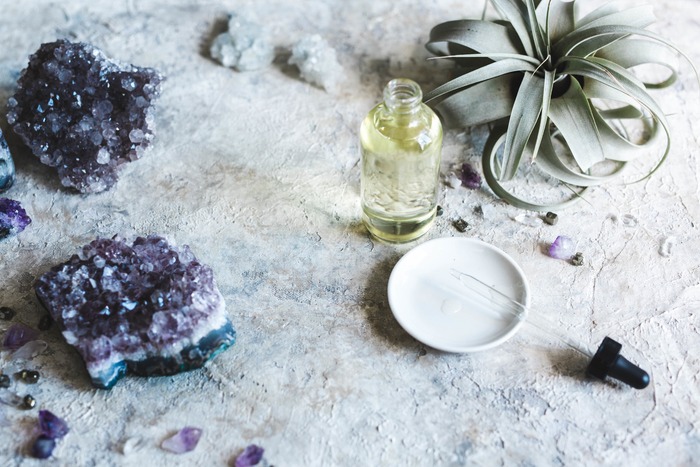 Along the same lines as the facial serum and body oil, this nourishing nail oil can be made in mere minutes!
It's wonderful to use to soften cuticles and strengthen nails.
Click here for the details (and a bonus nail soak recipe too!)
Which of these would you like to try?
Originally published in 2013. Updated with new images and content in December 2019.