This post may contain affiliate links which won't change your price but will share some commission.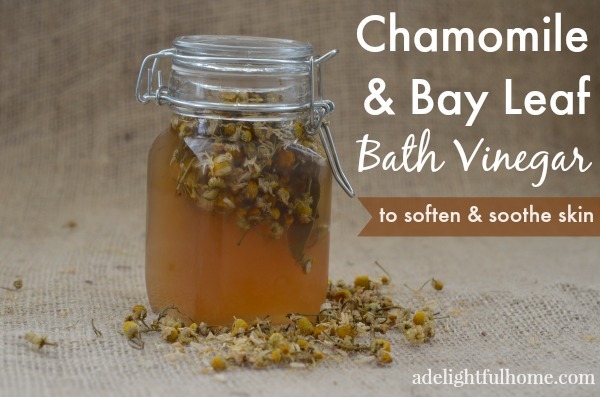 I first learned about making bath vinegar in the gardening book, The Bountiful Container.
The idea seemed intriguing. Vinegar in the bath, how could that be a good idea?
Well, here's why:
vinegar helps restore skin's natural pH level
may relive pain of sunburn
cleanses and detoxifies
softens skin
Add herbs to the mix and you've got even more benefits.
The heat from the bath water allows the fragrance of the herbs to diffuse into the air, making an herbal vinegar bath an aromatic experience.
So, this bath is not only good for the skin, it's good for the senses, and in turn, your overall well-being.
Create your own herbal bath vinegar by using herbs you enjoy (just be sure they are safe for the skin).
Today, we will be creating a chamomile-bay leaf bath vinegar.
How to Make Chamomile Bay Bath Vinegar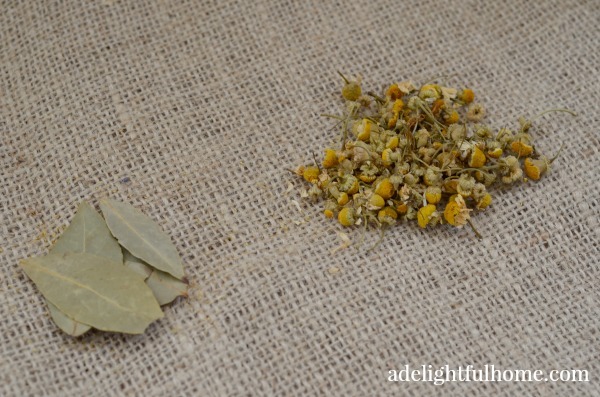 The herbs in this bath vinegar make a soothing and relaxing bath.
Chamomile is also useful in treating dry, chapped skin. Bay leaf is said to aid in relieving sore muscles.
You will need:
Method:
Add 1/2 cup dried chamomile flowers and 2 bay leaves per cup of vinegar.
You will need one cup of vinegar for each bath treatment. So, if you are making enough for one bath, only use the amount listed above. If you want to make a larger amount, multiply as needed.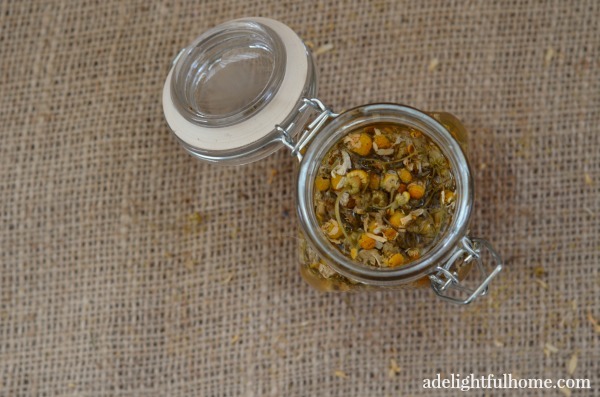 Place herbs in the bottom of a glass jar and fill with vinegar.
Close lid and leave for a week (or even two).
Strain out the herbs and re-bottle the vinegar.
When gifting, be sure to include the instructions:
Add one cup of vinegar to a warm bath.
Soak for at least 15 minutes.
It is also a good idea to include the ingredients in case someone is allergic to one of them.