This post may contain affiliate links which won't change your price but will share some commission.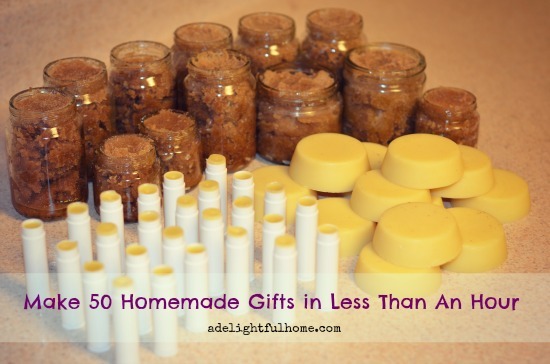 Last night I set myself a challenge to make 50 gifts in an hour. And I did it, with time to spare.
I've mentioned before how simple making all natural body care can be, and I hope this post will show you just how easy it is.
I made hard lotion bars, lip balm, and sugar scrub.
Here is how it all went down (and how you can do it, too):
The first step was to get everything set up and ready to go. Before starting I got out all of the ingredients, jars, and measuring utensils I would need. I also printed out the recipes and laid them out for easy reading.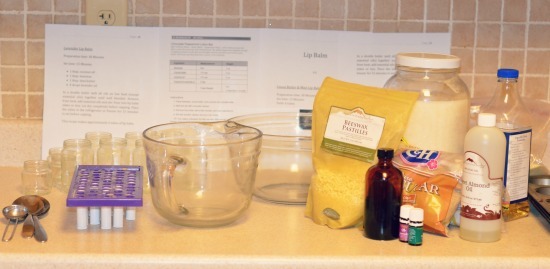 Just like cooking, creating your own body products is easier with a bit of preparation.
Next I measured out the ingredients for the lotion bars.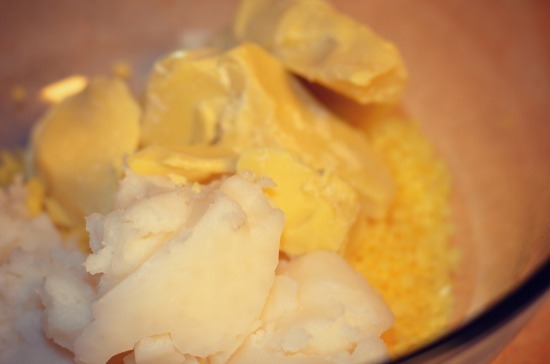 I made this go a little faster by using a scale and zeroing out the weight between ingredients (the lotion bars can be made using measurements or weight. The book gives both options). There are only three ingredients, so that makes it pretty quick and easy.
I set this on the stove top to melt and moved to measuring the lip balm ingredients (it contains the same three ingredients as the lotion bars!).
After setting the lip balm ingredients on the stove to melt over low heat, I started on the sugar scrubs.
I actually wiped out the same bowl I measured the lotion and lip balm ingredients in, no need to wash or use another bowl!
The great things about making scrub is all you have to do is measure and mix. Just put sugar and oil in a bowl and stir (well, get it in the right proportions, but you see what I'm saying. it's easy peasy).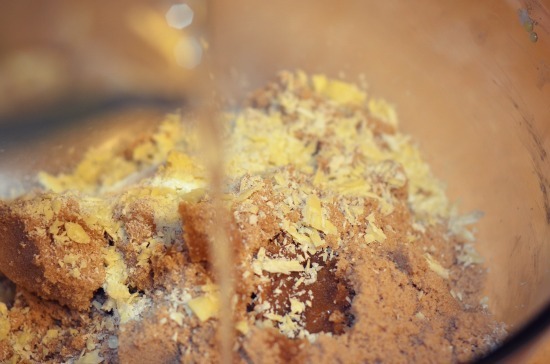 After measuring and stirring the sugar scrub ingredients together, I started putting the scrub into jars.
By this time the lotion bar and lip balm ingredients had melted: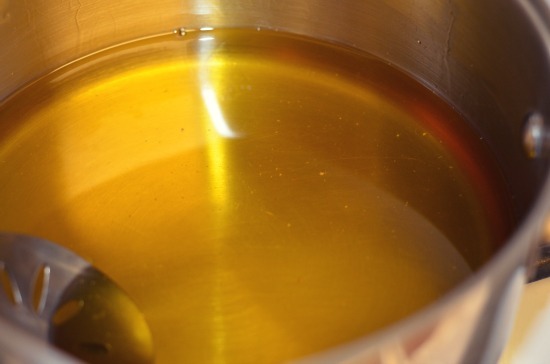 After allowing them to cool for a minute, I poured the liquid lip balm into tubes and the lotion bars into muffin pans.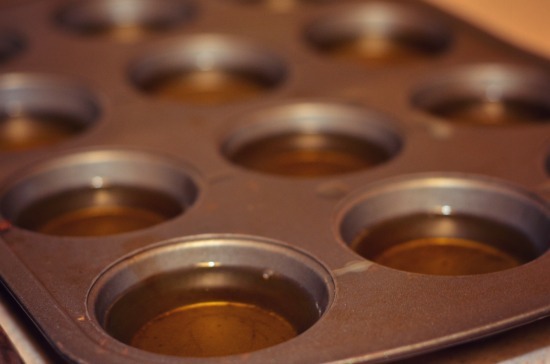 I put the lotion bars into the freezer to cool for 30 minutes and let the lip balms cool on the counter top.
While they cooled I made some more sugar scrub because I hadn't made enough.
After spooning the extra scrub into containers, I removed the lotion bars from the freezer and popped them out of the muffin tray.
I looked at the clock and still had five minutes to spare!
50 products in less than an hour. And that includes stopping to take pictures.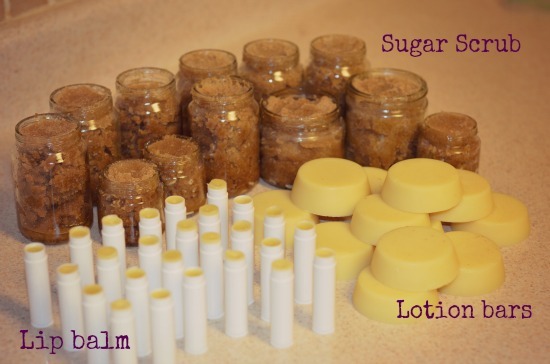 All up I made:
12 Lotion bars
26 Lip balms
12 Sugar Scrubs
I intended to make double the amount of lotion bars, but didn't plan correctly. It wouldn't have taken me anymore time to make 24 as it did to make 12 bars. The same goes for the lip balm. I could have made more without any trouble (but I ran out of tubes!).
Do you see how it would be easy to double or triple the recipes to make a bunch at once? 100 items would be completely possible.

If you have any desire to make your own body products and homemade gifts, the following eBooks are straight forward and easy to follow:
My Buttered Life (Baby edition) by Renee Harris @ Hard Lotion ($5)
My Buttered Life (Gift edition) by Renee Harris @ Hard Lotion ($5)
My Buttered Life (Summer edition) by Renee Harris @ Hard Lotion ($5)
Simple Scrubs to Make and Give by Stacy Karen @ A Delightful Home ($3.99)
Food on Your Face for Acne and Oily Skin by Leslie @ Crunchy Betty ($7.99)
Holistic Mama's Guide to Homemade Skincare by Roxanne King @ The Holistic Mama ($19)
Be sure to check out my new post: How to Make 100 Natural Body Care Gifts in One Hour – it has step-by-step instructions and recipes!
I buy most of my supplies from Mountain Rose Herbs: