This post may contain affiliate links which won't change your price but will share some commission.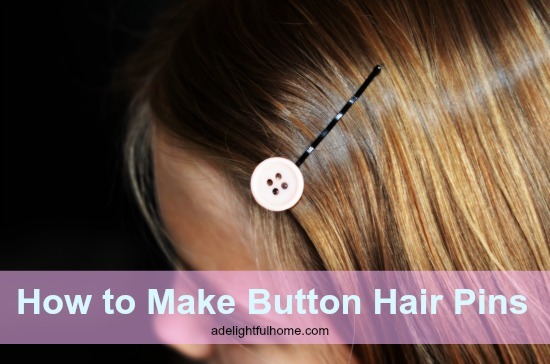 I was browsing around the Apartment Guide blog and found an article about how to get creative with buttons. It mentioned an easy way to turn bobby pins into pretty hair pins by adding a button to the end. I'm always on the look out for frugal, green creative things to do, so, I gave it a try.
I think they turned out well. Very simple and pretty.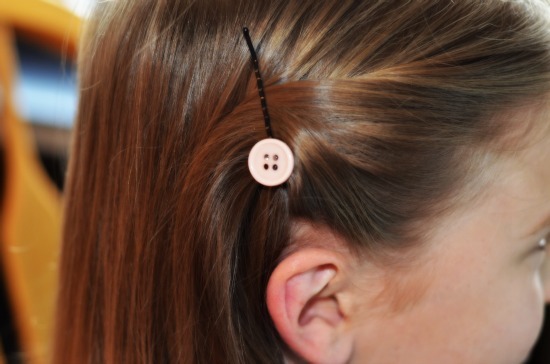 How many of us have extra buttons laying around? Lots, I'm sure!
To make some all you need to do is add a dot of strong glue (hot glue or gorilla glue) to the back of a button. Then lay the end of the bobby pin on top and leave it to dry.
Here are mine drying: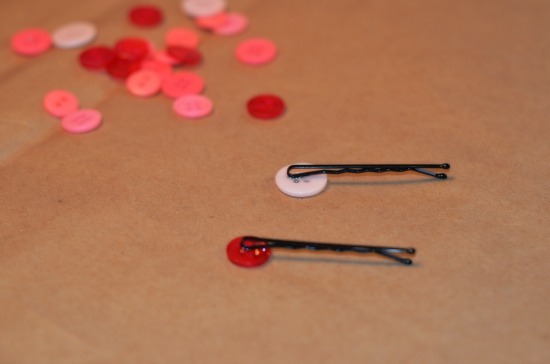 If you use Gorilla glue, allow to dry overnight.
I was surprised to find quite  a few helpful and fun posts on the Apartment Guide blog.
I think many of you will enjoy the following as you strive to create your delightful home:
How to Maximize Space in Your Apartment
Ideas for Repurposing Your Moving Boxes
What to do with Mismatched Socks
Unplug Your Energy-Wasting Appliances and Save Money
How to Make Your Apartment Greener
Clean Green: Eco-Friendly Cleaning Products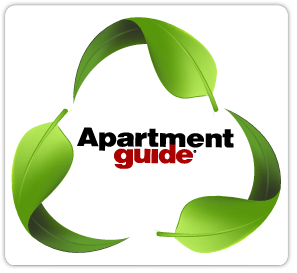 Whether you're living, looking or moving, Apartment Guide offers tips on how to make your apartment greener and make the most of your space on the Apartment Guide blog.
If you're ready for a whole new space or looking to move, Apartment Guide has the photos, floor plans, features and tips to help you search for green apartment communities.
Apartment Guide offers tips on how to make eco-friendly cleaning products and save you money.
"Like" Apartment Guide on Facebook, tweet at  them @AptGuideon Twitter, "circle" them on Google+and follow them on Pinterest for real-time tips and updates on how to make the most of your small space.
Disclosure Statement:
Apartment Guide and owner Consumer Source, Inc. partner with bloggers such as me to participate in blogger programs.  As part of that program, I received compensation.  They did not tell me what to purchase or what to say about any products and believe that consumers and bloggers are free to form their own opinions and share them in their own words. Consumer Source's policies align with WOMMA Ethics Code, FTC guidelines and social media engagement recommendations.