This post may contain affiliate links which won't change your price but will share some commission.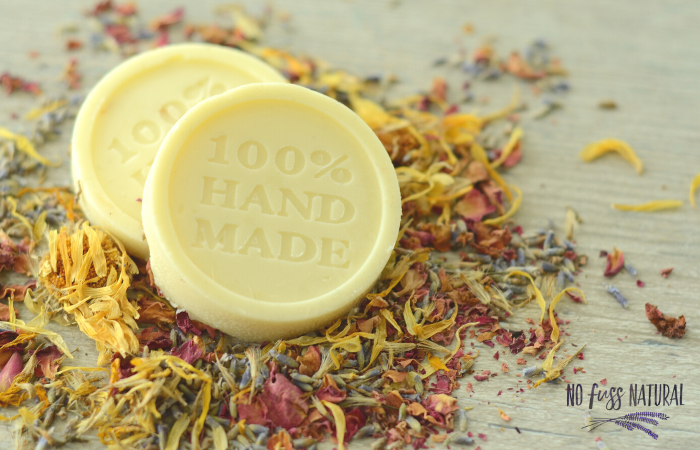 These soothing herbal lotion bars are infused calendula, rose, and lavender. A great moisturizing option for dry skin. They are simple to make an are a great portable solution for summer months.
If you've never used a lotion bar before, it is basically solid lotion. It is applied by rubbing the bar back and forth onto the skin. The warmth of the skin causes the bar to melt slightly, leaving a nice coating on the skin.
This lotion bar recipe includes skin-soothing herbs and flowers to make it extra nourishing.
Although lotion bars are generally very quick to make, infusing the butter and oil with herbs adds some extra time. So you will need to plan ahead.
Herbal Lotion Bar Ingredients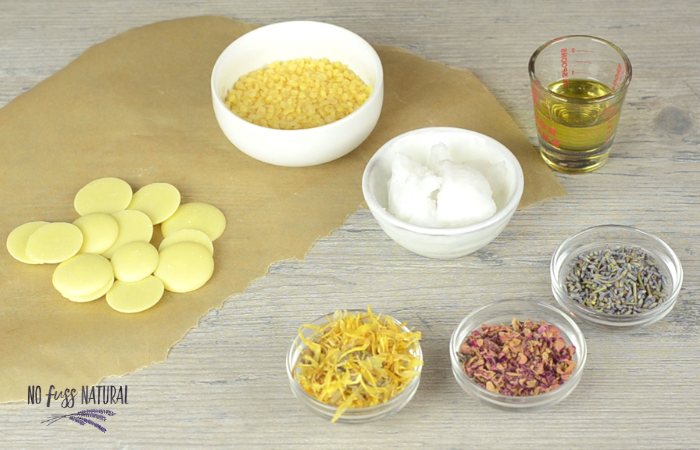 All of the ingredients can be purchased at Mountain Rose Herbs.
Beeswax: this helps thicken and solidify the rest of the ingredients. Beeswax also has moisturizing properties. I prefer to buy beeswax pastilles instead of a solid block (which is hard to work with) because they are so easy to weigh and measure.
Cocoa butter: provides moisturize, a lovely chocolate scent and also adds to the solid nature of the bar. Buy cocoa butter in larger chunks or wafers (I prefer wafers for ease of use).

A possible alternative to cocoa butter is kokum butter. It's a great substitute for cocoa butter because it has a similar firmness and hardness, although it is a little more flaky than cocoa butter. If you're not a fan of cocoa butter and the chocolate smell, then you may want to try substituting with kokum butter, which is has very little scent. Click here to learn more about kokum butter.
Coconut oil: extremely moisturizing and emollient in nature, coconut oil provides a protective layer that helps the skin retain moisture.
If you have coconut allergies or prefer not to use coconut oil, you may substitute Babassu oil which has a very similar chemical composition to coconut oil and is a wonderful alternative.
Avocado oil: is easily absorbed and known to soften the skin. Avocado oil contains vitamins A and E which may help improve skin texture
Calendula flowers: the perfect herb for all manner of skin trouble, calendula is a welcome addition to just about any skin care product. It can be infused into oils and used to make salves, balms, lotions, creams, scrubs, and more.
Dried rose petals: delightfully fragrant, rose petals have an affinity for the skin and contain astringent, antiseptic, anti-inflammatory and antioxidant properties. The scent of roses pairs beautifully with the chocolate aroma of cocoa butter.
Dried lavender buds: another lovely fragrant addition, lavender buds bring a relaxing, floral aroma to lotion bars.
If you'd like to try some other herbs dandelion flowers, plantain, sunflower petals, or chamomile would be great option for your herbal lotion bar.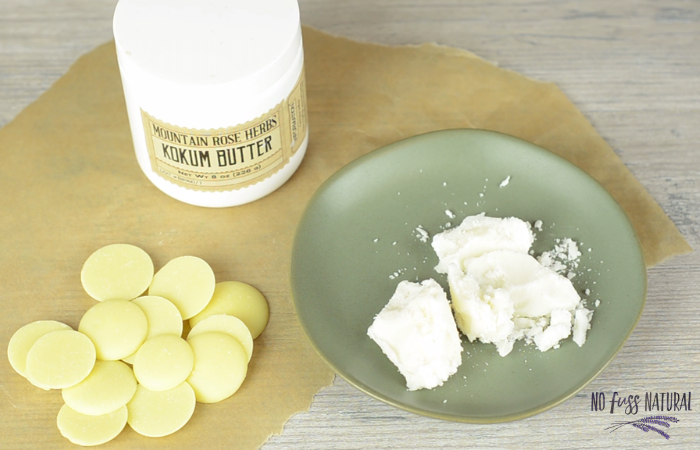 Other Tools and Supplies for Making Herbal Lotion Bars
You'll also need some tools to help you infuse the herbs into the oil. Here are a few options:
Double boiler or make-shift double boiler: I generally use a canning jar or a heavy-duty glass measuring cup with a spout (like a Pyrex glass measuring cup) to create a make shift double boiler. Just place it in the pot and pour water in the base of the pot until it comes up the side of the jar about an inch or two.
If you prefer not to stay close to the kitchen to check your infusions, you may want to try the oven method, which I describe below. If you choose to use the oven method you'll need is a glass loaf pan.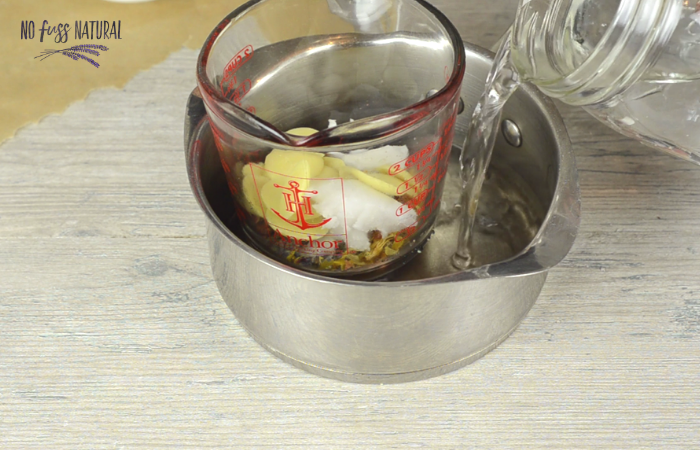 Cheesecloth: used to strain the herbs out of the infused oil. Is placed inside a fine-mesh sieve.
Fine mesh sieve: also used to aid in straining out the herbs. Line with cheesecloth and set in a bowl.
Silicone Molds or : You'll need some type of mold to form your lotion bars. Individual silicone molds work well (I like this one that says 100% handmade). You also get tray-like silicone molds, which are sometimes listed as candy molds, they're very squishy and bendy so you'll need to put it on a cookie sheet before you fill them with the hot oil. Metal candy molds or just regular old muffin tins also work. One other option would be to use a lotion bar tube, which is basically like an oversized lip balm. This holds about half an ounce and is another great portable option. These oval tubes are great too.
Herbal Lotion Bar Video
Watch the video below to see a step-by-step demonstration of how to make this recipe:
Herb-Infused Summer Lotion Bars Recipe
Ingredients
½ cup (2oz/56g) beeswax pastilles
½ cup (2.4oz/68g) cocoa butter or kokum butter
½ cup (3oz/85g) coconut oil or babassu oil
1 Tbsp. (.5oz/14g) avocado oil
2 Tbsp (.07oz/2g) dried calendula flowers
2 Tbsp (.14oz/4g) dried rose petals
2 Tbsp (.16oz/4.5g) dried lavender buds
20-30 drops skin-safe essential oils (such as lavender, mandarin, frankincense), optional
Other herbs that would work in this lotion bar include dandelion flowers, plantain, sunflower petals, and chamomile.
You will also need:
Heatproof bowl or glass loaf pan
Double boiler
Cheesecloth or coffee filter
Fine mesh sieve
Silicone Molds
Method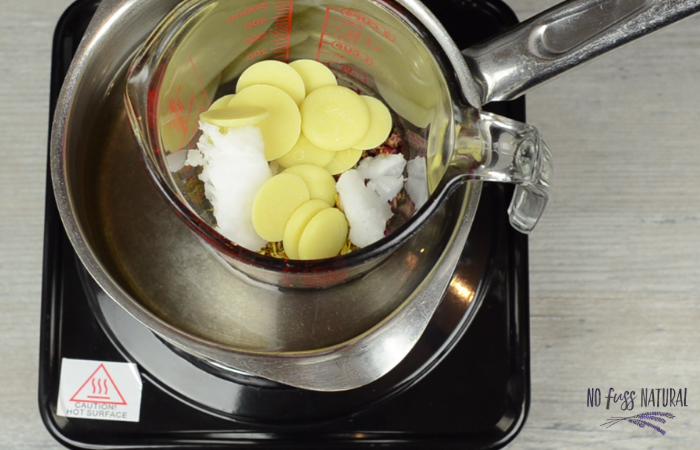 Place calendula, roses, and lavender, cocoa (or kokum) butter, and coconut oil in the top of a double boiler. Warm over medium heat until oil and butter have melted. Reduce heat to low and keep warm for 1-2 hours.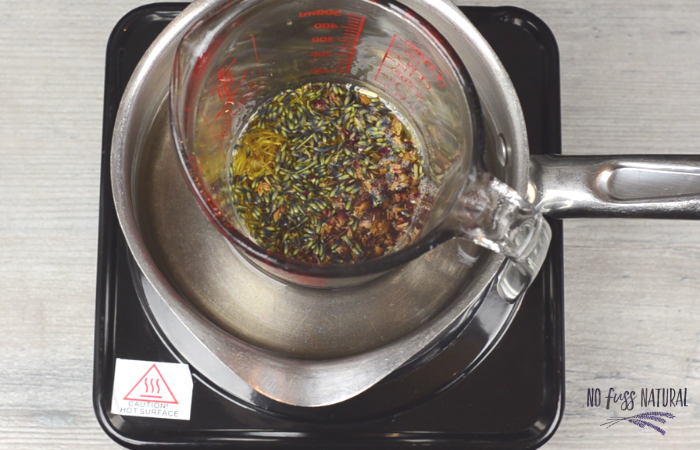 You must stay close by as this infuses in case all the water in the bottom of the double-boiler evaporates. Add more water as needed.
If you'd rather not stay close by, use the over method: Place herbs, coconut oil, and cocoa/kokum butter in a glass loaf pan. Heat oven to 250 degrees F. Once it gets to temperature, turn the oven off. Leave herbs and oil/butter mixture in the warm oven for 3-4 hours. If cocoa butter hardens before you are able to strain the herbs, simply rewarm until melted, then strain as directed below.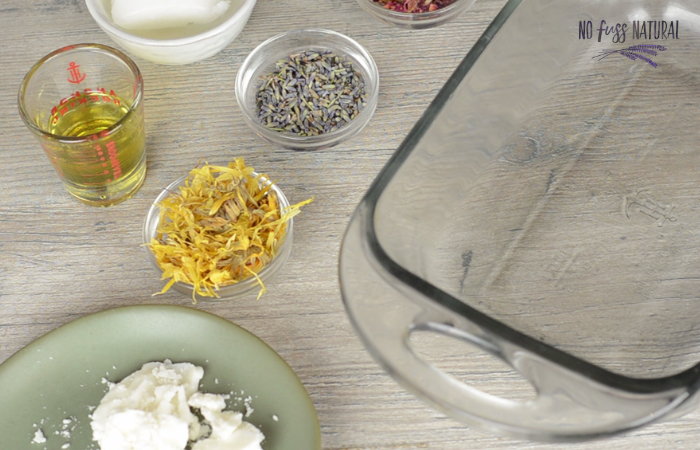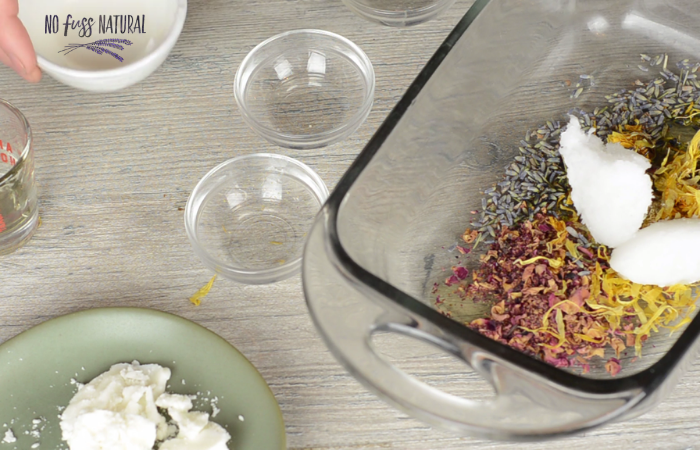 Once cool enough to handle, strain out the herbs through a fine mesh sieve lined with cheesecloth. Squeeze out as much oil as possible. Discard the herbs.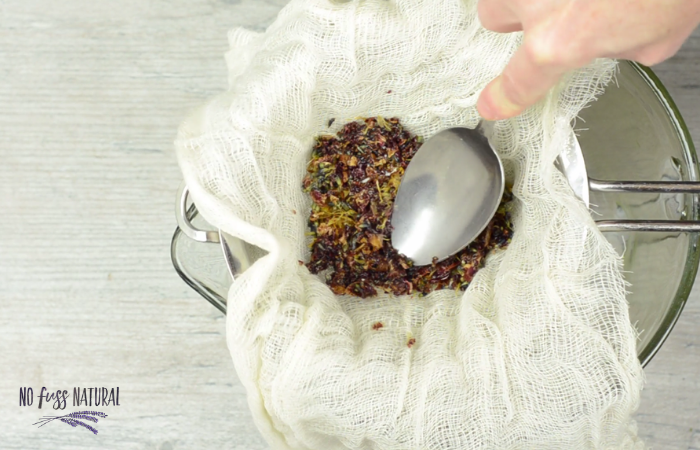 Pour oil into the top of a double boiler. Add beeswax.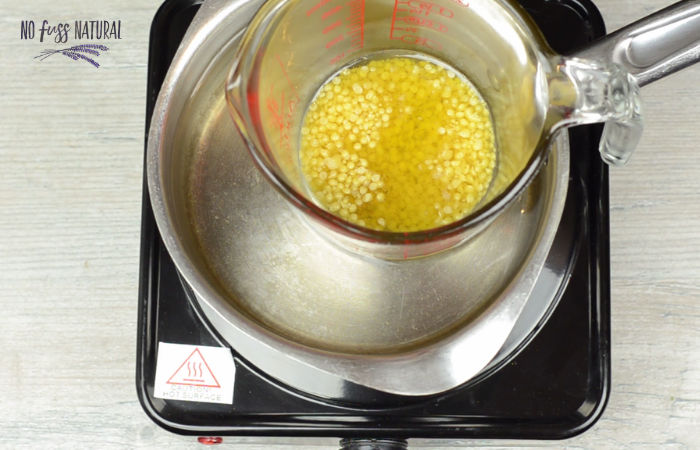 Warm over medium heat until beeswax is completely melted. Allow to cool briefly and add essential oils if using.
Pour into molds.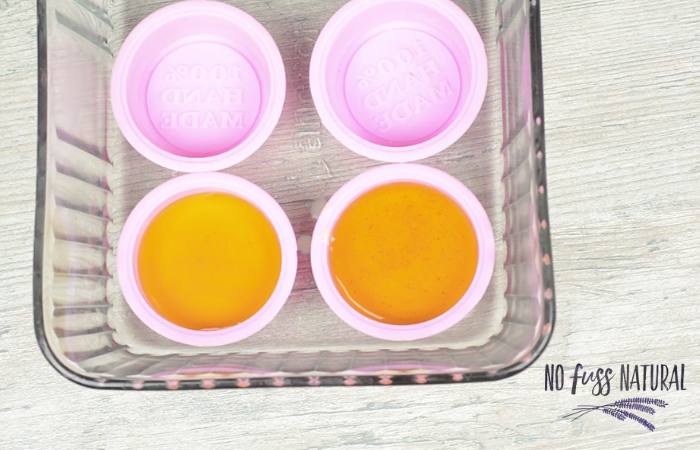 Leave to cool and harden. This can take an hour or more, depending on the temperature of your home. To speed up the hardening process, place into the freezer. This cuts the time down to about 30 minutes.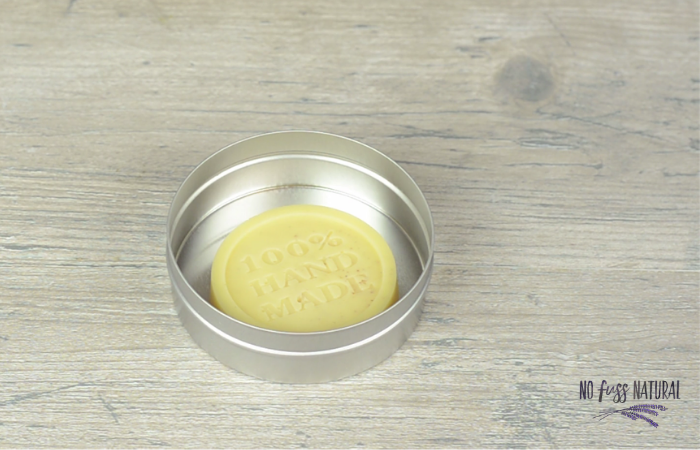 Tip: If using silicone molds, place on a cookie sheet before adding the melted oils. This will make the mold easier to transport if you plan to put it in the freezer.