This post may contain affiliate links which won't change your price but will share some commission.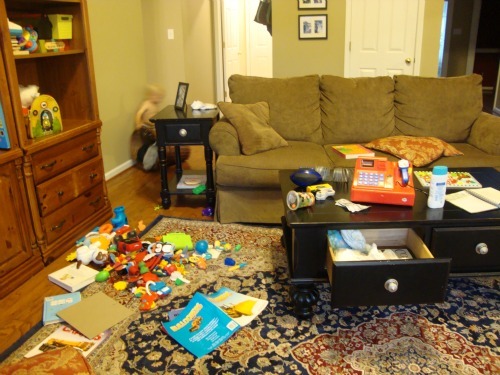 This is a guest post from Jessica Smartt
A few years ago, I had a long stretch of hard days.
I had two boys under the age of two. My husband worked all the time. My youngest would scream every night from 5-9 pm. The only thing that helped was to cram everyone in a stroller and make laps around the neighborhood. If it was raining, we rode inside our town home.
Bedtime seemed so far away. I was very, very desperate.
In the midst of moments like that, the despair and frustration can be overwhelming.
I'd love to say I'm "over" those days, but while we don't have any colicky infants around, we do have our share of tantrums, and messes, and meltdowns, and…well, bad days.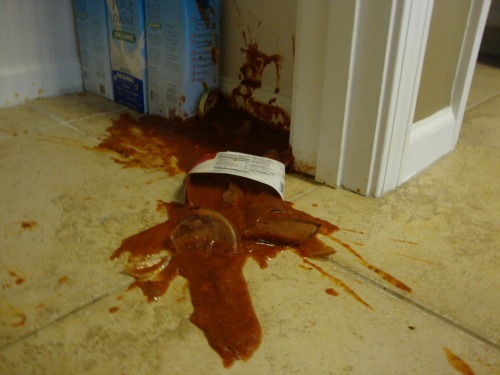 Here are a few things that help me:
Run away from home. With the kids, I mean. I'm fortunate to have my mom and sisters nearby, and these visits are like a breath of fresh air. If not, we take a walk, go to Target, or drive through Chick-fil-a for some lemonade! New scenery = new attitudes.
Take a picture. I received this great advice from my cousin. I find it does two things:

I gain perspective. This will end. I'll miss these days. I'm learning something here.
Everything looks funnier. I love having pictures of crazy days to show my husband. We always get a kick out them, and I'm sure in twenty years they'll be even more amusing.

Eat something yummy. I'm going to make a very controversial statement here…but stressful days aren't the time to diet. Sometimes, the best, most holy, and most reasonable thing to do is to eat what you're hungry for! I'm not encouraging crazy binge eating that's going to make everyone miserable. But if you're grumpy and hungry, have a snack! The family will thank you for it.
Do a project. This has been revolutionary for me. I struggle with anxiety, but many times (silly as it sounds) I've overcome bad days by vacuuming, wiping down the mini-blinds, or organizing next season's clothing (all with lots of help from little hands, of course).
Hands full with a baby, or sick toddler? Mentally do a project. Brainstorm Christmas gifts. Memorize a Scripture or quote. Plan a vacation. This one is awesome! Brainstorm it! Where would you like to go? What's something different you could do this year with your kids? It's amazing how this will perk up your spirit!
At the risk of sounding like my mother, drink a big glass of water. I'm shocked how many times I've been grumpy, fatigued, and uncomfortable, and a cool glass of water revitalizes my soul. Heck… it's worth a try at least!
Take a comfort inventory. If you're really grumpy, stop. Think, do I have to go to the bathroom? Is my underwear too tight? Do I need chapstick, or hand lotion? Am I too hot, too cold? Does my head hurt?
It's not the worst thing in the world to put on a short TV show, or set down a fussy child, and take ten minutes to attend to your own needs. Personally, I've found that washing my face and applying makeup can give me a new lease on life.
Stop and give thanks. You remember that verse about giving thanks in all circumstances? Corrie ten Boom's book, The Hiding Place, has the best example of this… If you've read it, you may remember Corrie and her sister giving thanks to God for the fleas invading their concentration camp bunks. I'm not quite that holy.
But when I do this, here's what it looks like: God, thank you that I feel tired and like a horrible mom today. Thank you that I have to rely on you. Thank you that I'm more sensitive to people with real struggles. Thanks for being strong when I am weak.
What about you? What tips do you have for tackling the difficult days?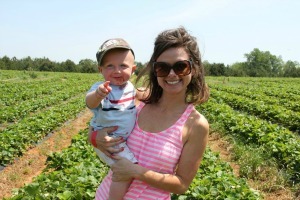 Jessica Smartt is a former middle-school teacher who lives in beautiful North Carolina. You can find her at www.smarttereachday.wordpress.com where she enjoys poking fun at the everyday challenges of motherhood, sharing delicious allergy-free recipes, and rejoicing that God still loves her no matter what phobia she has recently developed. She is blessed beyond belief with two Smartt little boys and a husband who can fix anything.