This post may contain affiliate links which won't change your price but will share some commission.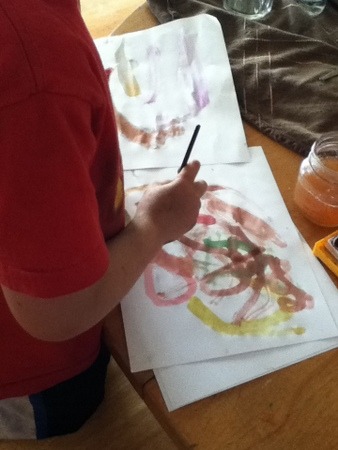 Today was a good day.
We didn't do anything outstanding, just spent some good time together having fun.
Not all days are like this.
If I'm being completely honest, even today had it's moments.
Everyone was crying at one point!
And I was a little too grumpy when they woke me up early this morning.
But all in all, it was good.
The longer I am a mother, the more I see how important spending time with my kids is. Distraction-free time.
It doesn't take money, or even painstaking planning, to have fun and strengthen relationships with our kids. All it really takes is time and attention.
They really don't want flashy toys or fancy outings, they want us. Our attention, our smile, our involvement.
I am thoroughly enjoying the Frugal Family Fun series at Money Saving Mom. Crystal and her readers are showing just how easy it is to have fun without spending a lot of money. If you haven't checked out this series yet, hop to it. There are lots of great ideas.
Here are some of the frugal fun things we did today:
-Swung on the swing and played in the dirt. Including rolling down the hill!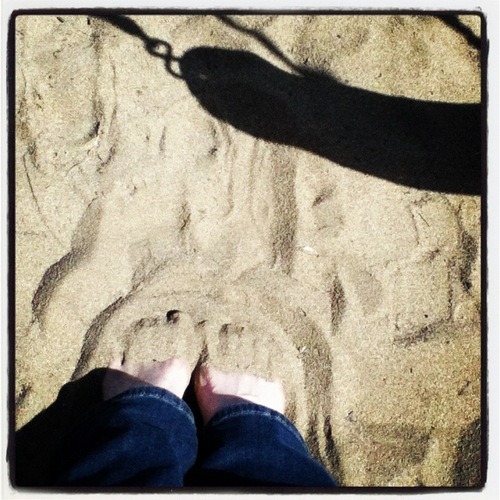 -Played ring around the Rosie. Over and over and over again!
My toddler always sings,
"Ring around the rosie
pocket full of cozy."
It's SO cute! I smile every. single. time.
-Played catch
–Played the workout game. Outside.
-Painted with watercolors
Just a free-for-all with paper, paint and water.
My son painted a rainbow for me: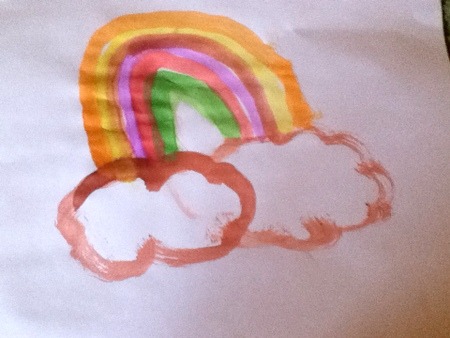 These cheap water colors are becoming my secret weapon for entertaining my two year old when I have some work to do with the older kids. We all stay at the table, but she is so happy painting away. It's great!
-Played with stamps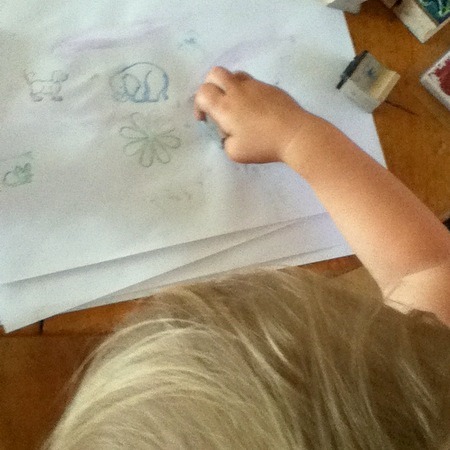 This immediately followed the water colors and led to some extra mess . . .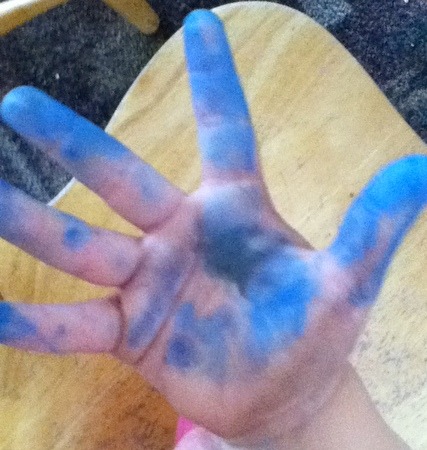 Hmmm . . .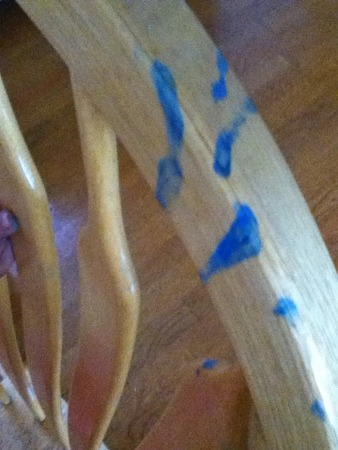 So there you have it, a day of frugal fun. Nothing fancy. But I think my kids are pretty happy.
I'm not able to be involved in as many games as I was today, but intentionally focusing my attention on the children goes a along way to helping them feel important and loved.
What fun things have you been doing?
I'm sharing at Money Saving Mom.