This post may contain affiliate links which won't change your price but will share some commission.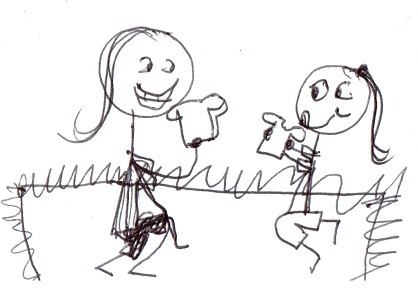 It has been impressed upon me just how important it is to spend FOCUSED one on one time with each child, everyday.
Kids don't just want attention, they need it. If they don't receive it from us, they will look for it elsewhere. They will also use negative attention seeking behavior to engage us when we are not filling them up with positive attention regularly. Who wants that?
I'm at home with my kids almost all the time, but that doesn't mean I am constantly giving them attention. In fact, it is easy to be so busy with cooking, cleaning, teaching and training, that consistent "special" time gets overlooked.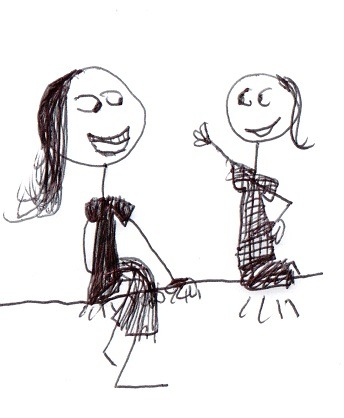 By spending time with my children, without interruption or distraction, I am showing them that they are important.
My new goal is to take 10 minutes with each child sometime in the morning and then again in the afternoon or evening, and do something they enjoy. This doesn't sound like much at all, but I can already see the benefits.
(I'm afraid it sounds like I don't normally spend time with my kids! I do! Just not in this consistent, predictable, uninterrupted way).
It's only been a week and they are already planning ahead for their next "Mommy" time.
So far it has been very simple. One child likes me to play catch, the other likes to talk and tell me about the book she is reading, the dream she had last night, or anything else that comes to mind.
(By the way, this idea came from the Positive Parenting Solutions course).
Giving them my un-divided attention is good for me too.
Even though I consider myself to be a decent multitasker, things become much more obvious when I'm just sitting there looking at my child and listening to what they have to say. Without the distraction of lunch to prepare, or email to check, I can see them more clearly. It helps me know and understand them more fully.
The illustrations in this post were drawn by my daughter and show us enjoying our time together. I like how happy we look.
I'm excited about this new habit. I think it is going to be one of the most effective tools in my Mothering toolbox.
What did you learn this week?
Pictures drawn by my daughter.