This post may contain affiliate links which won't change your price but will share some commission.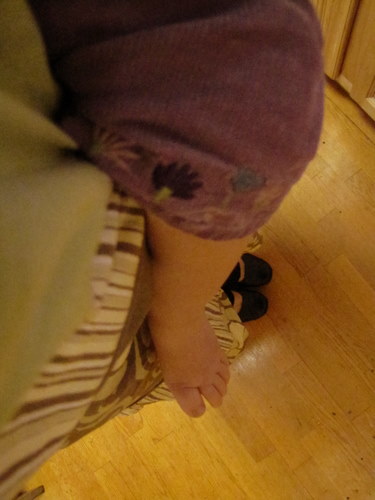 Treading carefully over stray shoes, it dawned on me: this child has a lifetime ahead of her, and she rides along with me, trusting me to give her all she needs.
A sobering thought.
God has blessed me with a responsibility. A life to shape and grow. A heart to speak to. A mind to nourish.
Me.
How can He trust me with this task?
I look at this child, this koala baby (I call her that because of how she clings), and I'm humbled. Humbled and empowered. He must think more of me that I do of myself.
She is a gift I will give back to Him one day.
I'm thankful for the gift of a child. Grateful He has entrusted me with a life to ride on my hip for a time. One day she will be too big to carry at my side, but I hope her beginnings there will provide a firm foundation. I do not want to waste this time or simply get through it.
She is worth more than that.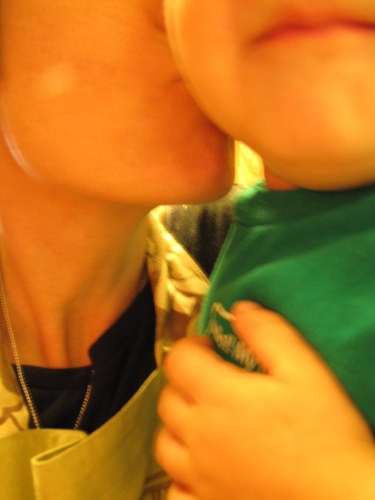 Please God help me to know how important a mother is. To keep from distraction and chasing after the wind. Please cause me to see the repercussions of my daily actions in eternity.
Please help me be the woman my family needs.
Praying you will be that woman for your family, too. There is only one YOU!
______________________________________________________________________
This is me, trying to do one hundred things at once and messing up the kitchen, all the while carrying this life on my hip: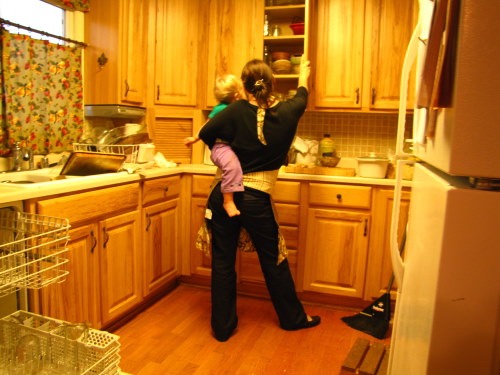 I'm linking up to Bigger Picture Moments at Lenae's. I encourage you to visit and to participate. It is my favorite link-up on the web! Even when I don't take part, the intention of looking for the bigger picture rests in the back of my mind.