This post may contain affiliate links which won't change your price but will share some commission.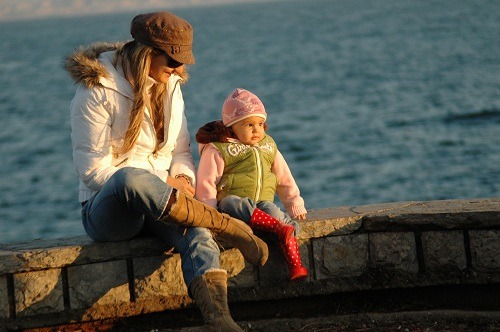 I don't know many mothers that think they are wonderful.
That's sad, isn't it?
Of course, none of us are wonderful on our own. But through Christ we can be great.
Mom's you ARE valuable. There is no such thing as "just a mom."
I believe William Ross Wallace was right when he said, "The hand that rocks the cradle rules the world.'

I don't want this series to ever leave a mother feeling condemned. Challenged perhaps, but definitely not condemned. We all come into the role of mother with our own baggage, our own unique set of circumstances, and our very own individual children (of varying personalities).
If I ever sound harsh, you can be sure I'm talking to myself!

Like many of you, I have cried in the dark, thinking I've messed up my poor children before they had a good chance to live! Other days I've thought, "Hey. I've got a good thing going here."
Motherhood is a rollercoaster ride. An exciting one. A difficult one. A joyous one. A self-sacrificing one.
In beginning this series, I want to bring to your attention something I read from Renee Ellison. (I have searched her blog to find out where I read these words, but I can't find them. Maybe it was in one of her books. I'm not sure. But I know it was from her keyboard. Forgive my lack of specific linking, and possible mis-quotation! But the general gist is here. I promise.)
Would you like to have yourself for a mother?
What do you think?
Sometimes I would. When I'm happy and fun, or when I sit and listen to looong tales. Or when I tend to the needs of a sick little one.
Other times, I most definitely would not want me for a mother, especially when I'm harsh,  impatient, or selfish.
No one is perfect. But we still strive to be the best we can be for our kids.
I think this is a good place to begin.
Let's mull this question over: what it would be like to have a mother just like you? I'm sure there are things you can see immediately  that need to be changed. That's good. Take note of them. But please make sure you look for the good things too.
We will continue this series next week. . .
Anyone brave enough to tell us what things you like (or don't like) about yourself as a mother?
If you want to read the brief introduction for this series, it's here.