This post may contain affiliate links which won't change your price but will share some commission.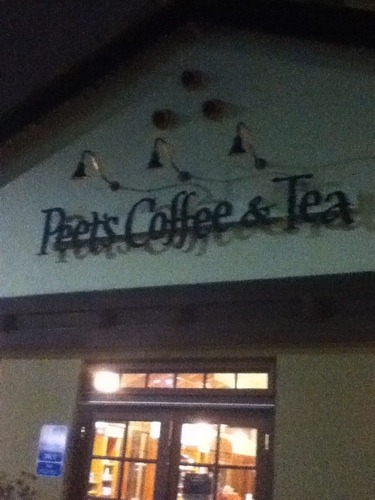 You may have noticed me ask the following question on our Facebook page last week:
My 11 year old wants to go to Peet's coffee at 5am for a mother-daughter date! Would you get up at 5am for a mother-daughter date?
The response was overwhelming. Everyone said "Yes!."
I was pretty sure I would, but then I was certain. This was an opportunity not to be missed.
For those who encouraged me to go, and those who are just interested, here is a little recap of our morning:
My daughter wanted to get up at 5am and head straight to Peet's coffee.
I set my alarm and woke up right before it went off. Actually I was kind of restless all night, worried I'd miss the alarm and she would be terribly disappointed.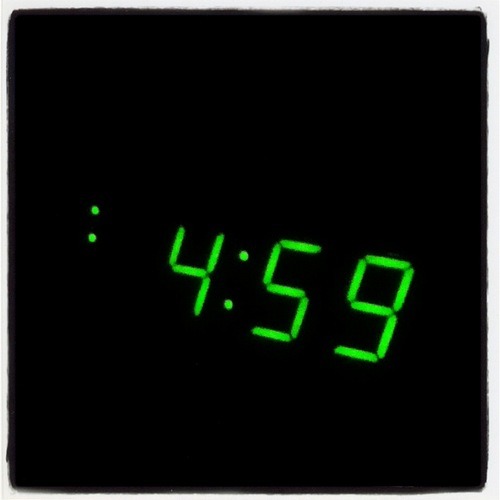 I crept into her room and heard her sleeping deeply. She was a little excited the night before and had a hard time falling asleep. I couldn't help feeling concerned about how cranky she might be on such little shut eye.
Have you been around sleep-deprived children? Um, Yeah.
I gently rubbed her arm and told her it was time to wake up. I even asked if she was sure she wanted to get up now and go. She said, "Yes!"
Leaving her to get ready, I went back to my own room and threw on some jeans and a sweater. No time for make up.
We got in the car and drove about 15 minutes to our destination.
It was dark.
It was cold.
But we were giggling.
Upon entering we were surprised by how empty it was. I thought people got their coffee fix early. Well, I guess not that early.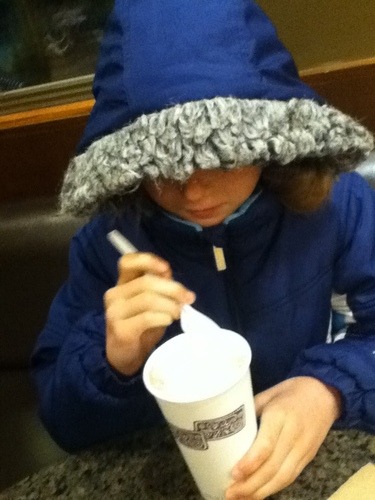 We had to keep our coats on. It was cold in there!
We sipped our coffee and chatted about lots of different things. Every now and then she put her head down and said how tired she was. In fact, she even suggested we go at 6am next time.
We left around 6:30 and decided to take a little drive to see if many people we out on the walking trail. We drove down to a beautiful part of the coast and were pleased to see lots of people running and walking. We decided to join them.
The beautiful views fueled our chatter and encouraged some impromptu photo snapping.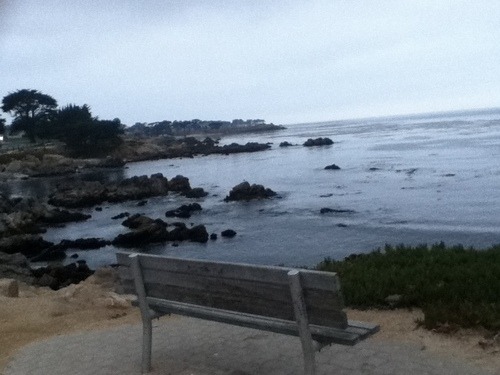 We talked and talked.
I listened quite a bit.
She told me the name of her future son.

We stop to take pictures.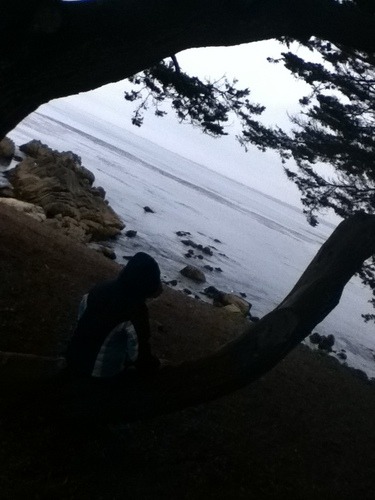 "This is so much fun!," burst from her lips over and over again.

We plan our next date.
We talk about deep things and funny things.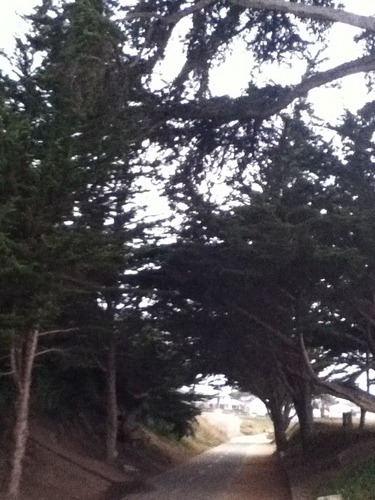 By 8am we headed over to Trader Joe's. We love buying groceries there but have a hard time getting over to this area to do it. So, since we were already here we did a quick grocery shop before heading home. It's the only time I've been able to park at Trader Joe's with ease.
Do you know what I heard on the way home?
Words like:
"You are the best mom!"
"You are the prefect mom for me."
"I want to be just like you when I grow up."
"I love being with you."
I know I'm not the "best" or "perfect." But God did put us together. And I'm grateful.
My weary body and sand-papery eyes felt happy that the slight physical discomfort of getting up so early had made sweet memories for my precious daughter (and me) and hopefully laid one more brick in the foundation of our relationship.
 What fun outings have you gone on with your kids?