This post may contain affiliate links which won't change your price but will share some commission.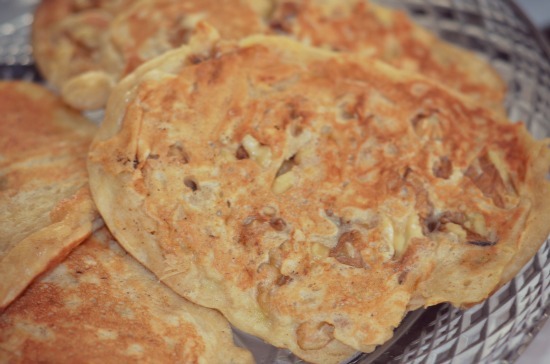 I'm putting this post together while I make pancakes. They take so long! I always like to do something else while I cook them.
I'm making these for the family: Banana Pancakes and adding walnuts. They are not grain free though, so I'm trying to stay away from them. I did sneak each one yesterday. (Yes, this is the second day I'm making them). My grain free journey is certainly a bumpy one.
Some favorite reads from the web this week:
Health
I'm enjoying this new workout: Online Streaming Classes from Suzanne Bowen (Review coming to the fitness blog very soon).
The Grain Controversy @ Keeper of the Home – An interesting read if you are wondering about grains.
Motherhood and Family
Dear Mom On The iPhone @ 4 Little Fergusons. This might sting a little. I was outside with my iPod when I read it!
The Inestimable Value of a Wise Mother @ I Take Joy – I can't begin to explain how much I loved this post.
We're Going Around the World. Literally. @ Keeper of the Home – An amazing adventure to be sure!
10 Practical Ways to Stay Energized as a Mom @ The Better Mom
Finances
A Bundle of 5 eBooks all about working from home from Bundle of the Week – Only $7.40 until Monday morning.
31 Days to Becoming a Frugalista @ The Confident Mom – Lots of ideas here.
I hope you have a lovely weekend.
Tell me, what do you do while you're cooking pancakes?