This post may contain affiliate links which won't change your price but will share some commission.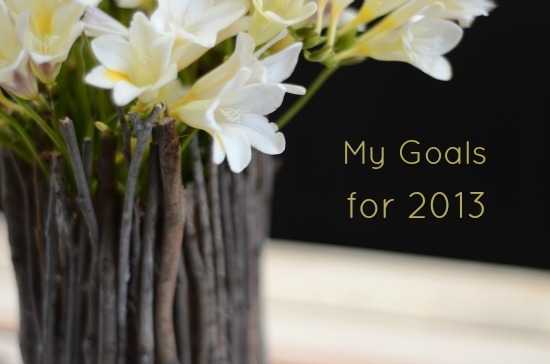 This year I am seeking to have more discipline in my life. I'm also striving to let go of busyness and live more intentionally.
It is easy for me to make a grand list of crazy goals, I always have way too many ideas for my own good. This leads to me feeling disappointed in myself. I'm a little weary of that.
I am often unrealistic in my goals, especially during this season of life when there are many demands on my time. I set out to do this or that, and then another this or that, and another, forgetting that there are only 24 hours in a day and one must sleep.
So, with that said, I'm trying to be more sensible this year. Yes, I have lofty goals, and I will need to work hard to reach them, but I am at least trying to go after fewer things.
Home and Family

Read the Bible to the kids at breakfast most days (I'd like to say every day, and that is the goal, but I know it won't happen on occasion).
Be diligent about having the kids help clean up after every meal – in fact, I aim to train them to do it without my help.
Go to bed with a clean kitchen most of the time.
Go on an outside adventure as a family once a month – hiking, beach, bike riding, picnic. It doesn't have to be anything huge, just time outside, together.
Have a weekly cook up.
Bring fresh flowers in the house more often.
Set up new filing system.
Personal
Exercise 5 days a week
Continue studying to become a group fitness instructor – I want to set the completion date for March 1st. I still have to work on carving out some more study time, so I'm not sure. I want to get it over with so I can go back to my herb studies!
Have monthly meetings with my husband.
Read the New Testament, Psalms and Proverbs (just 1 chapter a day). I hope to do more Bible reading, but this is the base line.
Keep a weekly review meeting with myself (to go over to-dos, plan menus, look over school work, and so on).
Live slow. Take pleasure in preparing food, sit outside on the ground and look at the sky, read a book, play games with the kids, pay attention to life).
Finances
Save 2 months worth of expenses.
Use cash more often (this sound a little wishy-washy, because my husband and I haven't decided how we want this to look, yet. I will at least work on using cash for groceries and spending money).
Blogging/Business
Set aside one large chunk of time each week to work on writing.
Write posts a week in advance.
Write another ebook.
A few more thoughts on discipline . . .
I mentioned before that I am using Crystal's book, 21 Days to a More Disciplined Life, to help me become a more disciplined person and to use the suggestions to tackle a mega project. My mega project is organizing my home (and homeschool).
I happened upon another gem that sat upon the crowded bookshelf: Discipline: The Glad Surrender, by Elisabeth Elliot. I've begun to read this and am enjoying it. I plan to finish it by the end of February.I'll let you know what I learn.
What are you hoping to achieve this year?
I'm linking up with Simply Rebekah's Insane Goals Link Up.