This post may contain affiliate links which won't change your price but will share some commission.
Grapefruit Essential Oil is 30% off at Mountain Rose Herbs this month (March 2019). So, I thought it was a great time to brainstorm a few ways to use it.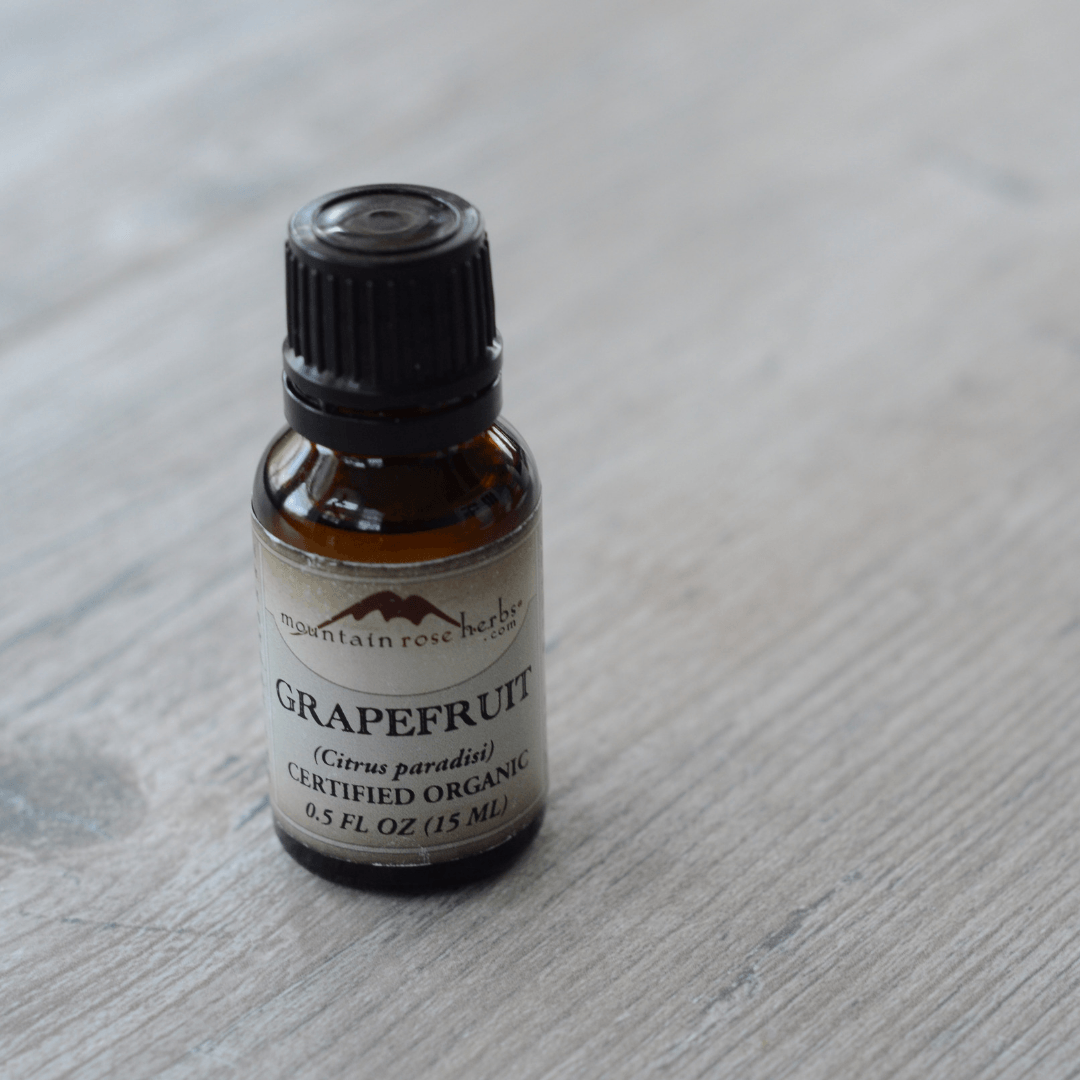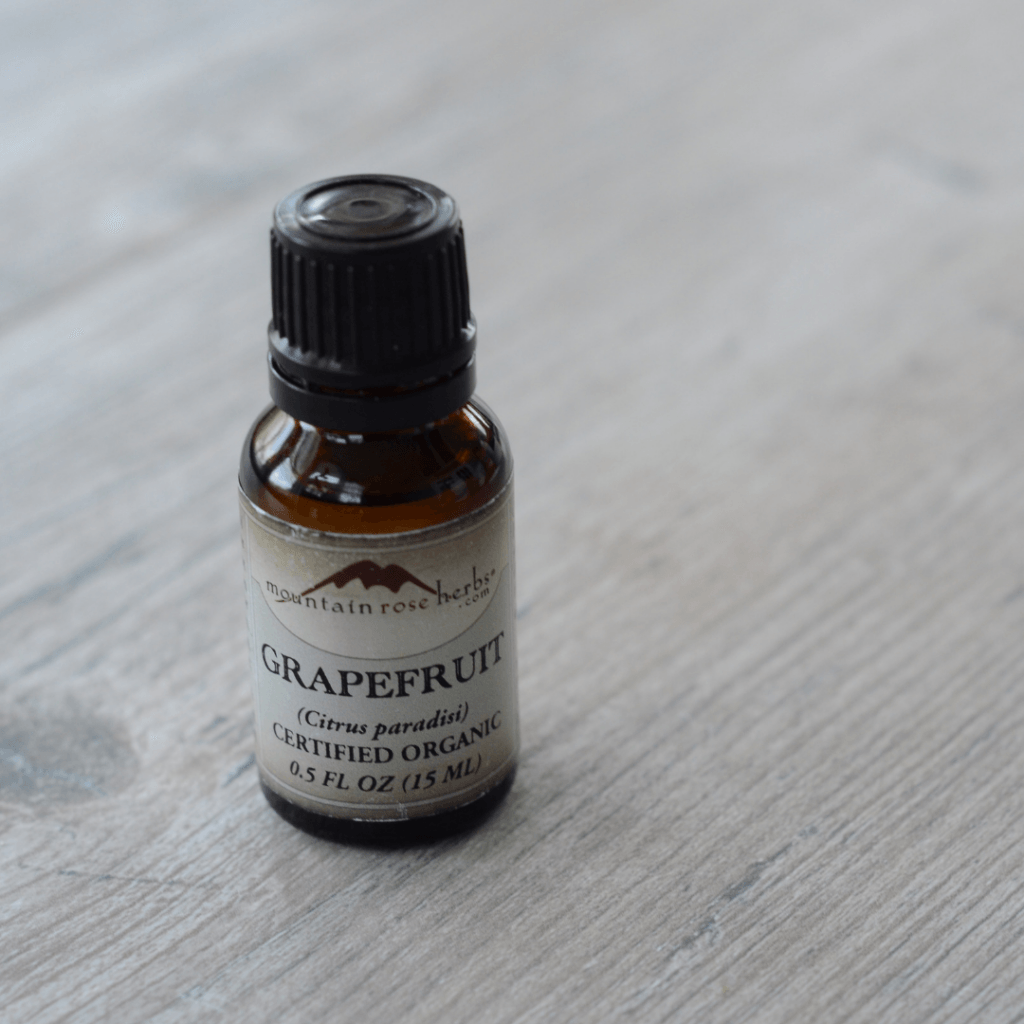 Grapefruit essential oil is one of the most uplifting oils I know.
All citrus essential oils seem to cheer me up, but grapefruit definitely puts a smile on my face
Here are a few simple ways to use Grapefruit essential oil"
Many people report using it in cellulite reduction creams (although I have not tried it myself!).
Grapefruit essential oil pairs well with bergamot, black pepper, cardamom, clary sage, clove, cypress, eucalyptus, frankincense, geranium, ginger, juniper, lavender, lemon, mandarin, neroli, rosemary, thyme, and ylang-ylang.
Grapefruit essential oil is phototoxic, so be sure to dilute properly and take precautions when going in the sun after application.
Tisserand states Grapefruit oil can be used at up to 4%.
Click here to buy for 30% off at Mountain Rose Herbs (Match 2019 only!).