This post may contain affiliate links which won't change your price but will share some commission.
Table of Contents

[Hide]

[Show]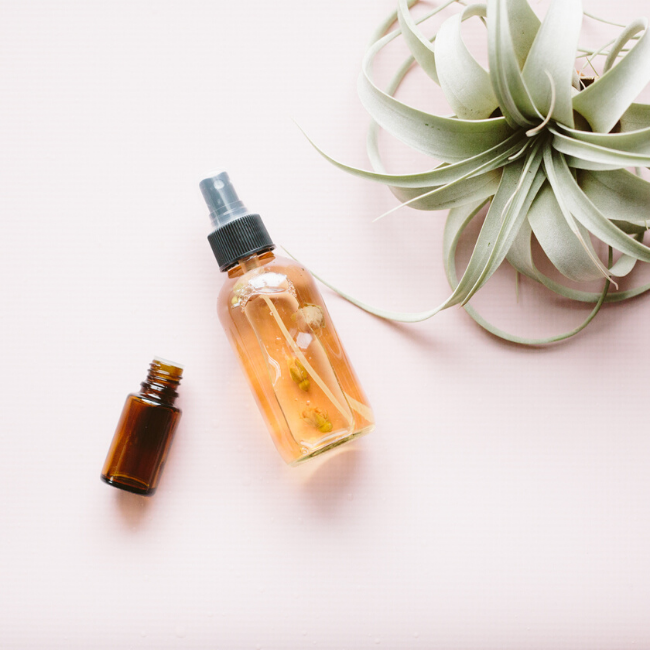 Commercial air fresheners are bad news.
Loaded with chemicals, air fresheners add to our toxic load, have the potential to aggravate respiratory issues, and increase the risk of cancer (and other illnesses).
According to the Environmental Working Group:
"… a University of Washington study found that eight unnamed, widely used U.S. air fresheners released an average of 18 chemicals into the air. On average, one in five of these chemicals were hazardous substances highlighted in federal and some state pollution standards. Fully half the air fresheners tested released acetaldehyde, a likely human carcinogen according to the EPA."
OK. So, instead of freshening the air, these commercial sprays actually toxify it.
They are doing more harm than good.
Thankfully, we can easily make our own air fresheners in just a few minutes. And they smell really good.
PLUS, DIY air fresheners made with essential oils actually carry some extra benefits since they provide a little aromatherapy.
Of course, a spritz of homemade air freshener is not going to provide the same benefit as diffusing an essential oil, but it can still give us a boost (and a healthy one at that).
I've dubbed the following recipe, "happy home spray," because it has such a cheerful, uplifting scent.
The combination of sweet orange, lemon, and lavender essential oils creates a delightful aroma that's sure to bring a smile to your face.
DIY Air Freshener Recipe
NOTE: It is better to use glass spray bottles as the essential oils can cause plastic to break down. They are available on Amazon. (In fact, Amazon has a lovely set of six cobalt blue glass bottles.)
You Will Need:
How to make DIY Air Freshener:
Set out a 2 -ounce glass spray bottle. Add the essential oils to the glass bottle.
Measure out 1/4 cup distilled water. Remove 1 tablespoon of the water and replace it with the vodka or rubbing alcohol.
Pour water/alcohol mixture into the glass bottle.
Add a fine mist sprayer.
That's it!
Spray whenever room needs a refresh.
Oils will separate from the water, so be sure to shake before each use.
See what I mean: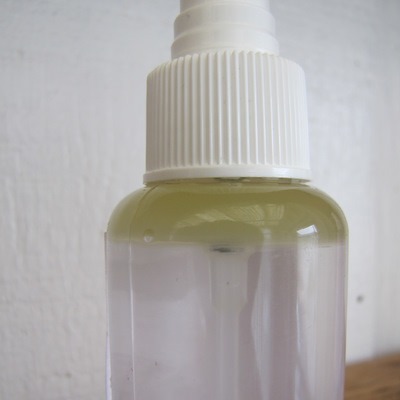 Click here to save this recipe on Pinterest!